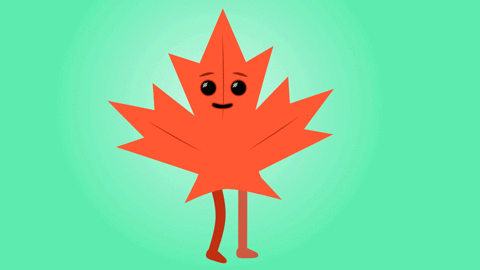 Happy Canada Day! It's great to be back in the saddle again and happily there's great news to report since the last update a couple of weeks ago. With U.S. markets touching new highs, summer is off to a strong start. Interestingly, so too are a couple of Canadian online brokerages, to the point where other online brokers may not be getting time off to just kick back and relax because they're going to be playing catch up.
In this edition of the roundup, we wade back into a much shallower deals pool for July and profile the latest turnover in offers for DIY investors. From there, we take a look at a popular online brokerage ranking that was recently released and highlight a dark horse contender that is showing signs of becoming a mainstream brokerage of choice for more Canadian investors. In keeping with roundup tradition, we cap things off with a dollop of chatter from the investor forums as well as from DIY investors on Twitter.
Deals & Promotions on Cruise Control
With the new month comes the usual check-in on the deals and promotions front. This month, it seems like Canadian discount brokerages are gearing down and preparing for what will likely be a very competitive fall and winter. For DIY investors, it means that the deals and promotions in July are more of a lazy river rather than wild water adventure of savings.
There were no big deals to announce at the outset of the month (although technically it was Canada Day so often times promotional news gets delayed because of holidays), however, it is noteworthy to see who is left on the field with promotions during July.
Unlike RRSP season where practically all Canadian discount brokerages were offering some kind of incentive offer, this month there are just two major bank-owned brokerages with cash back or commission-free trade offers: CIBC Investor's Edge and BMO InvestorLine. In the case of Investor's Edge, their commission-free trade offer is set to expire at the end of July, whereas for BMO InvestorLine, their promotion extends through to the very beginning of September. Aside from these two firms, the other two noteworthy firms with offers of commission-free trades are Desjardins Online Brokerage and Questrade.
In terms of cash back offerings, what is particularly interesting is something we had mentioned in a previous roundup regarding BMO InvestorLine, namely that their latest tiered cash back promotion has a much higher minimum deposit requirement than previous offers or peer offers. A minimum deposit threshold of $250,000 prices quite a few investors out of that offer, but does signal that BMO InvestorLine is interested and willing to create incentives for individuals with sizable portfolios to give BMO InvestorLine a try. What is also interesting about the upper level of this offer, namely the $2M+ deposit range, is that there aren't any competitor offers at this level and it is likely the first time that there is a cash back offer for a deposit of this size. Previously the high-water mark was deposits of $1M+ so anyone bringing over more than that would simply have to make do with the bonus offered at the top end of the tiered range.
For those intent on opening an account with less than $250,000 there are still a couple of strong offers from either Questrade or CIBC Investor's Edge that offer up free trades or cash back.
That said, even though we are not anticipating a watershed of deals to hit the market this summer, it is hard to imagine the field of Canadian online brokerages allowing only four main players to remain unchallenged until September. The resurgence of interest in Bitcoin, a healthy IPO market, and signs of a "melt up" in the stock markets mean that investors may find another reason to step off the sidelines and into the markets this summer. Further, based on the performance of several online brokerages in the latest MoneySense rankings (see next story), there is now  greater impetus for follow up promotion activity.
For now, however, we're on the lazy river ride – so best to kick back and relax for as long as possible until the competition picks up again.
Best Canadian Online Brokerages for 2019 Announced
With the return of summer, it's also time again for the annual MoneySense magazine Canadian online brokerage rankings for 2019. As with previous years, financial services research firm Surviscor provided the analysis for these rankings, and provided seven different categories in which different online brokerages were considered to be "the best online brokerage" for something.
This year, the best online brokerage overall according to these rankings was Questrade, which was a close second in last year's rankings. While the numerical scores weren't released this year, it was interesting to note how close the two firms were last year. Interestingly, it wasn't necessarily who came out on top this year, but rather who entered and exited the top five.
MoneySense Best Online Brokerage Rankings: 2018 vs 2019
Rank
2018
2019
1
Qtrade Investor
Questrade
2
Questrade
Qtrade
3
Scotia iTRADE
TD Direct Investing
4
BMO InvestorLine
Interactive Brokers
5
BMO InvestorLine
The table above shows the best online brokerages for 2018 compared to the best online brokerages for 2019 and while the selection is largely the same (albeit in a different order), this year saw Scotia iTRADE exit the top group and Interactive Brokers enter. In fact, for the 2019 rankings, Interactive Brokers managed to come in at fourth place, ahead of BMO InvestorLine.
There are two important takeaways from the shift observed in this year's rankings. First, despite Scotia iTRADE lowering their standard commission rates to the widely adopted ~$9.99 level, they nonetheless were displaced from the rankings by a lower-cost competitor. Second, and perhaps most importantly, Interactive Brokers has now started to become a part of the mainstream investor rankings.
After years of having to sit on the sidelines because it was perceived to be an online brokerage for sophisticated or active investors only, Interactive Brokers Canada is starting to be considered a "mainstream" choice. Although not a whole lot about the Interactive Brokers interface has become any simpler per se, the addition of registered accounts like a TFSA and RSP have made them a viable option for many Canadian DIY investors willing to roll up their sleeves and learn how to navigate the Trader Workstation.
One very interesting observation from this year's online brokerage rankings is that when it came to designating the best online brokerage for customer service, while Questrade scored first, there was a three-way tie for second between Qtrade Investor, RBC Direct Investing and Interactive Brokers.
Based on historical performance and assessment of customer service, it is nothing short of stunning to see Qtrade Investor in a tie with Interactive Brokers, as the two firms could not have more opposite reputations in terms of client service. In terms of Qtrade Investor, there is a well documented trail of accolades of its commitment to service, and almost the same is true for the absence of "hand holding" service from Interactive Brokers. So, to see both of these firms tie for second best in terms of service will definitely raise eyebrows across the industry.
With the inclusion of Interactive Brokers in the Globe and Mail online brokerage rankings, and now cracking the top five in the MoneySense magazine rankings, it's becoming clear that the online brokerage field in Canada will have to contend with Interactive Brokers' feature set and pricing more so than at any time in the past.
For DIY investors looking for assistance in making a decision on which online brokerage is best, these rankings are of mixed value.
On the one hand, there is a short list of five firms that have been considered to be "the best overall," implying that all things being equal, these firms are not necessarily a bad choice. Conversely, with seven categories of best online brokerage, it highlights how certain brokerages do certain things better than others.
Looking at firms who appeared in multiple categories, to Questrade's credit, they were either the top or in the top two spots in five of the seven categories. Qtrade Investor also appeared in a top two finish in four categories. Curiously, Interactive Brokers earned a top two finish in three categories compared to TD Direct Investing which earned a top two finish in two categories. Nonetheless, TD Direct Investing outranked Interactive Brokers. This last point is especially relevant when considering the progress Interactive Brokers has made in becoming more of a "mainstream" contender, because it suggests that Interactive Brokers may be very close to a top three (or higher) finish overall unless something very innovative is launched by a competing online brokerage.
For the rest of the online brokerage field that did not achieve a top ranking in one of the seven categories, it appears that there is going to be a challenge to overcome the value propositions already on the table. Change in the online brokerage space is largely evolutionary rather than revolutionary, and even with a zero-commission player on the field in Wealthsimple Trade, there are still other brokerages being considered to be better for fees.
The big picture emerging for DIY investors is that services, features, and value will have to improve at firms not ranked in the top five. Those firms will have to move decisively to win over customers who are starting to hear more and more positive rankings and ratings from firms who previously were "outsiders" like Questrade and Interactive Brokers. We're very much looking forward to seeing which online brokerages start to step up their game in response to a shifting power structure in the Canadian online brokerage market.
Discount Brokerage Tweets of the Week
Discount Brokerage Tweets – Curated tweets by SparxTrading
From the Forums
Golden Years
A poster on RedFlagDeals seeks advice on ways to help their parents save for retirement in a few years' time. Click here to see what strategies fellow forum users recommended.
Striking a Rebalance
A newcomer to the DIY investing world has questions about the best way to rebalance a portfolio. See what advice other investors provided in this Reddit thread.
Into the Close
That's a wrap on the Canada Day edition of the roundup. This will be an interesting week for traders given the holiday for Canadians to kick things off, and the holiday for U.S. Independence Day later on the week. One thing is for sure, there will undoubtedly be fireworks – whether it's because of what's going to happen now that the tariff standoff is starting to thaw or because of where Kawhi Leonard decides to go next. Have a great week!