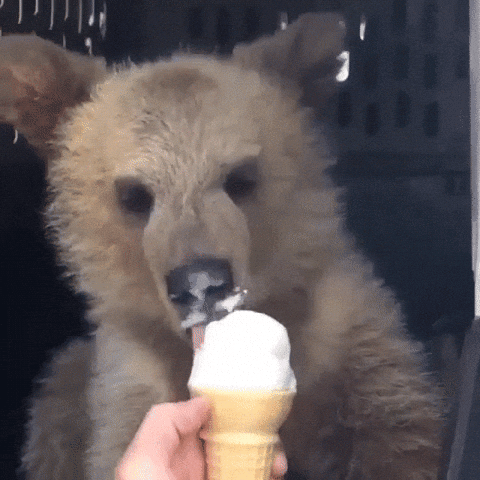 June is finally here and although the song of Fire and Ice may now be a fading memory (shout out to Game of Thrones fans), the stock markets are caught in between the opposing forces of their own, with fear and greed causing all sorts of uncertainty for investors.
In this edition of the Weekly Roundup, we recap the latest moves taking place in the deals and promotions arena, including some stealthy activity at one brokerage that is bound to prevent their peers from taking the summer off to relax. From there we review a pair of interesting and opposing forces that reflect the changing nature of investment products and services available to DIY investors at either end of the risk spectrum.
Recap of Canadian Discount Brokerage Deals Action
Between the action on the court for the Raptors and the constant uncertainty weighing on markets, if you've got any nails left, chances are you'll be biting them during the first week of June. To add to the excitement, the Canadian discount brokerage deals and promotions section is going to see a fair bit of turnover during this period as a couple of heavyweight players have deals that are set to expire in this time.
What was interesting heading into the new month of deals is that there were two big players in the Canadian online brokerage space that appeared to be taking a quick dip in the deals pool, and doing so somewhat quietly.
As mentioned earlier in May, RBC Direct Investing has come to market with a cash-back promotion that appears to be targeted at new customers, and will only be available until June 7th. Although not unheard of, short promotions are relatively rare, but do demonstrate that even large institution players now can be much more agile with their offer strategies than they were several years ago.
Another relatively short-term promotion from CIBC Investor's Edge also came to market at the end of May. Unlike the RBC offer, the promotion from CIBC Investor's Edge was a commission-free trade deal with an offer of 100 commission-free trades and no minimum deposit requirement, a major promotion compared to other commission-free offers on the market.
In both cases, these deals were not widely or loudly advertised the way other offers from these two firms have been. This is a signal that there is some target activity taking place – perhaps even some early testing to measure the popularity of and market sentiment around these types of offers.
Another curious, and quiet, development was the increase in transfer fee coverage by RBC Direct Investing to go from the standard ~$150 coverage range to now $200. Other than the current Questrade transfer offer promotion (which is for a limited time and expires at the end of this month) which requires no minimum deposit, RBC Direct Investing's increased transfer fee coverage with a minimum deposit of $15,000 makes it the highest transfer fee coverage offer on the market.
This latest move by RBC Direct Investing will likely force other online brokerages to step up their transfer fee coverage amounts. Historically, there are only a very small handful of online brokers who generate an industry-wide response to new features or pricing, and RBC Direct Investing is definitely one of them.
So, while there were no new deals that launched as of the first of June, the first few days of the month will definitely have us watching to see if new offers launched last month get extended, as well as to see what might be in the works for BMO InvestorLine. The important takeaway here is that the conversation has started to focus back onto the online brokerage features and promotional offers at the big bank-owned brokerages and away from their competitors – a signal in and of itself of who might be steering the direction of the industry over the course of the summer.
Aggressive & Passiv
Over the past two weeks, there have been some interesting developments for products that DIY investors can use to trade the markets with.
The first was an announcement from Horizons ETFs of an active product that targets the marijuana sector, specifically two ETFs that enable investors access to greater leverage (2x) on the long trade of cannabis (HMJU) and a chance to bet against (1x) the sector with an inverse product (HMJI). Like all things related to cannabis, there is a lot of "buzz" attached to the sector, and cannabis, along with cryptocurrency, has been one of the stories to get DIY investors excited about online investing again. According to Horizons' press release, these two new ETFs seek to replicate the performance of the North American MOC Marijuana Index. The inverse product, HMJI, appears also to be a world first in being able to take a more pessimistic view of the cannabis story.
Shifting gears to the other end of the investor spectrum, last week there was an interesting announcement from a fintech firm, Passiv, focused on passive investing that crossed our radar. Designed to be an "autopilot" style experience for helping individuals rebalance a portfolio, Passiv works with Questrade's API to do the heavy lifting of keeping track of asset allocations, when to rebalance, and interestingly, also is able to do the rebalancing by executing trades automatically.
This is a hybrid experience between an online brokerage and robo-advisor. It takes the "decision making" layer that investors typically struggle with and pairs it with the "order execution" layer that online brokerages typically offer. It also means that rather than paying fees to a robo-advisor to do this, you can pay for the trading commissions as well as the software fee, something that could be appealing to a niche segment of the online brokerage market. Nonetheless, there is now a solution live and functioning that offers an alternative to robo-advisors for DIY investors.
Helping investors with asset allocation and maintaining a "balanced, diversified portfolio" is by no means a new service. What is new, however, is the appetite for innovation with respect to who is delivering this asset allocation, how much they are charging, and how they are doing this work. Enabling third party vendors to connect to an API means that passionate and motivated entrepreneurs can take their ideas and build a platform that ultimately can add functionality that an online brokerage would have to develop in-house.
The trend of helping DIY investors manage the process of keeping things balanced or in line with their personal financial situations continues to surface through the year. Earlier in 2019, TD Direct Investing launched their GoalAssist feature to help investors with their financial planning. The latest integration announcement with Questrade shows that figuring out how to make DIY investing easier is one way to reduce the reluctance of investors to trade – regardless of where they are starting out financially.
As markets evolve, so too do the products servicing DIY investors. From cannabis stocks to the (intentionally) boring passive management approaches, it is interesting to see how the landscape shift at both ends of the passive vs. active debate can generate solutions for investors. One of the most telling takeaways from this story is that innovation could happen based on the underlying asset or it could happen on the way that asset is accessed. Generally, this is good news for online brokerages. It provides DIY investors with ideas that can be used to make trades with, so we would expect to see more informational resources start to show up related to cannabis investing as well as APIs being something even more brokerages begin to deploy.
Discount Brokerage Tweets of the Week
Discount Brokerage Tweets – Curated tweets by SparxTrading
From the Forums
Take it or Leave it
A Canadian Money Forum poster wants to know if they've got FOMO when it comes to gains on long-term holds. See what insights fellow forum users provided here.
Walk the Line
A DIY investor holding a Canada-US dual citizenship searches for an investment strategy to help them make the best of both worlds. Read on to see the advice they received in this Reddit thread.
Into the Close
That's a wrap on another bizarre week in the markets. Never fear, however, because just when things seem to get strange, there's another shoe that drops to make everything be just a little more strange. For DIY investors, however, another yield curve inversion as well as lots of unhelpful economic policy emerging from the U.S. means that despite the heat coming up in the summer, it's going to be very important to stay frosty (or simply sit it all out, let a robot handle it and enjoy a good frosty).