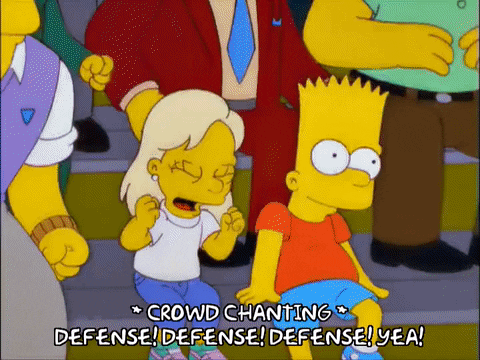 Never mind the trade tariffs being on or off, or the Formula 1, there are more than a few Canadians on edge for the Raptors to take the NBA championships. The optimist can taste the victory and the pessimist says don't count the dino eggs before they hatch. One thing is for sure, it's not only courtside seats that have climbed in value, as online brokerages here in Canada are also courting some premium clientele.
In this edition of the roundup, there's more than a few sports metaphors layered into a first story that provides an update on the latest promotional offer to cross the deals wire – and what it might mean for the other online brokerages through the summer. Next, we recap some fascinating highlights from a conference in New York which featured a glimpse into the playbook of online brokerages south of the border. As usual, we'll serve up a healthy dose of DIY investor chatter from Twitter as well as the investor forums.
New BMO InvestorLine Promo Bets Bigger is Better
If you thought courtside Raptors tickets were going to cost a pretty penny, the newest promotion from BMO InvestorLine has managed to make those tickets seem like a bit of a bargain.
Earlier this month, BMO InvestorLine launched a bigger, bolder cash back promotion for the summer that offers between $500 and $2,000 for deposits that range from $250,000 all the way to $2M+. If those numbers seem a little high, it's because they definitely are. First, on the cash back side, the $2,000 cash back is certainly a new high for cash incentives to bring in new business. Earlier this year, we witnessed Qtrade Investor pony up $1,500 cash back for a deposit of $1M but now that we're at the $2,000 threshold for a deposit bonus, one gets the feeling that there's certainly further to go from here.
On the business end of that deal, the requirement for a $2M deposit puts BMO InvestorLine into rarefied air, as there haven't been any deals in recent memory that have reached a deposit tier at that level. Historically there has only been a very select group of online brokers that had an advertised promotion that included a deposit tier of $1M, and doing so has usually been met with a certain degree of skepticism from DIY investor forums as to the ROI for bringing over that scale of business.
As such, it will be interesting to watch how other online brokerages respond to this, especially as we saw RBC Direct Investing's cash back promotion officially expire last week. That leaves BMO InvestorLine as the sole bank-owned online broker with a cash back promotion going and the only brokerage currently with an offer catering to higher net worth clients.
To beleaguer a tired sports metaphor, the ball really is now sitting in the court of the other online brokerages as far as promotional offers are concerned. BMO InvestorLine's latest offer provides great marketing sound bites to get people curious, so it will be up to peer firms to step up their deals game or risk getting sidelined for the summer. With BMO going after the higher net worth individuals specifically, this could be a summer of blockbuster deals, so long as you can afford the price of admission.
Brokerages in the Big Apple
Last week, many of the big names in the US online brokerage space converged in New York city for the annual Sandler O'Neill & Partners Global Exchange & Brokerage Conference. The theme of this year's conference was "growth" and featured several in-depth interviews with senior leaders in the industry.
Of particular interest were interviews with Karl Roessner, CEO of E*TRADE Financial, Thomas Peterffy, founder and outgoing CEO of Interactive Brokers, and Joseph Moglia, Chairman of TD Ameritrade. Each of these interviews offered a unique perspective on the particular state of each organization and how these leaders saw opportunities for growth as well as the specific challenges confronting their industry as a whole.
One of the points that came up in both the conversation with Peterffy (Interactive Brokers) and Moglia (Ameritrade) was reference to Robinhood and how to compete against a provider of "zero commissions." In the case of Interactive Brokers, Peterffy provided a pointed answer to the real cost of zero commission trading, and noted that retail investors who don't ask why their commissions don't cost anything up front are capable of being sold a lot more than just free commissions (and not in a good way). Ultimately, according to Peterffy, with commission-free trading (and even in many cases in US conventional trading), retail investors' orders end up being sold to high frequency traders who in turn compensate online brokerages. In contrast, Interactive Brokers does not sell order flow to HFTs and so Peterffy's position on the "Robinhood" model is that ultimately he is confident enough in the trajectory and value that Interactive Brokers can offer to active traders that he is not too concerned about Robinhood.
Also on the topic of Interactive Brokers, Peterffy also revealed that the super-top-secret-game-changer for Interactive Brokers is due out next month. While this is purely speculative, the "hints" that were dropped related to efforts to restore IB's lagging growth rate. To clarify, Interactive Brokers has been a growth juggernaut in the US online brokerage market but Peterffy related at this conference that growth in accounts is now down to tracking 16% compared to the well over 20% to 30% year/year growth. So, this so-called new feature is intended to help bring customer growth to over 20%.
In terms of what E*TRADE saw as a path to growth, there is definitely a focus on higher touch wealth service experiences that would compliment the existing self-directed investor market. What was most interesting about the conversation with Roessner was the reiteration that the notion of an online broker simply sticking to order execution is not grounded in the realities of the market. What that means is that online brokerages have had to get more into other realms of the financial management space than was the case when they first opened shop. In the case of E*TRADE, it has meant a move into providing some traditional banking services, including offering a high interest savings product for investing clients who want to park cash within E*TRADE rather than at a different firm. Further to that direction, Roessner also mentioned that E*TRADE would be rolling out a line of credit product that uses the value of the client's portfolio as collateral. Another important point highlighted by Roessner is that banking and finance is about cultivating strong relationships, something that, ironically, Peterffy disagreed with (he preferred to focus on automation and price). Nonetheless, relationship building is a core component with clients that E*TRADE is actively trying to pursue.
Finally, when it came to TD Ameritrade, this was a fascinating discussion to track the historical evolution of Ameritrade and to get a higher level view on the business and the industry. Moglia provided a particularly interesting point about Ameritrade's trajectory to focus on a few key factors, one of them being assets under management (Ameritrade now has over $1 trillion in AUM) and staying true to client-focused principles. Having grown Ameritrade through several key acquisitions, this conversation provided a unique vantage point on how this firm has managed to bulk up and bolt on new companies so that it can handle a wide spectrum of business conditions while remaining competitive (such as zero commission trades). Probably the most fascinating is that Moglia, who was once CEO of Ameritrade, recounted that zero commission trades have been a concern since 2001 and provided a much calmer read on the "common sense" of cutting commission costs to zero.
What these interviews highlighted was that, at least in the US, online brokerages are not standing still and are being pushed by other competitors as well as by shifting consumer expectations to evolve quickly. The playbook for Canadian online brokerages is pretty much being spelled out – offer DIY investors high interest savings and more services that a typical bank-owned broker would offer, focus on gathering assets to weather the competitive storm, and be prepared to invest substantially and strategically in technology. Expansion for each firm was a hot topic, and over the course of the summer it will be fascinating to see potentially game-changing new features come to market.
Discount Brokerage Tweets of the Week
Discount Brokerage Tweets – Curated tweets by SparxTrading
From the Forums
Life on the Outside
A DIY investor living outside of Canada has questions about the tax implications of investing with Canadian currency. See what fellow forum users had to say in this RedFlagDeals thread.
Tricks of the Trade
One longtime DIY investor wants to know if the advice they're getting from advisors is sound, and other Redditors chime in with insights of their own. Read more here.
Into the Close
That's a wrap(tors) for this edition of the roundup. The roundup will be going on a hiatus for a few weeks as there will be a new, game-changing arrival to the Sparx (aka my) family. We'll keep tracking stories and developments, monitoring social conversations & trends in the meantime. Here's hoping there's lots to spark joy about in the coming weeks!