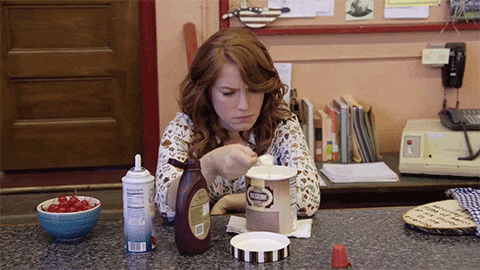 The end of April is almost here and for Canadians, that means tax time and deadlines. While some folks are taking their cues from the Game of Thrones and making things dramatic into the finish, it seems like there are also a few interesting cliff-hangers emerging in the deals space heading into May.
In this edition of the Weekly Roundup, we take a look at the state of the deals & promotions space heading into the new month, and what the current deal deadlines portend for Canadian brokerages and investors with a wave of IPOs on the horizon. Next, we dive into yet another story emerging from the US online brokerage space, a signal of a very "interesting" trend emerging at US online brokers that could make its way north of the border. Keeping in the spring spirit, we also have a few online brokerage potpourri stories that caught our attention, which we've included in this week's roundup. As always, we'll cap things off with chatter from the investor forums and on Twitter.
Deal Countdown
Like anyone watching Game of Thrones, folks tracking the discount brokerage promotions heading into May are asking a similar question: What's going to happen next? As we move into the new month there are several important promotional offers that are set to expire, and as those deals go, the field of brokerage deals will have thinned out considerably.
On the chopping block at the end of April are offers from HSBC InvestDirect and National Bank Direct Brokerage, followed by a cash back promotion from CIBC Investor's Edge, which is set to expire on May 2nd.  This contraction in deals will reduce the number of online brokerages offering either cash back or commission free trading deals down to three – BMO InvestorLine, Desjardins Online Brokerage and Questrade.
With both the RSP contribution season and the income tax deadline now behind us, whether or not there are catalysts for DIY investors to be opening online brokerage accounts or stepping into the market hinges on the popularity of the upcoming swell of IPOs, as well as general economic outlook.
In the case of the IPO "frenzy", there are still some significant names coming to market, like Uber, Pinterest and Slack, which could help drive interest by younger, tech-savvier investors eager to participate in stories of stocks that they are familiar with.
With regards to economic outlook, although there are constant jitters with regards to political and economic stability, the consensus view from economic forecasts as of the past week point to a relatively stable market (sorry inverted yield curve).
For Canadian online brokerages, the macro picture suggests that the biggest catalyst over the summer months will be an especially hot IPO season and a generally favourable economic outlook. Importantly, most of the big stories are going to originate out of the US – something that tactically favours online brokerages that offer US accounts (registered and non-registered). This is a considerable cost savings for those active traders hoping to hitch their wagons to the fast action in the US markets.
With so many big US tech stories racing to the public markets, it would be hard to imagine a scenario in which Canadian online brokerages pass up the opportunity to win over new investors with promotional offers. These are undoubtedly interesting times for the Canadian online investing industry. While online brokerages may not be standing still during the summer months, they are likely going to be especially busy making the most of the IPO wave. So, while we don't know for sure what's going to happen next, the upside for Canadian DIY investors is that there's a good chance deals action will pick up in anticipation.
Taking it to the Bank
It has been a newsworthy past few weeks for US online brokerage Robinhood. The zero-commission online brokerage is yet again on our radar as another story has popped up in April, this time relating to the application by Robinhood to become a chartered bank in the United States.
The way in which Robinhood is angling to offer high interest chequing and savings products is a direct response to their false start on the high interest savings account launch earlier this year. Nonetheless, it looks like they're undeterred by the long compliance road ahead and are pushing to offer what would traditionally be "banking" services.
Far from a novel idea to offer investors something extra for holding their cash with a brokerage (Interactive Brokers does it and has met with some success in the US), the big picture for online brokerages is that sticking to just order execution is not going to be enough to sustain the business. The bigger lesson for bank-owned brokerages here in Canada is that nobody in the wealth management space is going to be respecting traditional boundaries anytime soon. With robo-advisors now becoming more accepted by mainstream investors, and those same robo-advisors wading into the online brokerage space (ahem Wealthsimple Trade) or online brokerages wading into the robo advice space, the "one stop shop" for wealth and financial management appears to be the model that many of these brokerages will be pursuing.
As such, it feels like it's not so much a matter of if, but rather when and who will be the first ones in Canada to offer much more competitive interest rates on cash sitting idle (i.e. the "dry powder").
Of course, opening up the "high interest" account for uninvested cash would almost certainly be a slippery slope. Once one major firm does it, the rest will undoubtedly follow. Whether it follows the model of commission fees being dropped (as RBC Direct Investing did in 2014), like most new feature roll outs in Canada, there will definitely be a "wait and see" if it's anyone other than a big-bank owned brokerage.
Ironically, for Robinhood, as they continue to pursue offering interest, the consumer interest in the brand will likely grow. In Canada, where the competitive dynamics are slightly different, it would be interesting to see what would happen if one of the smaller online brokerages were to get creative for online investors holding idle cash. One fan theory: Canadian DIY investors would be much more inclined to stick things out rather than transfer brokerages.
Online Brokerage Potpourri
Here are some more quick highlights of items that crossed our radar.
Booking an Interesting Detour
TD Direct Investing is the title sponsor for an upcoming session with two influential voices in the personal finance & investing space: Erin Lowry, author of Broke Millennnial Takes On Investing and personal finance personality Jessica Moorhouse. In addition to doing a sponsored session on investing, it's also interesting to take note of a paid promotional segment on YouTube in which Moorhouse walks through the TD Direct Investing GoalAssist feature.
With so many millennial eyeballs having moved to YouTube and social media rather than traditional media, this is another example of online brokerages looking to work with & enlist influential voices in the personal finance space to extend their message into harder to reach audiences.
Online Brokerage Summit Highlights
Another interesting industry event that took place earlier in April in Chicago was the annual online brokerage summit held by Trading Central. This year's event marked the tenth edition of the conference and featured influential voices from the Canadian and US online brokerage spaces. An interesting recap of the event was written by Kathryn St. John from Trading Central and is available here. Among the key themes/challenges cited: the race for the millennial investor. In that light, it seems particularly timely to see events such as the TD Direct Investing sponsorship of a millennial-focused content provider, as well as a general tilt towards making platforms more appealing and accessible to a new "crop" of investors.
Discount Brokerage Tweets of the Week
Discount Brokerage Tweets – Curated tweets by SparxTrading
From the Forums
Pump up the Volume
One new DIY investor wants more information on the significance of ETF trade volume. Forum users on Canadian Money Forum chime in here.
On Borrowed Dime
A DIY investor has questions about borrowing specifically to invest. See what other forum users had to say in this Reddit thread.
Into the Close
Talk about a hard act to follow – the week ahead will certainly be filled with no shortage of reaction to an epic Game of Thrones episode and a record-breaking opening to Avengers Endgame and basketball playoffs. Of course, with winter still sticking around (amirite Calgary?) in different parts of the country, it's not a bad time to stay indoors. Here's hoping there will be some warm patches (like GDP in Canada) to look forward to as well as a profitable trading week ahead.