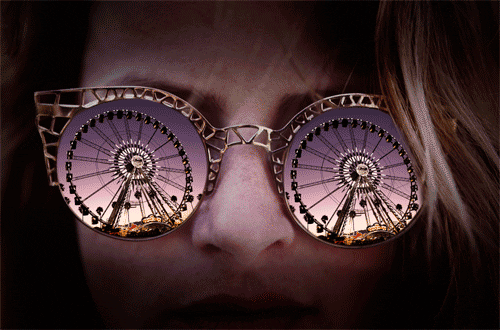 This edition of the weekly roundup is coming to you from sunny Indio California, home of the Coachella Valley Music Festival aka Coachella. There's nothing quite like the example of supply and demand in action – and judging by the crowds, lineups for merch and the water refill stations, demand is certainly hot. Ironically, the same can be said about the stock markets recently as crowds of investors rush to find their next big investment and congregate around the headline IPO acts continuously coming to market this year.
So, in keeping with the Coachella theme, here is the "This is America" inspired edition of the weekly roundup. Of course, it's through the lens of a Canadian DIY investor so we've made sure to include the requisite Canadian spin. First up, some interesting Easter eggs were dropped in an earnings call last week from one popular US online brokerage that provide a somewhat challenging picture of the future for the online investing space. Next, we take a look at the flurry of activity taking place at another US online brokerage, and their efforts to make their platform more sticky to mobile users. In keeping with tradition, we've also lined up the crowd favourites: tweets from the week and chatter from the investor forums.
Interactive Brokers Earnings Call Drops Hints of Big Things to Come
Like most earnings calls, there's generally a mix of updates about the financial and operating performance of the company, as well as some perspectives on how the business performed and where they are looking to for future opportunities.
Despite having the traditional structure for the updates to the company as well as taking questions from financial analysts on the call, the latest Interactive Brokers earnings update this past week also had several important 'Easter eggs' that offered some insight into the condition of the business and online brokerage landscape, as well as providing some hints about what's coming up next.
Starting first with some important context around performance: Interactive Brokers has been on a relative tear for the past several years, showing strong growth across all important metrics of their business. In the most recent earnings call, Interactive Brokers shared that their client base has now surpassed 600 thousand accounts, and that their client equity is just about $148 billion, both record highs for the firm.
As successful as a growth story that Interactive Brokers has been, the first nugget revealed is that it appears they've hit "peak investor." The following quote by Nancey Staube – Director of Investor Relations from the earnings transcript explains this development further.
"I must tell you that any way we slice it new account growth at Interactive Brokers over any 12-month period peaked in April 2018 at 27.8% and has been declining since reaching 20.3% in March of 2019. 20.3% would still be very good but annualizing our sequential quarter account growth from the end of December to the end of March shows it leveled off at 16.2%, which is not so good. We would like to see this rate go back to over 20%, but for that we will have to pull a rabbit out of a hat."
There are a couple of noteworthy takeaways from this quote. First, these account growth figures are relatively strong, especially considering the competitive nature of the US online brokerage space. There are likely many Canadian online brokerages that would love to hit those numbers that Interactive Brokers is stating are problematic, however expectations for their firm run much higher.
Another important takeaway is that being able to hit their prior account growth pace, they would need to "pull a rabbit out of a hat." That is a drastic characterization of the marketplace conditions in which they are trying to grow and indicates a much tougher road ahead to achieve previous account growth rates. Fortunately, Interactive Brokers is not the kind of online brokerage that stands still when it comes to innovation or features to entice investors to open an account. Their recent deployment of the Portfolio Analyzer and their high interest payments on USD cash balances over $100K are both examples of relatively recent moves that Interactive Brokers has undertaken to attract and retain clients.
In that vein, another interesting insight from the earnings report transcript was that Interactive Brokers IS planning a "rabbit out of a hat" kind of new feature deployment. To manage expectations and competitive advantage, founder and CEO of Interactive Brokers Thomas Peterffy was understandably evasive when it came to details about this new program but what he did say was that this new feature was part of a separate line of business.
Peterffy stated that "For the last nine months, we've been working on just such a rabbit that we plan to introduce at a test location near the beginning of the third quarter and in other locations gradually over time. For several good reasons, we are not prepared to say much about the rabbit at this time. We can say it will be a new product development in an area only tangentially related to our traditional business, but if successful would expand the opportunity to grow our customer base."
Importantly, he used the word "location" to refer to this program which suggests that Interactive Brokers is moving from being almost exclusively online to something that could be accessible in person. Interestingly, and perhaps related, Interactive Brokers' costs have also been increasing because they have been investing in "client service." According to their recent earnings statement, the total headcount at Interactive Brokers tallied up to 1,458 – a 16% increase over last year, with "aggressive hiring" taking place in client service (as well as software development and network engineering).
Finally, another very curious comment from their CFO, Paul Brody, was that the aggregate number of shorts being carried for customers has "definitely risen." It is particularly interesting given the levels the stock markets are currently at, and when combined with the perspective shared on the call that volatility has abated somewhat, it appears that traders are starting to build short positions against the current market. Market timing is notoriously difficult to do, but there appears to be a genuine negative sentiment developing around the latest rally for stocks.
For online brokerages, especially in a low-commission cost environment, achieving a critical mass of clients is key. Interactive Brokers has taken on this challenge to be a world-class online brokerage by going after growth all across the world. Even so, what is telling about the online brokerage space – at least the segment that they wish to play in – is that growth conditions are going to be challenging.
While Canadian DIY investors might represent a relatively small segment of their client base, what is neat about Interactive Brokers is that they tend to roll out new features across their platform for all clients. The recent addition of new services and tools means Canadian online brokerages will need to pay attention to what is possibly coming around the corner from an increasingly influential global online brokerage.
Robinhood and the Pursuit of Trading Happiness
In keeping with the interesting activity in the online brokerage space in the US, after a bit of a hiatus following the stumbled roll-out of the high interest savings account, Robinhood appears to be pressing the gas pedal on new features and important changes. This April, they have published three significant pieces of news relating to new features related to charting and depth of market, as well as announcements of new members of their management team.
While "high interest savings" has now been replaced by "cash management" and is still actively in the works, the two features that stood out that were of particular interest relate to new charting tools available for the mobile experience as well as the depth of market (Level 2).
For a bit of context, Robinhood the US online brokerage is best known for its zero-commission stock trading offering and has grown rapidly since its launch in 2013 to having more than 6M accounts now a part of its platform. It serves as an interesting example for the zero-commission model, something that recently came to Canada through the launch of Wealthsimple Trade.
Even though philosophically Robinhood and Wealthsimple Trade have different starting points, the fact remains that revenues of each firm increase when trading activity increases. Both firms want to attract assets and have clients making trades. To that end, it is interesting to see the features that Robinhood has deployed on its path to monetizing features and experiences while keeping commissions at zero cost.
The first is depth of market. This was likely a frequent request to the client service team so it is great to see this kind of market data rendered in the ultra design-savvy Robinhood environment. Real-time bid/ask information enables active investors to plan where they would like to place their orders and, secondarily, makes for a more engaged experience. Anecdotally, even for less active investors, knowing that there is level 2 information available piques curiousity enough to check to see what interest there is before placing an order.
So, in short, by providing real-time information on market depth, Robinhood has increased the stickiness of their product (it's hard to look away from blinking lights!). Accompanying this release was the announcement that market research from Morningstar was also being rolled out – yet another feature to encourage clients to spend time in the app rather than outside of it.
Of course, these new features are part of a premium experience, and as such, have been included as part of the subscription-based Robinhood gold program. For the rather affordable rate of $5 per month for access to the premium program, users will be able to access both the research as well as the level 2 information. Additionally, as part of the new Robinhood gold program, users can access the first $1,000 dollars of a margin position interest-free. Amounts over $1,000 will be charged at an annualized rate of 5%.
Another interesting feature just announced is the rollout of improved charting that includes technical indicators and candlestick charts. Once again, this feature enables users to do research on price action on a security and as a result they do not have to leave the app to look elsewhere for technical analysis. Combined with the level 2 data, this offers a very feature-rich experience for more active traders interested in discovering and timing entry and exit points on an investment. It is particularly relevant for the fast moving and volatile world of cryptocurrency trading, something that Robinhood offers on its platform. The technical indicators available as part of this rollout are:
Volume
Moving Average (MA)
Exponential Moving Average (EMA)
Relative Strength Index (RSI)
Moving Average Convergence Divergence (MACD)
For online investors, the ability to do technical research, charting, and to track depth of market in a mobile is somewhat of a rare animal. Yes, other online brokerages in the US do offer a mobile user experience, however now that Robinhood does too, and does so in their award-winning user interface environment, this means that their competitors need to step up their design game because it now will become a value driver. Having tools and features is not the same as having easy to use and appealing tools and features.
In terms of what the implications may be for Canadian online brokerages, it's clear that having a commission-free trading competitor is only one part of the online investing experience. Investing in strong design features that make it easy and accessible for users to get onto the platform lowers the barrier for many users and eliminates possible frustration – especially in a mobile environment.
It will be interesting to see what the feedback is on the new feature set from Robinhood. And, assuming these technology experiences are stable and reliable (e.g. how real-time is a price that is being pushed through a mobile internet connection), there's a great chance that these new components will end up improving design and user experience for active investors who want to invest from anywhere – including from a music festival in the middle of the desert.
Discount Brokerage Tweets of the Week
Discount Brokerage Tweets – Curated tweets by SparxTrading
From the Forums
Hands On
One DIY investor has questions about the highly-customized portfolio they created. Read on for opinions and advice from fellow forum users in this Reddit thread.
RESPect the Process
A poster on RedFlagDeals wants to know more about saving for their children's future with RESPs, and other forum users chime with answers and clarifications. Read more here.
Into the Close
That's a wrap on this special edition of the roundup. It's been a fun way to spend a long weekend but it's time for the spotlight to turn onto earnings and what seems to be even more big news with waves of IPOs coming to market. Ironically, both Lyft and Uber were the big stars of the show getting people to and from Coachella, so here's hoping that translates into stellar performances like the ones on the stage! Have a profitable week!