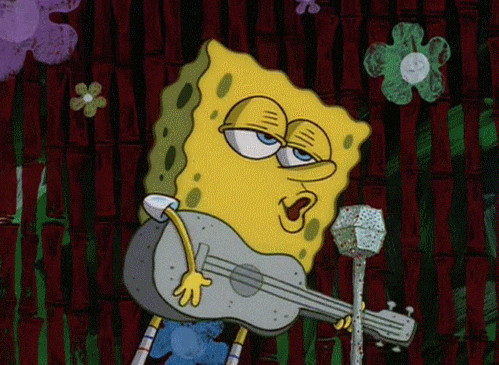 There's a Bob Dylan song about times changing, which seems fitting for the post-daylight savings edition of a roundup and also following the celebration of International Women's Day last week. Fortunately, even if it is still taking time, more than just clocks are changing when it comes to the world of DIY investing and finance.
In this edition of the roundup we highlight an interesting new financial planning tool for DIY investors that one big online brokerage hopes will enable users to trade more confidently. Shifting gears, we also put a spotlight on PDAC 2019 and recap some of the interesting things seen (and not seen) at this year's show. Finally, International Women's Day is also in focus as one online brokerage went the extra mile to put together some inspiring content related to the day. As always, we've pulled together chatter from DIY investors on Twitter and in the forums so be sure to scroll all the way through to get caught up.
TD Direct Investing Rolls Out GoalAssist to Help Investors Make Better Plans
Last week, we spotted an interesting development coming from TD Direct Investing in the form of a rollout of a new financial planning tool called GoalAssist. This new feature is a part of the WebBroker platform and is intended to provide investors with a personalized financial road map to reach important financial goals such as retirement or purchasing a new vehicle.
There is little debate about the importance of financial planning. However in 2019, it is remarkably challenging for investors to find an easy to use (and reliable) set of tools with which to manage their personal financial picture. Interestingly, many DIY investors use a patchwork of spreadsheets, software, and often financial forums to get a handle on what they should be doing in order to prepare for a big financial milestone like retirement or purchasing a home.
So, it is against this backdrop that TD Direct Investing's release of their financial tool GoalAssist within the trading platform is particularly interesting.
Sure, there are calculators that exist to forecast how much money an individual may need during retirement or what someone would need to save in order to reach a financial goal (like taking a big trip). However, pulling together an integrated financial picture within the ecosystem of where you bank/invest is a powerful combination. The ability to view in real-time the distance between your financial goals and your current financial picture means users can shift gears more quickly if needed, or map out a path to close big financial gaps.
We're giving customers greater control over their investing decisions. Paul Clark, EVP and President, Direct Investing tells about the launch of TD GoalAssist. https://t.co/6cWd15aDRv

— TD News Canada (@TDNews_Canada) March 7, 2019
The tool itself uses a familiar approach of establishing a risk profile as well as an investor profile to determine what kind of financial plan would match the person using the platform. As a part of this approach, the tool makes a number of assumptions that are based on data analysis of market performance (including simulations of performance).
Specifically, the tool sets a threshold of 70% "statistical confidence" of your goal being met by the plan parameters and user inputs. If the combination of parameters results in a less than 70% statistical confidence that the goal will be achieved, then the plan will be considered to "need attention," whereas if it is above 70% then the goal status is considered "good."
To their credit, TD has provided detailed documentation of the assumptions and parameters that power the GoalAssist platform. It is written clearly and even though it is quite long, it does provide a user with a clear set of guidelines as to what the plan can and cannot account for. Factors such as taxes or the impact of fees are not fully accounted for by the simulations so there is still some degree of planning for these factors that users have to do to get a fuller picture of their financial outcomes.
What is particularly valuable about the details is that each "investor profile" details the performance range of each approach and reports the average return, best return, worst return, and standard deviation. They also provide a snapshot over time of the return picture (as a plotted graph) and report the geometric average (very important!) that more accurately depicts the return over time, factoring in compounding and volatility.
As a follow up on TD's announcement in September 2018 about their partnership with fintech provider Hydrogen, the launch of GoalAssist reflects a move towards tools and features that take a bigger-picture view of a person's wealth. Even though there are still shortcomings or gaps that users will need to consider (e.g. taxes) this new platform offers its users a convenient way to do a lot of financial planning in a single interface that is also tied to their accounts.
Ultimately, how much of a selling point this feature becomes will be tied to what people are saying about it. Already in forums there is chatter, however it will be worth watching over time to see what benefit clients ultimately derive from managing their wealth using a tool like GoalAssist.
Beneficially, anything that gets people thinking about planning for their financial future is a way in which investors can better identify what kind of investor they are, what kind of assumptions they have about their own wealth, and what kind of behaviours they may (or may not) need to modify in order to achieve their financial goals. Those are powerful conversations to have and to spark with investors, so where TD Direct Investing takes things from here will be of keen interest to both investors and industry.
PDAC 2019 Roundup
The global mining community descended on Toronto last week for what is arguably the most prominent mining convention in the world, PDAC (which stands for Prospectors & Developers Association of Canada). With just under 500 companies exhibiting in the Investors Exchange, many of which are publicly traded mining & exploration companies, this event provides a unique cross section of what is taking place in the mining sector here in Canada as well as in countries all across the world.
As with most years, it was cold outside during the conference, but inside there was a lot of activity. This year, however, as we had mentioned in a previous roundup, conference organizers elected to charge attendees of the Investors Exchange $25 per day – which as we noted previously, is a bold decision when it comes to the structure of a conference.
While the official numbers state that the attendance at this year's show, which landed at 25,843, topped last year by 240 more people, the anecdotal response from companies hoping to connect with investors was less than enthusiastic. Granted, this year anyone purchasing access to the Investors Exchange also received access to the trade show section of the convention, which was a section of PDAC geared towards service providers of the mining industry.
Nonetheless, even though mining has been out of the spotlight for DIY investors because of stories such as cannabis and cryptocurrency, there are interesting conversations brewing about what it would take to get retail (aka DIY) investors engaged in the mining sector.
Around the show floor, it was apparent that battery metals and the "electric car" story are one important theme that appears to resonate with investors – and younger investors in particular – as evidenced by the presence of a number of firms in this space.
Another interesting theme on the show floor was the emergence of technology – such as augmented & virtual reality – to help communicate in a much more immersive fashion the projects that companies are working on.
Finally, the Canadian Securities Exchange also organized an interesting panel discussion focusing on millennials in mining. This panel discussion highlighted what challenges and opportunities exist for getting a new generation of investors engaged (and invested) in mining stories. There were a few themes within that discussion worth noting, however one that stood out was the notion that millennials are more aware of the impact of mining on the environment and the communities in which projects take place.
As a result, indicators such as the ESG score may become something millennial investors would want to turn to when making a decision on the corporate practices of the companies they may choose to invest with (in addition to the economic fundamentals of the project).
One thing that was not spotted on the show floor was an online brokerage. Unlike the Moneyshow or even, historically, at the Vancouver Resource Investment Conference, there were no online brokerages present this year (or last year for that matter) – highlighting an interesting gap in the outreach efforts of Canadian online brokerages to connect with DIY investors.
With so many investors and industry professionals who understand the value of investing in mining stocks, it's likely not going to be too long before Canadian online brokerages also venture onto the show floor.
RBC Direct Investing Celebrates International Women's Day with Investing Portraits
Last week, International Women's Day was celebrated in a big way by many financial services providers, including several online brokerages. Among the more visible efforts was a piece from RBC Direct Investing from their new-ish content section known as Inspired Investor.
This piece offered a collection of three stories of women investors at different life stages and from different backgrounds who shared their experience with investing. Although two of the videos are slightly older, the context in this article highlights the change in perceptions about investing being a 'boys only' activity – something which will hopefully encourage and inspire other women (and men) to take a different view on what a DIY investor looks like.
Importantly, RBC Direct Investing has disclosed that the stories feature individuals who either work for RBC or were compensated for sharing their stories. Suffice to say the stories themselves don't paint DIY investing in a negative light, but they aren't overly promotional either. When it comes to encouraging people to consider DIY investing, subtlety is important because it isn't necessarily a good fit for everyone.
Although a few other online brokerages also recognized International Women's Day, it would be great to see more participation and support for highlighting stories of women investors on a more regular basis. There are lots of great stories out there that can hopefully demonstrate that when it comes to capital markets or DIY investing, barriers to participation don't make good business sense.
Discount Brokerage Tweets of the Week
Discount
Brokerage Tweets – Curated tweets by SparxTrading
From the Forums
Getting Benched
This DIY investor is looking to switch from US ETFs to Canadian ETFs. As they take a closer look at the benchmarks, they found some variances. See what other investors suggested in terms of whether to make the switch on this post from RedFlagDeals.
Testing the Waters
This DIY investor wants to enter the investing game but isn't sure if what they have in mind will play out. Their hesitation was noted by fellow forum users. See what they had to say on Financial Wisdom Forum here.
Into the Close
That's a wrap on another interesting week for DIY investors. It was the first time in 2019 that the TSX index closed at a loss but despite that, market sentiment still remains positive.  That is, of course, if you're Jeremy Grantham. So, on that cheery note – here's to having a profitable week ahead!