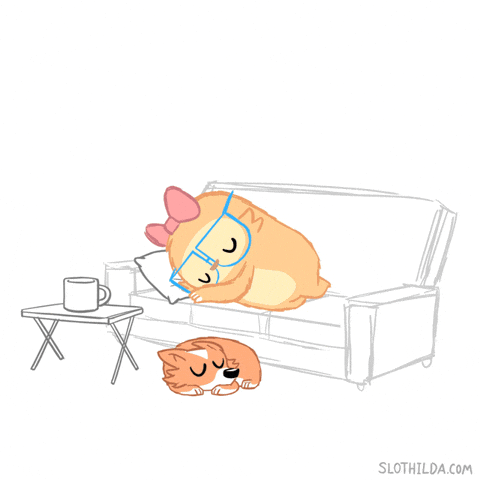 Welcome to March. With spring on the horizon (at least that's what's supposed to happen) and the RSP deadline now behind everyone, it's time to start looking forward to bigger stories through the rest of the year. Fortunately for online brokerages (and DIY investors) once they recover from the mad dash that was the RSP contribution rush, there are some bullish signals that DIY investing continues to strengthen.
In this edition of the roundup, we highlight the latest activity in the deals and promotions section. With the arrival of a new month, and this month in particular, this month is going to be full of changes and surprises as the deals deck shuffles. Keeping on theme with spring, we've also spotted a few interesting developments sprouting up – one that mining investors may want to take note of and another that shows that IPO activity in 2019 extends even into the online brokerage segment. As always be sure to check out the latest tweets and forum posts from DIY investors.
Deals March On
Now that March has officially arrived, the mad dash to the RSP contribution deadline is finally over. Over the next few days, Canadian discount brokerages & investors alike will be tallying their respective wins.
For investors, there were definitely some big wins to celebrate. Historic high numbers of offers, participation from almost all online brokerages, as well as an increase (in certain segments) in the value of offers being put forward. The combination of these factors suggests a bullish sentiment for DIY investors through 2019.
That said, an adage of markets (and physics) applies equally to the online brokerage market and what has gone up will most certainly come down.
With a significant portion of deals timed to coincide with the RSP contribution deadline or shortly thereafter, March is scheduled to see quite a bit of turnover in the deals & promotions section. So, while market volatility may have taken a back seat for the first part of 2019, for online brokerages and DIY investors, the deals category is going to sail through choppy waters.
Case in point, the most popular categories of offers – cash back promotions and commission-free trade deals – is set to have 7 out of the 14 (50%) current offers expire in March.
Notably, the deal from TD Direct Investing expired at the RSP contribution deadline of March 1st. Offers from BMO InvestorLine (March 4th), Qtrade Investor (March 15th), CIBC Investor's Edge (March 24th), RBC Direct Investing (March 29th) and both Virtual Brokers and Scotia iTRADE on March 31st.
Also on the chopping block in March is Questrade's big transfer fee coverage offer (set to expire March 31st).
Of course, with so many deals set to expire, the landscape for DIY investors will be pretty interesting for those other deals still in play. Even though the big push of RSP contributions will have come and gone, income tax filing season is now here and personal finance questions will still be top of mind for many investors. In fact, what could be interesting to watch is whether there are any stumbles with regards to tax reporting across the tax-filing season as hiccups invariably lead to investors getting fed up and looking elsewhere for greener pastures. The result, for online brokerages with promotional offers still active during this time period, there will be less competition to contend with.
Interestingly, it will likely be challenger brokerages – such as National Bank Direct Brokerage, HSBC InvestDirect, Desjardins Online Brokerage and Questrade who will directly benefit from the deals action pull back. In all likelihood, however, we also expect BMO InvestorLine to post an offer to keep their long-time streak of offering a promotion intact. Additionally, given Questrade's climbing prominence in rankings and growing awareness of this provider among online investors, it is unlikely that other, larger, online brokerages will sit by and cede market share to Questrade  – especially during this time of year.
So, even though we don't know exactly what's in store for DIY investors in March, the early data suggests a bullish sentiment for brokerages to introduce new deals and/or extend offers.
DIY Investing Potpourri
Despite the winter warnings, we can still look forward to March being the official start to spring. With that in mind, we've pulled together a few interesting developments across the DIY investor space that are worth taking note of.
PDAC 2019 Now Charging Investors to Attend
When it comes to conferences for investors, there aren't a lot to turn to. And, when it comes to major mining conferences in Toronto that would attract the global spectrum of the mining industry, there really is only one: PDAC 2019.
Taking place between March 3rd and 6th this globally renowned show brings in mining and exploration companies at a scale that is unrivaled in Canada and so it was particularly interesting to see the PDAC roll the dice when it came to attracting investors into this convention. Specifically, this year PDAC opted to charge $24.99 for admission to the Investors Exchange – the hub of about 500 mining & exploration companies.
For #investors thinking of checking out #PDAC2019, just a heads up that this year it'll cost you almost $25/day to get into the Investors Exchange. 💰😕 pic.twitter.com/0hnBfiFWl3

— Sparx Trading (@SparxTrading) March 3, 2019
So, either sentiment in the mining sector is about to take a significant uptick or PDAC carries enough weight with investors to warrant charging admission. Among the many selling points for investors is that this is arguably the best opportunity to meet with mining and exploration companies' representatives as well as to discover other ones.
There are just shy of 500 companies listed to exhibit in the Investors Exchange so for anyone to try and cover that kind of ground, it will likely require a multi-day effort. To make matters more potentially costly, 65 exhibitors (13%) are there only for one day, either March 5th or March 6th.
While the final numbers will ultimately bear out whether attendance is impacted by charging for admission, given the state of the mining markets, giving investors one more hurdle to cross seems like a bold move. So, for investors serious and committed enough to fork over $25 per day to talk to companies, you can almost bet the questions will be coming from more engaged investors and there will be fewer 'no shows' (although the extreme cold may also challenge attendance).
It will be interesting to see what kind of experience DIY investors can expect from this year's show – but one thing is for certain – PDAC has raised the bar for creating an outstanding investor experience now that investors are paying to be there.
IPO for Chinese Online Brokerages
While the spotlight on IPO's was dominated this past week by the filing from Lyft, earlier last week Chinese online brokerage Tiger Brokers also announced they would be seeking an IPO on NASDAQ (TIGR). Interestingly, they are not the only Chinese online brokerage and trading firm seeking to raise capital from and list on the US markets. Direct competitor of Tiger Brokers, Futu Holdings (FHL) also filed to go public with a target of raising up to $300 million.
Futu Holdings is backed by Tencent while Tiger Brokers is backed by Xiaomi and Interactive Brokers also reportedly has a stake in Tiger Brokers. For Interactive Brokers, their presence in the Asian markets continues to strengthen ahead of their peers in the US online brokerage space.
What also crossed our radar from the disclosure data was the reporting that 71.5% of clients were under 35 – a massive difference in the demographic profile compared to online brokerages in North America. Also noteworthy: conversion rates of 15% and retention rates of 82% through the end of 2018. In spite of attracting customers, a look at the financials show that negative earnings and operating losses which reflect a number of challenges the online brokerage segment still faces in the Chinese market.
Discount Brokerage Tweets of the Week
Discount
Brokerage Tweets – Curated tweets by SparxTrading
From the Forums
Stop & Go
When it comes to investing, things don't always finish on the upside.  At first glance, stop loss protection might be an option to mitigate the risks, but do fellow forum users on Canadian Money Forum agree? See what they have to say.
Expanding the Horizon
One investor takes to the forums to see what ETF options are available outside the energy and resource sector. Forum users take a closer look and share their thoughts on investing in mining and resources while offering up their suggestions on the Financial Wisdom Forum.
Into the Close
That's a wrap on another set of noteworthy developments. There'll be lots to see this week, including content coming out of PDAC. Metals are also in going to be in the news with the NAFTA trade deals now up in the air. For the numerologists, the 10th year of the bull market is coming up marking the week in which the S&P 500 hit its low of 666. Not creepy at all. Of course other numbers in focus will be the job growth and economic performance. Wherever the numbers land, here's hoping you have a profitable week!