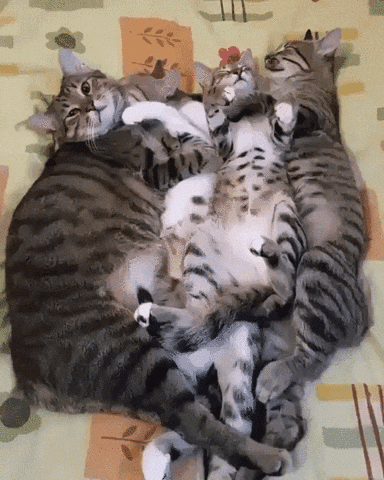 Even though markets took a pause for Family Day in Canada and President's Day in the US, the calm before the storm is officially over and when the market bells ring again on Tuesday, it will be a mad dash to the RSP contribution deadline. With first time and seasoned DIY investors alike kicking the tires on Canadian online brokerages, the good news is that there is plenty on the table in terms of offers as well as ranking data to help make those important decisions.
In this edition of the roundup we take a deep dive into yet another deals & promotions development in which two Canadian discount brokerages launch late-stage offers. Next, we profile another online brokerage ranking dealing with customer service that revealed some very interesting trends as well as challenger brands that will shift the online brokerage landscape in Canada in the years to come. Of course, we'll also serve up a healthy dose of online brokerage tweets as well as chatter from the investor forums.
No Country for Old Deals
With the RSP contribution deadline just a few days away, Canadian discount brokerages are pulling out all the stops to try and get DIY investors' attention (and business) while investments are on their mind. This month has seen a flurry of activity ranging from commission price drops at Scotia iTRADE, something that they have resisted doing for about five years, to just about all Canadian online brokerages putting forward either a commission-free trading or cash back offer.
The trend of posting new offers continued last week with offers from non-bank-owned online brokerages, Questrade and Virtual Brokers, both posting promotional offers.
Questrade's offer is actually one that deserves a bit more discussion since it is unlike anything we have observed take place in the industry since we have been tracking deals and promotions. Questrade's latest promotional offer is a transfer-fee coverage offer (something almost all online brokerages offer) however the big development is that Questrade is offering to cover the transfer out fee for any deposit level. This is a massive development for two reasons.
At Questrade, we set out to give Canadians better, simpler and more affordable ways to invest. Until March 31, transfer your account over to Questrade, and we'll cover any transfer fees regardless of the amount transferred over https://t.co/LloS4O3grV. pic.twitter.com/yLq20CWPn4

— Questrade (@Questrade) February 12, 2019
First, the normal deposit threshold for qualifying for a transfer fee coverage offer is between $15,000 and $25,000. Even then, there are times where there is a sliding scale of coverage, so only larger deposit amounts qualify for the full coverage. Occasionally, Qtrade Investor has lowered the transfer fee coverage threshold from the standard $25,000 down to $10,000. So, for Questrade to drop the deposit transfer requirement altogether (for a limited time) is an aggressive move to get accounts that normally would not have qualified for transfer fee coverage to consider switching.
The second reason this offer from Questrade is a big deal is because it reflects their doubling down on a segment of the market that is largely underserved by their competitors. In response, Canadian online brokerages are almost certainly going to have to decide how valuable customer accounts with deposits less than $15,000 to $25,000 are worth, because it now is possible for online investors to ask their brokerage how much they're prepared to offer to keep their business.
For DIY investors stuck paying fees at online brokerages because their balances are too low, this is an amazing exit opportunity. To be clear, Questrade also charges low balance/inactivity fees, however the threshold to have those fees waived is lower than at their competitors. Questrade charges inactivity fees of $24.95 per quarter on accounts with less than $5,000 in total assets and waives those fees for placing a commission generating trade in a quarter; for individuals under 25 years old; subscribers to a data package and to anyone depositing at least $150 per quarter.
Finally, one more interesting observation with regards to Questrade's promotional offer is that this is the first time in many years that Questrade has launched a new mass market offer. Earlier on in their history, Questrade was the most active among Canada's discount brokerages in terms of offering promotions however that activity essentially plateaued with Questrade keeping their same suite of commission-free trading offers. This uptick in their promotional behaviour is a signal that Questrade is revisiting their promotional offers which is one more thing that their competitors now have to factor in.
Also crossing the deals wire last week was Virtual Brokers, who launched a $50 cash back promotion tied to RSP season. Their latest offer, which also comes after having been on the deals sideline for some time, coincides with their being named as Canada's best online brokerage by the Globe and Mail (alongside TD Direct Investing).
Virtual Brokers' latest promotion is open to both existing and new clients and offers up a $50 cash back reward for a deposit of $10,000. In comparing the current cash back offers on the market, this is one of the most aggressively priced ones.
To start, they are the only online brokerage offering a cash back amount for a deposit at that level. The next available cash back offer requires a deposit of at least $25,000 – at which point there are three different offers to choose from. Interestingly, the aggressive nature of this offer really stands out when compared against Qtrade Investor, who is offering a cash back amount of $50 for a minimum deposit of $50,000.
Another feature of the latest Virtual Brokers deal that stands out is the timing for when the cash back award will be deposited. According to the terms and conditions of the offer, the cash back will be deposited "after July 1st" which, compared to other offers, is a shorter payback time. To be fair, the exact date was not specified so it does leave considerable wiggle room for that repayment to be issued
| | | |
| --- | --- | --- |
| Brokerage | Minimum Deposit | Cash Back Amount |
| Virtual Brokers | $10,000 | $50 |
| HSBC Invest Direct | $25,000 | $188 |
| CIBC Investor's Edge | $25,000 | $100 |
| Scotia iTRADE | $25,000 | $100 |
| BMO InvestorLine | $50,000 | $400 |
| Qtrade Investor | $50,000 | $50 |
It should be noted that Questrade does have a referral offer in place that is easily accessible for investors that would also be similar in value to Virtual Brokers' offer (i.e. $50 cash back for a deposit of $10,000). Scotia iTRADE also has a referral offer however the process of accessing that offer is more difficult than entering in a code.
With over 35 offers now available for DIY investors to choose from, this is a record year for choices and incentives. Not only are there more offers in play for DIY investors to be able access but also the amounts of those offers have increased relative to last year – especially in certain deposit segments.
There have clearly been benefits to anyone who's waited to see what the online brokerages would come forward with in terms offers. But, for online brokerages, has waiting until RSP season to launch a deal/promo been a good thing?
One hazard of waiting for the RSP season is that consumer expectations shift. If DIY investors look back over the past three to five years, there's clearly a pattern of Canadian online brokerages offering deals and promotions in the new year or, more recently, from November onwards. Not unlike consumers and Black Friday, however, online investors may start to withhold their account opening or selection until they see the full set of offers available.
What we suspect will unfold is that online brokerages will want to establish a more regular or tactical approach to offering promotions through the year. At the very least, finding a way to stay on investors' radar throughout the year will be important when it comes to the 'high season' of being able to stand out from all of the different offers that will go on display.
The most recent activity from Questrade and Virtual Brokers show, however, that if you're going to be advertising a promotion later into the RSP season, that in order to get noticed, you will have to go big – which is a great development for DIY investors.
Qtrade Earns Top Customer Service Scores from Surviscor
Earlier this month, Qtrade Investor managed to notch yet another award win in an online brokerage ranking, this time in customer service. Financial services research firm Surviscor announced the results of their service level assessment of the Canadian banking and online brokerage sectors and found that in the brokerage segment, Qtrade Investor provided the strongest service experience.
The results of this year's service level assessment provided some eye-opening scores, and will undoubtedly cause some furrowed brows across the Canadian online brokerage sector as many of the scores came up less than flattering. More on that in just a moment though.
At the top of the board, Qtrade Investor scored 84% and narrowly beat out RBC Direct Investing who came in second at 82% followed by Questrade in a distant third at 68%. For some context, the average score was 39% while the standard deviation was 27%, which means on a relative basis Qtrade Investor and RBC Direct Investing substantially outperformed the rest of the field.
With an average score of 39% however, this evaluation is indicating that Canadian online brokerages are struggling when it comes to providing what Surviscor defines as quality service. Laurentian Bank Discount Brokerage came in last at 4% while Virtual Brokers landed at 8%. Some big bank-owned-brokerage names also were included in the below average group: Scotia iTRADE, CIBC Investor's Edge, National Bank Direct Brokerage, and (perhaps the most surprising) BMO InvestorLine (16%).
Of course, while these rankings provide a snapshot of performance over the past year, what is even more interesting – and perhaps telling of a trend in the online brokerage industry – is comparing results year over year.
| | | | | | |
| --- | --- | --- | --- | --- | --- |
| Online Brokerage | 2017 Score | 2017 Ranking | 2018 Score | 2018 Ranking | Score Change (y/y) |
|  BMO InvestorLine | 12% | 13 | 16% | 11 | 4% |
|  CIBC Investor's Edge | 16% | 12 | 30% | 8 | 14% |
|  Desjardins Online Brokerage | 74% | T3 | 52% | 5 | -22% |
|  HSBC InvestDirect | 28% | T8 | 12% | 12 | -16% |
|  Interactive Brokers | 54% | 6 | 62% | 4 | 8% |
|  Jitney Trade | 28% | T8 | 24% | 9 | -4% |
|  Laurentian Bank Discount Brokerage | 4% | 15 | 4% | 14 | 0% |
|  National Bank Direct Brokerage | 28% | 10 | 20% | 10 | -8% |
|  Qtrade Investor | 90% | 1 | 84% | 1 | -6% |
|  Questrade | 36% | 7 | 68% | 3 | 32% |
|  RBC Direct Investing | 86% | 2 | 82% | 2 | -4% |
|  Scotia iTRADE | 66% | 5 | 38% | 7 | -28% |
|  TD Direct Investing | 20% | 11 | 50% | 6 | 30% |
|  Virtual Brokers | 8% | 14 | 8% | 13 | 0% |
Looking at the year over year results, one of the first things that jumps out is that the top two firms are the same this year as last, however the absolute scores are lower. So, last year, Qtrade Investor took top spot with 90% however this year they fell by six percentage points to 84%. Similarly, RBC Direct Investing was in second place last year at 86% and declined to 82% in the most recent set of rankings. While still strong relative to the rest of the field it appears both of these firms took their foot of the gas pedal slightly in 2018.
Who did put more effort into service in 2018, however, was readily apparent. Questrade leaped by 32 percentage points from 36% for 2017 to 68% for 2018. Similarly, TD Direct Investing also shot up by 30 percentage points to 50%, moving from 11th place up to 6th. CIBC Investor's Edge also showed double digit improvement, climbing by 14 percentage points to 30% for 2018.
In the other direction, the most remarkable drop off in service was from Scotia iTRADE, who fell 28 percentage points from 66% in 2017's rankings to 38% in the 2018 analysis. Desjardins Online Brokerage, who was tied for third place last year with 74%, fell this year to 5th place (which is still a strong finish) despite a drop of 22 percentage points to 52%.
For DIY investors hunting around for an online trading account, getting a sense of the service experience is partly an exercise in reviewing what other investors have to say about their own experiences as well as relying on rankings and ratings. The interesting contrasts in the service experience appear when compared with the Globe and Mail's online brokerage rankings – specifically for firms such as Virtual Brokers (which took top spot in the online brokerage ranking this year) and bank-owned brokerage BMO InvestorLine (who also scored well). The wide difference in scoring suggest that there are some areas of the online trading experience where some firms are doing well and others where those same firms might be lagging their peers.
By the same token, for online brokerage firms that are doing well in different rankings/evaluations, this could be a strong indicator of a generally strong (positive) experience. Qtrade Investor, for example, scored well in Globe and Mail ranking as well as taking top honours in the Surviscor evaluation, which indicates that they will likely be a go-to consideration for DIY investors who use rankings/ratings to decide which online brokerages to choose.
Perhaps the most interesting takeaways from the Survsicor results relate to the performance of two particular firms.
The first is Interactive Brokers Canada. Largely relegated to the category of "active trader" online brokerage, this broker has often (anecdotally) been cited by investors as hands off and not providing much in the way of support or service. In the case of the latter, however, there is clearly a disconnect. Interactive Brokers scored fourth in terms of service in 2018, improving 8 percentage points over 2017. While bank-owned brokerages would be assumed to have a lock on offering quality service, in reality 3 out of the top 4 online brokerages in terms of service ratings are non-bank-owned online brokerages.
Another firm to watch, in terms of rankings performance, is Questrade. Rob Carrick stated that "This fast-growing independent is riding an improvement trajectory that will most likely put it on top of this ranking in the next several years." The surge in performance in service quality rating for 2018 also seem to reflect this trend. So, in terms of driving feature development and client experience across the online brokerage space in Canada, Questrade appears to be taking a leadership position.
As for the firms out of the spotlight, or worse, in the bottom end of the service pack, it will be interesting to see whether the latest Surviscor ratings prompt any notable changes. Interestingly, if the service experience is as good or poor as reflected in the latest Surviscor results, there's a good chance we will see the spillover in forum and social media posts.
Discount Brokerage Tweets of the Week
Discount Brokerage Tweets – Curated tweets by SparxTrading
From the Forums
Some Q-onfusion
For frequent watchers of the deals and promotions section, Questrade's latest move to cover transfer fees is a significant event in the marketplace. In this post, from RedFlagDeals.com, there seems to be some confusion regarding the Questrade offer that just launched and a historical offer from different brokerage, Qtrade Investor, whose name tends to trip up forum posters who like to abbreviate.
Passive Aggressive
When it comes to passive investing, it seems like everyone in the business of providing ETFs is jumping on the passive train. In this post, from RedFlagDeals.com, it's clear that BMO was not about to let some big moves in the ETF space go unchallenged. Check out the reactions to the launch of some new ETFs, ZGRO, ZBAL, ZCON and ZMI.
Into the Close
With another week in the books, it looks like the market storms that spooked investors in December are well behind us. One thing that hasn't really gone away, however, is the consensus that volatility will be a big part of the market experience for the remainder of the year. As this weekend's NBA All-Star game showcased, it's best to be prudent when it comes to the markets. Even though certain trades might seem like a slam dunk, your portfolio can still end up in the loser's circle by trying to get too fancy.