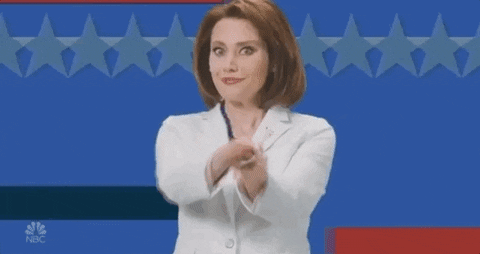 Now that February is here, there's all kinds of buzz surrounding the entertainment industry awards shows like the Grammy's and the Oscars. For Canadian discount brokerages, this month also marks an important awards window with long anticipated online brokerage rankings getting published.
In this edition of the Roundup, we take an in-depth look at the latest Canadian online brokerage rankings from the Globe and Mail's Rob Carrick. Of course, that wasn't the only big news to drop this past week, as the last bank-owned online brokerage standard commission fee above $10 finally capitulated to join the sub-$10 party. As always, we've also got some interesting DIY investor chatter to share to round things out for the week.
Who is Canada's Best Online Brokerage? Hint: It's a Tie
It's incredible how fast time flies. This past week Rob Carrick from the Globe and Mail, published the  20th edition of his popular online brokerage rankings (this is the longest running evaluation of Canadian online brokerages) that delivered its signature mix of insight, evaluation and a dash of sass to report the state of the Canadian online brokerage marketplace in 2018.
As arguably the most popular online brokerage ranking in Canada, there has been a lot that has changed in the industry since this ranking first launched two decades ago. Having witnessed and reported on it all, it is especially interesting to see what Carrick homed in on for this year's rankings.
Canada's online brokerages were analyzed and evaluated on the following categories:
Client experience
Cost
Investing experience
Tools
Website
In keeping with the more recent format, letter grades were assigned to brokerages (as opposed to numerical scores) and there was a mix of objective and subjective elements to the scoring. This year, there was also one less online brokerage on the list, as Credential Direct merged with Qtrade Investor, which resulted in 12 Canadian online brokerages being measured.
Of course, the first question everyone asks of the rankings is: who won best online brokerage? Interestingly, for 2018 it wasn't just one firm that took home the prize as Canada's top online brokerage. This year both Virtual Brokers and TD Direct Investing shared the top prize displacing last year's winner Qtrade Investor from the winner's circle.
While TD Direct Investing and Virtual Brokers couldn't be more different in their size, scope of services and recognizability with investors, they nonetheless both took home top marks for their efforts in catering to the mainstream investor in 2018.
Comparing scores this year to last, it is interesting to note that a significant portion of the brokerage pool made strides to improve their overall appeal to mainstream investors. In fact, in the latest online brokerage rankings, there were five online brokerages who scored A- or better compared to only one last year (Qtrade Investor). This bodes well for DIY investors who now have a strong pool of firms to choose from when it comes to selecting an online brokerage.
Firms who improved slightly were National Bank Direct Brokerage (C+ to B-), Questrade (B+ to A-) and Scotia iTRADE (B+ to A-). By comparison, both TD Direct Investing and Virtual Brokers improved by a whole letter grade going from B to A, albeit because of different features and improvements.
There were four firms that remained unchanged year over year: Interactive Brokers (B+), BMO InvestorLine (B), RBC Direct Investing (B) and CIBC Investor's Edge (C).F
Finally, three firms did slightly worse than last year, including Qtrade Investor (A to A-), HSBC InvestDirect (C to C-) and Desjardins Online Brokerage (C to C-). It is worFFth noting that the drop in scores is likely more because of improvements at other online brokerages rather than something that these brokerages did i.e. the rest of the field just did better.
Of course, it helps that the detailed comparisons of features were also published so that we can more closely examine where some of the variation between last year and this year appeared. One of the first differences that jumps out is the foreign exchange conversion fees. While Interactive Brokers Canada remains first in terms of having the lowest fees for forex conversions (USD to CAD), Questrade slipped from 2nd to 12th. Interestingly, Qtrade Investor moved from 6th to 2nd and National Bank Direct Brokerage from 8th to 3rd. This volatility in currency exchange fees is an interesting observation however what hasn't changed is the extent to which Interactive Brokers is ahead of other online brokerages in terms of this fee category.
Although not as drastic as forex fees, another category that had some interesting shifts compared to last year was the website experience. One of the most notable improvements from the last set of rankings was Virtual Brokers. In 2017 they scored 2.5 (out of 5) but moved up to 4.5, on par with Questrade and behind TD Direct Investing who maintained their 5 out of 5 score. Interestingly, there were a number of scores that declined – even in spite of changes made to their websites over the time between the previous rankings and the latest one. National Bank Direct Brokerage's website experience score stands out with a score of 1 in spite of a website overhaul that took place in November 2018. Their previous site scored 2 (out of 5) so the drop is a particularly tough break.
As a group, it was also interesting to see how bank-owned brokerages fared. TD Direct Investing (5) and Scotia iTRADE (4) had the strongest website experience scores however their peers didn't do nearly as well. In fact, the average score of remaining big five bank-owned online brokerages was 1.8, an indication that, according to Rob Carrick, there is still considerable room to improve.
When it comes to determining which online brokerage is best, it is always important to understand exactly how that title is defined.
The 2018 Globe and Mail online brokerage rankings are now in their 20th year and arguably Rob Carrick has one of the best perspectives and context on how the industry has evolved over the time he has been covering it. Even so, it is important for anyone shopping for an online brokerage to note that these are primarily his opinions of what brokerages are doing well (or not). One of the most helpful components aside from the rankings themselves is actually the comparison details which accompany the rankings and provide additional information on features each online brokerage offers.
What is also interesting about this year's rankings is that they are open only to subscribers of the Globe and Mail.
By putting this highly coveted ranking behind a paywall, there are already 'gripes' from online readers who have come to expect this information to be available freely. Of course, the internet being the internet, the popularity of this content means it already has surfaced almost in its entirety on a forum thread for DIY investors.
Why this matters is because unless these rankings are made more publicly available, they will be restricted to the readers of the Globe and Mail (and savvy, forum dwelling investors), which in turn erodes the reach and impact of the ratings. Although this is not the first time this content has been put behind a subscriber paywall, it will no doubt challenge investors to wonder whether they really want to subscribe to the Globe and Mail just to access these rankings. For frugal, tech savvy DIY investors, that's going to be a tough sell.
Scotia iTRADE Quietly Lowers Standard Commission Prices
If a commission price drops but nobody is paying attention, is anybody going to save? Despite what is an important development in the Canadian online brokerage space, there has been almost zero chatter, buzz or activity online related to the drop in standard commission pricing at Scotia iTRADE last week.
The standard commission price at Scotia iTRADE is now $9.99 per trade, down from the $24.99+ which it has managed to maintain since the wave of commission price drops kicked off by RBC Direct Investing back in February 2014 (for those keeping score, that's five years ago).
The decision to remain defiant on dropping commissions for so long, however, has appeared to have taken its toll on the most vocal digital users – young investors. By effectively pricing out this group from adopting and potentially evangelizing this online brokerage, Scotia iTRADE is now forced to play catch up.
The issue, however, runs deeper than that. Scotia iTRADE's $24.99 commissions routinely earned the ire of some DIY investors on Twitter, which means that there is also a lot of negative earned media that iTRADE has to overcome on top of trying to tell their story to DIY investors in a very crowded market.
@Scotia_iTRADE  Why are you guys the most expensive for trading $24.99 a trade, Think I will start looking elsewhere.

— Chris. S, Ont,Canada (@Chritters1) January 31, 2019
In fact, it was an interesting decision to drop commission prices to almost exactly the levels other bank-owned brokerages are currently offering and not use this opportunity to introduce a lower standard commission price.
Given the absence of excitement about this move in the DIY investor space (and even nothing on the iTRADE website itself), it is clear that Scotia iTRADE is going to now have to throw some significant marketing dollars to inform investors that standard commission prices have dropped to what everybody else is already offering (and others are offering even lower pricing).
And, they'll have to do it at a time when their bank-owned brokerage peers and independent competitors are heavily advertising as well. So, unless they can generate some positive buzz, getting the word out and getting people excited are not going to be cheap.
About time..

— Sultan Kabani (@SultanKabani) February 8, 2019
Suffice to say, Scotia iTRADE lowering standard commission pricing is a positive development for DIY investors. A major bank-owned brokerage with a strong platform, commission-free ETFs and (now) competitive pricing means that fellow bank-owned brokerages will be working a little harder to attract clients with less than the $50,000 in assets that the standard commission rates impacted.
The big hurdle for Scotia iTRADE now will be overcoming the years of negative press and doing something bigger than a giant Lego banana that will make DIY investors pay attention (in a good way).
Discount Brokerage Tweets of the Week
Discount Brokerage Tweets – Curated tweets by SparxTrading
From the Forums
Chatter on the Rankings
Readers of the investor forums weighed in on the latest online brokerage rankings from the Globe and Mail. See what users had to say about the winners and other brokerages in this post from RedFlagDeals.
Sorry to Bug You
With any big technology roll out, there are bound to be a few hiccups. When it comes to handling peoples' investments, however, the chatter around the rollout of Wealthsimple Trade reveals some simultaneously fascinating and frightful scenarios of glitches being detected. Check out this reddit thread to see what DIY investors encountered with their shiny new accounts.
Into the Close
It's time to roll the credits on another edition of the roundup. The week ahead should be interesting as marketing departments from award winning online brokerages will find clever ways to showcase their accomplishments as investors head into the last few weeks before the RSP contribution deadline. Also coming up this week is Valentine's Day, which is timely given that investors have been showing the market lots of love to start of 2019 – which may (or may not) change with all of the big earnings announcements also poised to be published this week too. As any seasoned trader knows, however, it's best not to get emotional over (or fall in love with) any stock, no matter how attractive it might seem. Have a great week!