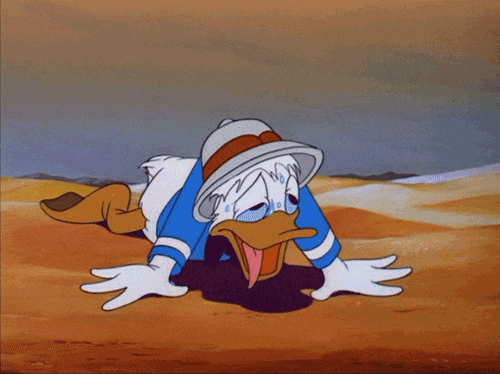 There's no mistaking it, summer is here (for most of Canada) and it's a scorcher. Of course, for Canada's discount brokerages, it's not just the heat that's causing them to sweat, it's also the hurried pace they're moving at to position for what's shaping up to be a very busy fall season.
In this edition of the roundup, we kick things off with a recap of a hot topic for DIY investors – promotions at Canada's discount brokerages. From there, we do a lightning round of interesting stories for DIY investors that crossed our radar during this shortened week. To keep things moving, we'll close out with tweets of the week as well as interesting forum posts.
Summer Deals
With vacations, nicer weather and no looming deadlines for taxes, there aren't a whole lot of reasons to be thinking about your online investing account. As such, summer is an interesting time for online brokerages to test or launch promotional offers. And, this month didn't disappoint.
The July crop of discount brokerage deals and promotions are now live and even though the beginning of the month technically started off slowly because of the long weekend, this month is filled with brokerages making interesting moves.
Heading into this month, as we mentioned in a previous roundup, Scotia iTRADE took a measured step back into the deals pool by offering up a cash back promotion targeted at existing clients only.
It was interesting for a number of reasons, most notably because they are a bank-owned online brokerage, they launched an aggressive cash back offer and this offer was extended only to existing clients.
From a strategy perspective it is noteworthy because it seeks to incentivize individuals who have bought into Scotia iTRADE already (i.e. existing customers) and who are presumably happy with them to deepen their relationship. So, rather than spend resources on trying to win over new customers, Scotia iTRADE appears to be dedicating those marketing dollars towards preventing existing customers from considering their competitors.
Another bank-owned online brokerage also made some moves of its own early on in July. BMO InvestorLine launched their newest offer – a tiered cash back incentive that provides rewards of up to $1,000. While there was technically a brief lag between the expiry of BMO InvestorLine's previous offer (which expired on June 30th) and the launch of the new offer (on July 3rd), for DIY investors, it was likely worth the wait.
Cash back promotions are generally preferred by DIY investors, so at this moment, the online brokerage offers available to the general public are with either BMO InvestorLine or Questrade. And, in comparing the two, they are reasonably close in value.
Which offer has the 'edge' comes down to a couple of factors. For instance, whether or not an individual can get a referral bonus of $50 from BMO InvestorLine tips the scales in BMO InvestorLine's favour. Additionally, the offer from BMO InvestorLine is open to existing clients who bring in additional assets to an existing account whereas the offer from Questrade is for new clients only. Finally, depending on the assets being brought over, either Questrade stands out or BMO InvestorLine does.
What it all boils down to for DIY investors hunting for a new online brokerage account is that there are still interesting offers to consider – especially during the summer months. And, even though the National Bank Direct Brokerage commission-free trading offer has expired at the time of writing this roundup, there are still alternative offers available and there's a good chance that promotions activities will offer some more summer hits before the season is out – so definitely stay tuned.
Lightning Roundup
Even though it was a 'short week' there were still a number of developments in the DIY investor and online brokerage space that are worth mentioning. While we don't dive into these too deeply, it's great to see that this space continues to be highly dynamic.
National Bank Direct Brokerage & Horizons Announce Biggest Winner Contest
Even though it was a competition based on fantasy money, one lucky contestant in the Horizons ETFs Biggest Winner competition walked away $7,500 richer. Joel Couture from Levis Quebec managed to take top prize in the competition by finishing with a 16.26% return after six weeks, handily beating the second prize winner who netted $2,500 for finishing with a return of 11.31%. Interestingly, some stats from the competition that the volatility oriented ETFs HOU and HOD (the 2x oil bull and bear ETFs respectively) were among the most popular as was the marijuana ETF, HMMJ. For more information on the contest including the full list of winners and commentary by NBDB, click here.
Senior Unfriendly
An article published in the Globe and Mail by personal finance columnist Rob Carrick highlights an interesting issue that is certain to draw more attention to the way in which DIY investors can be stuck paying more for their portfolios simply because they are older.
At the heart of the matter is that some Canadian discount brokerages don't have USD registered accounts for RRIFs, which RRSPs must be converted to. While Carrick goes on to cite some intriguing work arounds, the fact remains that brokerages that can make the process much more smoothly will stand out more than those who can't.
Some Whispers
TD Direct Investing was being whispered about in a few places online this week. Suffice to say we're printing here because we find it interesting.
First, there was the mention of TD Direct Investing getting new features that older clientele would appreciate, namely in Rob Carrick's article cited above. Specifically, Carrick stated that TD Direct Investing is actively working on bringing U.S. Dollar RRIFs into reality in late 2018.
TD Diect Investing journaling of trades via webbroker
Another interesting feature to cross our radar was described in a reddit post in which an individual relayed what the TD agent said to them about journaling trades, and that WebBroker would be getting that feature.
Discount Brokerage Tweets of the Week
Discount
Brokerage Tweets – Curated tweets by SparxTrading
From the Forums
Small Potatoes
Sound money management is something that needs to happen with any portfolio size. This post, from reddit's Personal Finance Canada section, offered a number of really interesting perspectives for someone looking to beat the administration fees on an account balance of $1,000.
It Ain't Easy Being Green
There was lots of chatter this week from forum participants about both TD Direct Investing and Questrade. Among the debate topics was choosing one or the other for a TFSA. Check out this forum post for more details.
Into the Close
Regardless of what you happened to be celebrating this week, for many soccer fans, there is still a lot more celebration on the horizon. It's a big week in markets next week with interest rate announcements coming out however if you really want to see interest in action, check out any of the sports bars or restaurants where the soccer games are playing. Stay cool and hydrated out there and have a ball this weekend!
Neymar summed up in a GIF 😂 #BRAMEX #WorldCup pic.twitter.com/zF4mNRQu8n

— World Cup Goals (@FIFAWCGoals) July 2, 2018