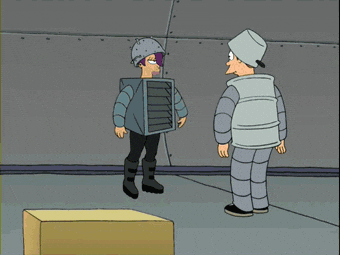 There might be no more teachers or no more books, but just because summer's here, doesn't mean that lots can't be learned. In fact, it appears that several online brokerages are banking on the fact that investor education may not be coming from books (or teachers) for much longer.
In this edition of the roundup, we take a look at a slow-moving development that has finally reached an interesting juncture – the end of the in-person seminar for investor education. Find out which bank-owned online brokerage is driving the digital bus. Next, we cover the slow and steady plan for global supremacy in the online brokerage space by one ambitious online broker. As always we've got a great selection of DIY investor chatter from the tweets and forums for the past week.
Investor Education Goes Digital
For online traders and investors, especially the DIY kind, there's always something new to learn when it comes to trading and markets. What has been fascinating to watch over the past several years is how 'investor education' has evolved at Canadian online brokerages.
Normally, the Weekly Roundup profiles things that are event-driven, however when it comes to investor education from Canadian online brokerages, the story here is that there has been a slow but noticeable shift away from in person education events to 'on demand' and digital content to cater to investors' needs.
What piqued our interest in revisiting this topic, was TD Direct Investing's transition away from their previous seminar website towards their new webinar focused one. Specifically, when trying to access TD Direct Investing's old seminar and webinar site: http://tddirectinvestingseminars.com/ we were repointed to the Investor Education section of the TD Direct Investing website.
Yes, gone is the map of Canada that displayed the number of seminars in different regions around the country and in its place, there is a selection of video content, as well as FAQs, investor terminology and tools and resources.
For those looking to stay sharp or learn about different investing topics, fear not, there is an extensive collection of about 115 webinars available. With so many webinars available, TD has taken an interesting approach to the webinars page by creating filtering and search capabilities and categories of videos are accessible via a 'hamburger' menu icon.
The list of webinar categories include:
Upcoming & Recent Events
Most Popular
All Webinars
Getting Started
WebBroker
Advanced Dashboard
Thinkorswim
Mobile Trading
Account Types
Investment types
Portfolio Management
Researching Your Next Trade
Chart Tools
Options Trading
ETFs
BNN Money Talk Aftershow
Another interesting feature of these webinars is that many of them are available to Mandarin and Cantonese speakers – something that none of the other Canadian online brokerages' investor education tools have managed to do.
In fact, in comparing the webinar and recorded investor education video sections of other Canadian online brokerages offering investor education webinars, really the only competitors are Scotia iTRADE, National Bank Direct Brokerage and Desjardins Online Brokerage. Of those, it is only Scotia iTRADE which has taken a highly structured approach with their 'Knowledge Navigator.' Even then, the webinar archive for Scotia iTRADE, which is available on YouTube, 66 videos long and not segmented out as extensively as TD Direct Investing has done it.
Of course, we couldn't talk about TD Direct Investing and digital content without mentioning the Money Talk site, which is by far one of the most comprehensive approaches to finance media published by any Canadian financial services provider – event to the point where it rivals a news channel for in-depth topic coverage.
Why this matters to DIY investing in Canada is because strategically, financial news content (especially video) in Canada is hard to come by – BNN and Bloomberg were once competitors but then joined forces in order to sustainably compete in the Canadian space. On a relative basis, TD's digital content strategy and implementation is very far ahead of their peers, including and especially in the online brokerage segment, which means TD can keep themselves top of mind to a lot of curious consumers.
DIY investors looking for free, insightful content that on demand and frequently updated can (and might inevitably) turn to TD (and TD Direct Investing) to stay current on market news or to get a pretty decent handle on key topics.
For both the evergreen topics of investing basics and strategies, to the event-driven market moving information, TD (and by extension TD Direct Investing) has successfully made the transition from being a powerhouse in investor education seminars to being dominant in digital content – including educational webinars.
Clearly, TD's digital content teams are putting on a master class of their own when it comes to content production and it will be genuinely interesting to see how or if other online brokerages can step up to the content challenge.
All Roads Lead to Interactive Brokers
Whether it's Game of Thrones or Risk, global domination is not a game for the faint of heart. What does that have to do with online investing? Well, interestingly enough, it appears to be the (very) long term vision of Interactive Brokers – specifically of founder and CEO, Thomas Peterffy.
Interactive brokers held their Q2 2018 earnings conference call this week to walk investors through the strong performance of the company and to provide context and 'colour' to the direction of the business. Without spending too much time on numbers, perhaps some of the most pertinent are the record high number of customer accounts – up 27% in a year to 542,000.
While the growth streak continues at Interactive Brokers, the part of the conference call that piqued our interest was the following statement made by Thomas Peterffy in which he stated:
"Our introducing broker segment continues to benefit from two major trends, the increasing regulatory burden worldwide and the growth of the new investor class in developing countries. First, in developed and developing markets around the world there are thousands of brokerage firms, some just being newly formed. For a new firm it is almost impossible in terms of time, knowledge, and money to create the compliance processes and technology needed to be in business. For an existing firm new, more onerous regulations constantly come up so an existing broker must either increase its personnel and regulatory cost significantly to comply or come to us. In both cases the brokers optimal choice is to outsource their account opening, order routing, and back office functions to us. That means our platform will be used for the introducing brokers trading, clearing, and custody so what the brokers customers see is a front end with the brokers logo."
This is a significant position to take for several reasons.
First, especially within a smaller marketplace like Canada, the odds of a new online brokerage setting up shop to seriously compete with existing players is low. In order for that to be true, there would likely have to be some kind of hybrid (which we've seen unfold already) with a larger financial services firm essentially providing resources to an online brokerage to compete against a larger firm.
Alternatively, if there were to be a 'new' brokerage, in all likelihood, the new brokerage would take care of the customer service while Interactive Brokers would take care of the trade execution. In other words, Interactive Brokers still benefits. Thus, the current Canadian online brokerages are essentially playing a game of chicken with one another to see who may flinch on pricing. What they may not fully realize, however, is that Interactive Brokers has already got pricing in their favour and may come to play a role in the Canadian investing space the way that robo-advisors may start to play an increasingly prominent role in reducing the operating costs for wealth management firms. The key will clearly be technological supremacy which is integral to keeping operating costs low.
Another statement that should concern existing online brokerages (which was also made by Peterffy) is that Interactive Brokers isn't just going to stay in the 'online trading' space. They've been steadily widening the scope of their financial services business to include integrated cash management, introduction of a mastercard, bill payment functionality and very soon, payroll direct deposits. According to Peterffy, "This means our customers will have less and less reason to leave our platform to transact any of their financial business."
Of course, other online brokerages and financial service providers are not going to gingerly stand by, however Interactive Brokers has been living lean for a long time and continue to operate with remarkable efficiency by relying extensively on automation.
With far too many Canadian online brokerages, including several bank-owned online brokerages, still sorting out how to transition to online account opening or have stable, feature-rich, trading platforms, the Canadian space seems particularly fertile ground for disruption. Because of the size of the Canadian market, innovation in the online brokerage segment is slower however it's clear that Interactive Brokers' global ambitions and our proximity to the US market, might disruption might happen sooner than anyone had planned for.
Discount Brokerage Tweets of the Week
Discount
Brokerage Tweets – Curated tweets by SparxTrading
From the Forums
Looking at the Fine Print
Terms and conditions can contain some pretty extraordinary stuff. When it comes to online brokerages, however, one DIY investor, in this reddit post, felt the Questrade terms and conditions attached to the "online security guarantee" were worthy of a second opinion. Find out what the community had to say.
Cents and Sensibility
Having a bank-owned online brokerage account holds a great deal of appeal with online investors. One investor who was somewhat on the fence about going the online brokerage route, asked what fellow DIY investors in the reddit forums, thought about the benefits of a bank-owned brokerage.
Into the Close
That brings another week to a close. For Raptors fans, the word trade has a particularly strong sting to it, however just as in basketball, the markets thrive on trade – so let's hope the Raptors made the right move. Wherever this weekend takes you (even it if is to San Antonio), have a great weekend!!