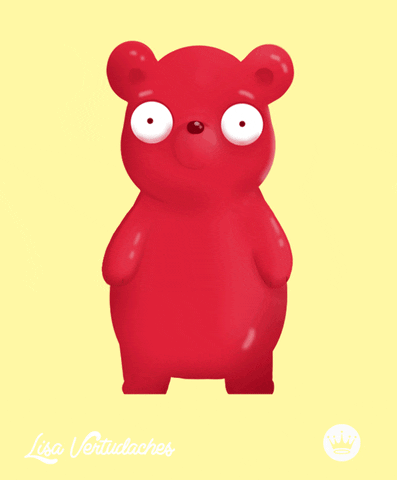 Welcome to April 2018, where the invisible hand has taken to typing away tweets to move markets. The power of digital platforms and the importance of making deals coincidentally happen to be two important themes that Canadian online brokerages are also picking up on, although in a far less blustery manner.
In this edition of the roundup, we take a look at the bullish indicators to come out of the latest online brokerage promotions numbers. From there, we take a deep dive into one bank-owned brokerage's timely refresh of a website which could be a savvy move to attract active investors seeking to participate in market volatility. And, speaking of volatility, there were some very intriguing tweets from DIY investors about what's happening in the discount brokerage space as well as some great posts on the investor forums.
Deals Update
Despite the turmoil and uncertainty in the stock market, the Canadian discount brokerage deal offers continue to look bullish for DIY investors.
The latest snapshot of deals for new online investing accounts is now live and this month's action saw two online brokerages extend offers that were set to expire at the end of March as well as the release of a rare cash back and commission-free trade offer.
Starting first with the extensions, HSBC InvestDirect and Desjardins Online Brokerage both pushed the deadline for their offers out to April 30th and May 31st respectively. What is especially interesting about the HSBC InvestDirect renewal is that it is a cash back offer and now one of only two cash-back offers (the other is from BMO InvestorLine) that DIY investors can choose from that is not part of a refer-a-friend program. Given the attention DIY investor deal hunters place on cash back offers, the absence of competition in this offer segment works out well for both bank-owned online brokers.
The other bullish indicator was the latest offer from BMO InvestorLine, which went live shortly after the roll out of their new front-end website. This latest offer is a rare cash back AND commission-free equity trade promotion that combines a tiered cash bonus and up to 20 commission-free equity trades, which are good for up to two months.  Conveniently, this kind of offer doesn't force users to choose between either a cash bonus or commission free trade, which is nice, and the cash offer itself is fairly competitive alongside the current cash offers. Also interesting to observe was the minimum deposit amount to qualify for the promotion is $50,000, which is lower than the typical threshold of $100K+.
Once again, it appears that transfer fee promotions have stepped back into the lead as the most common offer available at just about every Canadian online brokerage. As we noted last month, Qtrade Investor now sits atop this list since they lowered their deposit threshold to $15,000 from the common watermark of $25,000. It will be interesting to see which online brokerage decides to match this offer – especially Credential Direct and/or Desjardins Online Brokerage as they move through the process of merging together with Qtrade Investor.
The only deal that didn't make it through to the end of March was the discounted trading commission offer from Virtual Brokers. Not known for staying on the promotions sidelines for too long, Virtual Brokers may already be cooking something up for the not too distant future.
In fact, we'll be watching to see what unfolds in April. As stock market turmoil heats up, online brokerages may have to turn to some very creative offers and incentives to encourage investors to open an online investing account rather than sitting out the Twitter storm and market volatility.
BMO InvestorLine Rolls Out New Website
The reality for brands to be online today requires staying fresh to stay interesting. For financial service providers, this presents a unique challenge.
On the one hand, financial services rely heavily on conveying trust, reliability and consistency and as a result, keeping changes to a minimum. On the other, considerations such as user experience and design elements are being considered as metrics of trust now more than ever before in the organization and delivery of online brokerage websites.
It is against this backdrop, as well as an ongoing evolution in digital strategy, that BMO InvestorLine's recent website refresh highlights some important trends in design and communicates some key stakeholders BMO InvestorLine is looking to reach.
Although there is lots to dive into, three of the most interesting components of the website refresh fit neatly into the following categories: personas, perks and platforms.
Fair warning, talking about website design might seem overly technical, but when competition between providers is so close, this refresh serves as an example that small changes can make a big difference in how easily users find information and how useful it is when they find it.
Personas
One of the more noticeable changes on the new BMO InvestorLine website is the space dedicated to investor 'personas' – or depictions of typical kinds investors. While personas are not new, it is interesting to see the variation in how they're used. In a refresh that Credential Direct undertook last year, for example, personas were an important part of how the content on the website connected more meaningfully with website visitors.
With BMO InvestorLine's new layout, these personas feature prominently and use an interesting combination of pictures of individuals as well as text to explain the features/benefits of the category of investor each persona is meant to represent. For example, in terms of writing style, the language used more directly addresses the reader or an approximation of the reader's investing experience level (e.g. 'you've got the basics and now want more insights…"). It is a subtle thing but as mentioned earlier, it also helps to connect a little more directly with a reader.
Another interesting visual element is how DIY investors are portrayed.
Historically, investors have typically been portrayed as older men, however the choices of imagery selected here clearly communicate that DIY investors are more diverse. This trend towards greater diversity and inclusivity is not unique to BMO InvestorLine but reflective of a larger trend in financial services providers doing a more effective job of representing the diverse nature of the Canadian population.
Further, the pictures chosen are of individuals staring into the camera and smiling – not reading a screen or doing some other stereotypical "investing" activity. This was an interesting and powerful choice as it psychologically connects viewers with the person in the image, and communicates safety and satisfaction (as opposed to communicating, "this is what investors look like when they're investing").
Perks
Another interesting angle on the new page is how promotional offers as well as "perks" are featured.
BMO InvestorLine is one of a handful of Canadian online brokerages that consistently puts forward promotional offers (see below for more on the new InvestorLine promotion) throughout the year, so promotions are an important part of the brand offering.
Also intriguing was the positioning of added features as "perks". This is somewhat rare as other online brokerages generally don't refer to the features associated with either increased trading activity or larger account sizes as perks (or if they do, it's certainly more muted), but labeling these features in this way enhances the feeling of receiving a bonus. It may be a small change but it is an important one as it makes the idea of getting something seem a bit more special. And, after all, who doesn't like 'perks'?
Platforms
A third interesting feature on the new BMO InvestorLine website is the increased prominence of their active trading platform, BMO Market Pro.
This trading platform offers an enhanced trading experience with charting tools, alerts, streaming data, order entry and watchlists. Active traders might be interested to know that the bar to qualify for access to Market Pro is 30 trades per quarter or at least $250,000 in assets with BMO InvestorLine. Interestingly, while the threshold to qualify for this advanced platform (30 trades per quarter) is standard at peer bank-owned brokerages, BMO Market Pro also includes level 2 streaming quotes for TSX-Venture-listed stocks. This data stream generally costs extra (between $25 to $50/mo) on active/advanced platforms (e.g. Scotia iTRADE and TD Direct Investing charge for this) so having it included is a plus for active investors interested in trading small cap stocks.
The competition between online brokerages extends beyond just pricing and features. As the latest refresh from BMO InvestorLine's website shows, it also is now in the digital experience arena. Ultimately for the site to be a step forward, it needs to improve how quickly individuals locate the information online that they are looking for.
When looking at the 'big picture', the new website shows an interesting shift toward highlighting the 'platform' and 'tools' offered by InvestorLine, as well as feature-rich offerings like the Market Pro platform and 5-star program. Is it a coincidence that with the market volatility picking up, the messaging is turning more to trading rather than buy-and-hold? Perhaps. But for BMO InvestorLine, it's certainly good timing to be broadcasting their active trader features.
For DIY investors comparing online brokerages, the key takeaways from this website refresh are that BMO InvestorLine is not standing still when it comes to staying current with online experiences – a metric that is increasingly becoming the standard by which brokerages are going to be judged on. Also, there appears to be a greater emphasis on letting the active traders out there know that BMO InvestorLine has a feature set that they might find worthy of a test-drive.
Discount Brokerage Tweets of the Week
There were a number of interesting tweets from DIY investors this week. Among the items people were talking about (beyond technical difficulties) were revisions to terms of service, new features with yahoo and money disappearing from an account (not from trading). Mentioned this week were BMO InvestorLine, Questrade, RBC Direct Investing, Scotia iTRADE, and TD Direct Investing.
Discount
Brokerage Tweets – Curated tweets by angeloAtSparx
From the Forums
Insight-er Trading
Every so often when an online investor turns to the internet for help, there's a great resource that emerges. In this post from the reddit Personal Finance Canada thread, one user was experiencing some frustration getting an RDSP setup properly. Fortunately, there was a happy ending and an incredibly thoughtful post that helped walk through the experience of setting up a self-directed RDSP at TD Direct Investing.
Ticked Tax
When it comes to getting documents ready for tax filing, nothing gets DIY investors agitated like delays in receiving tax forms. In this post, from reddit's Personal Finance Canada thread, we spotted a few users waiting for Questrade forms to filter in.
Into the Close
That's a wrap for this week. While the traders playing volatility had a fun week, there were lots of moments that made it feel like Friday could come fast enough. Of course, there's probably a soundtrack on Spotify available for those traders out there trying to get out in front of the hot mess that is the news cycle. Wherever the weekend takes you, hopefully it is filled with better news than what's trending online! In the meantime, here's a little something to end the week on a fun note.