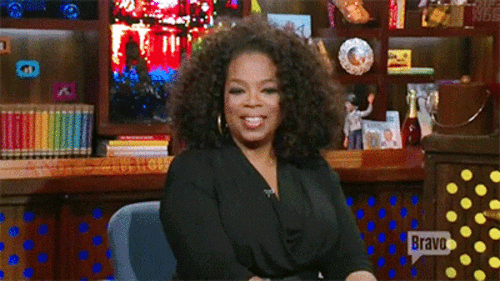 With US markets continuing to push into record territory, everyone appears to revising estimates upwards in terms of where things go from here. Heck, even the folks at Vanity Fair magazine seem to be caught up in the frenzy and were adding digits (and limbs) to superstars. Speaking of new highs and big deals, Canadian discount brokerages are definitely dialed into both, making things very exciting for DIY investors.
In this week's roundup, we continue coverage of the latest developments on the deals and promotions front with yet another bank-owned online brokerage stepping into the deals melee. From there, we cover one bank's winning recipe to connect with investors on social media and then look at how one very innovative US online brokerage just changed the game yet again by offering up cryptocurrency trading.
Deals Continue to Roll In
Even as January draws to a close, it appears that deals from Canadian online brokerages are still coming to market. This week, National Bank Direct Brokerage launched a new offer for commission-free trades and took the deal count to 31, with the most popular category of offers now solidly in the cash back or commission-free trade camp.
With so many offers already in the mix, it was interesting to see how NBDB approaches positioning an offer for DIY investors.
The first interesting observation is the long shelf life of the free trades. Unlike many of the free trade promotions, the commission-free trades are good for up to one year from the time the account opened which means that there is no pressure or hurry to use up the trades.
Another interesting angle to this offer is its accessibility. Unlike some of NBDB's bank-owned competitors, the deposit tiers to qualify for this offer are relatively low. The first deposit tier is $10,000 (which offers 10 free trades) and the top tier is $20,000 (which offers 25 free trades), which is considerably lower than the other bank-owned online brokerages.
Finally, now that National Bank Direct Brokerage has put a promotion forward, the only major bank-owned online brokerage in Canada not advertising a promotional offer is RBC Direct Investing.
2018 it is an interesting time for Canadian online brokerages. Not only is the January through March window the busiest period (arguably) for Canadian online brokerages, this year in particular stands out as "unprecedented" according to a number of bank-owned online brokerages in terms of investor interest and volume.
For DIY investors, the news is great. There are now over 30 offers with a strong selection of cash back and commission-free trade deals to choose from. In fact, with so many offers, now is arguably the best time for a DIY investor to an online investing account as there is a good chance to benefit from one (or more) of these enticing offers.
Talking About #Investing
This past week BMO SmartFolio took to social media as part of a Twitter chat on investing and personal finance organized by BMO and co-hosted with blogger/writer Lena Almeida (@Listen2Lena).
In what appears to be a successful recipe for engaging with Canadian investors online, BMO stuck to a structure it used in September 2017 (for BMO InvestorLine) and in June 2017 (for BMO SmartFolio) for its most recent online chat. As with previous Twitter chats, this inaugural chat of 2018 took place over the span of an hour and featured five main questions about investing and personal finance. To help provide incentive for participation there was also a draw for gift cards (a total of $600) to individuals who responded to the questions posed during the session. Of course, as an added bonus to this format, now that Twitter users have 280 characters to write a response, it was also much easier to share important details in one message.
The angle that this most recent chat took was to challenge audience members to debunk some myths or misconceptions about investing by choosing whether statements/questions were 'fact or fiction'.  Here were the statements that were posed to audience members this year along with data on the number of replies, retweets and likes for each:
| | | | |
| --- | --- | --- | --- |
| Fact or Fiction Statement | Replies | Retweets | Likes |
| Most people find investing to be intimidating. | 120 | 37 | 51 |
| You need to be an expert to invest online like an expert. | 103 | 28 | 40 |
| You don't need to have a lot of money to invest it. | 118 | 28 | 47 |
| You've got plenty of time to invest for your goals, you don't need to think about retirement until your late 40's | 115 | 36 | 50 |
| All your investing goals should only be for yourself | 139 | 43 | 62 |
| Average | 119 | 34 | 50 |
As it happens, we also collected stats on the previous BMO SmartFolio Twitter chat held in June 2017 (see table below) and so we have an interesting comparison between the two.
| | | | |
| --- | --- | --- | --- |
| Question | Replies | Retweets | Likes |
| How comfortable are you with online investing? | 100 | 26 | 41 |
| Why did you start investing? | 105 | 36 | 43 |
| Do you feel you have to be an expert to invest online? | 106 | 32 | 39 |
| What are your investment goals for 2017? | 66 | 26 | 38 |
| Are you an online investor? How is it working out? If not, what's holding you back | 102 | 33 | 43 |
| Is online investing the way to go? What else is an #investsmart question mark for you | 106 | 38 | 43 |
| Average | 98 | 32 | 42 |
One of the most interesting observations is that on the questions themselves, the latest Twitter chat got more engagement in terms of replies and slightly more likes and retweets than did the session in June. That, however, only shows part of the story.
For added context, stats shared by BMO stated that this session generated over 9,000 tweets and almost 600,000 people were 'reached' during the #investsmart chat which reflects quite a bit of additional interaction between these main questions.
In either case, the participation was solid and indicates that investors and those considering investing, are interested in learning about personal finance online. And, considering the fleeting nature of online attention spans, keeping that many people engaged is no small feat.
In looking at the questions themselves, in this latest Twitter chat, the statement that generated quite a bit of interaction was the final one: "All your investing goals should only be for yourself." Indeed, in looking through the responses for this Twitter chat there numerous examples of interesting insights shared by attendees about their perspectives on investing.
Overall, it appears that when it comes to promoting awareness and engagement on the topic of investing online, BMO is continuing to strike the right notes with investors. The combination of interesting questions, prize money and solid hosting/moderating means that tuning into chats was a value-added experience for participants – even those that chose to sit on the sidelines.
Thanks for a productive and fun chat ☺️☺️ #InvestSmart @BMO @MastercardCA pic.twitter.com/cuwJWxjEF6

— Julia (@JuliaTorontoFan) January 25, 2018
While the recipe isn't necessarily a secret, for other Canadian robo-advisors and online brokerages, there's certainly quite a bit to learn from BMO's approach to connecting with investors (and would-be investors) online.
BMO SmartFolio Twitter Chat – January 2018

Robinhood Gearing Up For Crypto-trading
Perhaps it's a sign of the times, but it looks like the ability to trade actual cryptocurrencies bitcoin and Ethereum is now coming to US online investors.
Robinhood, the US online brokerage that offers zero-commission trading has dropped yet another zero-commission bombshell by announcing it will offer zero-commission bitcoin and Ethereum trading in the very near future.
Naturally the announcement generated a lot of buzz and, with the recent drop off in bitcoin prices, some skepticism on whether or not Robinhood is late to the party. Clearly things in the crypto world move very quickly.
Despite some Twitter shade, this is undeniably going to force the hand of other online brokerages to consider how they can offer direct trading of these instruments. Meanwhile in Canada, there are still online brokerages still wrestling with online account registration.
It will be interesting to see if any Canadian online brokerages can manage to keep pace with their US counterparts in terms of pricing and speed of innovation.
Already within the span of 2017, many US online brokerages have drastically cut their commission prices to about half the Canadian benchmark of $10 per trade and are still churning out impressive financial results. Robinhood, however, operates at zero commissions for trading and continues to gain momentum in the US.
Since so much of online investing relies on computers, it becomes difficult to defend the position that trade execution should cost what it does here in Canada especially given what the entire industry in the US is now charging. And, with the addition of cryptocurrency trading now in the mix, it seems that the future for Canadian discount brokerages has been very well telegraphed by companies in the US.
The big question now becomes whether a US online brokerage (like Robinhood) will make a move into Canada to leapfrog existing players or will Canadian online brokerages be able to innovate fast enough to defend their market share.
Discount Brokerage Tweets of the Week
If you were looking for compliments about Canadian discount brokerages this week, there's a good chance you wouldn't have found them on Twitter. Mentioned by Canadian DIY investors were BMO InvestorLine, CIBC Investor's Edge, Questrade, RBC Direct Investing, Scotia iTRADE, and TD Direct Investing.
From the Forums
Conversion Factor
How much can performing Norbert's Gambit save a DIY investor? In this post from RedFlagDeals.com's investing thread, one user with $15K to convert gets some help to figure out just how much the maneuver can save them.
Penny Wise
On the theme of counting the dollars and cents associated with investing fees, one user interested in passive investing strategies looked to the internet in this post from reddit for some guidance on choosing passive investing solutions.
Into the Close
Another week, another record market run, another wacky twist in the Trump saga. So goes the news cycle. Fortunately, there's lots of other wackiness in the news to offer up some laughs and relax over the weekend. Of course, to keep things trading-themed, enjoy the madness that ensued when Nutella in France went on sale (aka real life FOMO).
This is what a 70% discount on Nutella did to French shoppers