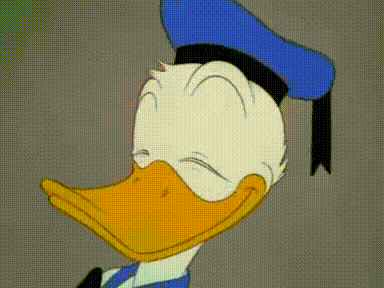 If there are two things dominating the headlines the past few weeks, it's bitcoin (or cryptocurrency) and America. While Canadian DIY investors have a chance to peek around the corner to see what online brokerages have coming in 2018, we also wanted to review what US discount brokerages were up to to see what else might be coming down the pipeline soon.
So, for this edition of the roundup, we take a look state side to note moves this past week by two US online brokerages that could help shape what new trading features could be available to Canadian DIY investors. From there, we'll provide a snapshot of the latest tweets by DIY investors about Canada's discount brokerages and we'll cap off the roundup with highlights from the forums.
Interactive Brokers Hitting its Stride
As part of our exclusive review of Canadian online brokerages in 2017, one of the biggest trends that stood out was that online brokers are locked in a technological arms race. One online brokerage in particular, however, stands out from its peers in the way in which it has built up its business by betting big on technology and automation to lower its operating costs (thereby passing along savings to clients).
Interactive Brokers, parent company to Interactive Brokers Canada, released its monthly performance metrics at the outset of December and according to the numbers, they are having an exceptionally good year. Let's have a quick look at some of the key numbers on a year over year basis:
795 thousand Daily Average Revenue Trades (DARTs): 9% higher year/year
Client equity of $121.6B: 44% higher than prior year
474 thousand client accounts: 25% higher than prior year
For greater clarity, a presentation given earlier this week at the Goldman Sachs US Financial Services Conference illustrates just how dominant Interactive Brokers has become in the US online investing market space:
Why this matters for other online brokerages – and perhaps for traditional financial service providers – is that Interactive Brokers has shown a consistent ability to make its technology work and to keep costs for traders so low that it is a natural contender for DIY investors – especially active ones. As such, their foray into traditional 'banking' services could signal the natural evolution of integrated financial services that might encroach on more than just the online investing space here in Canada.
While it's difficult to extrapolate a straight line into the future, the performance of Interactive Brokers over the past year seems to signal that years of creating a technology driven culture positions them well to compete in the modern-day footrace to become an outstanding online brokerage, especially from the trade execution side.
For Canadian DIY investors, Interactive Brokers Canada is one of two online brokerages that might offer a conduit for innovative services in the online brokerage space in America to migrate north. The other, TD Direct Investing, may look to import ideas developed by TD Ameritrade into the Canadian space.
In either case, however, Interactive Brokers has made a compelling business case for other online brokerages to invest in automation and operational efficiency, and to do so at an accelerated pace.
Interactive Brokers, as well as online brokerage Robinhood, in the US have both demonstrated commission pricing can continue to come down. Another very compelling slide from the Interactive Brokers presentation deck shows how much lower Interactive Brokers' commissions are for equity and, in particular options trading, relative to their US peers even after a significant commission price cut by the group of online brokerages earlier this year.
The bottom line for Canadian discount brokerages is to figure out how to offer their services faster and less expensively because Interactive Brokers Canada is likely to continue to attract more mainstream attention.
After the addition of RSP and TFSA accounts to Interactive Brokers Canada and the regular feedback from DIY investors to include Interactive Brokers Canada in the highly popular Globe and Mail online brokerage rankings, the combination of low pricing and popularity with DIY investors (at least the most active ones), might bode well for bringing Interactive Brokers Canada into the spotlight alongside the dozen or so other online brokerages regularly included in the review.
Interactive Brokers' latest trading metrics and recent investor presentation paint a very interesting picture of how they continue to grow market share with active DIY investors – a highly prized segment in the online brokerage market.
Whether IB can disrupt the Canadian marketplace to the same degree that they have in the US remains to be seen, however the combination of global ambition, high degree of popularity with active DIY investors and a major emphasis on technology suggests Interactive Brokers Canada may find itself in the spotlight sooner than their peers would hope.
TD Ameritrade Betting on Bitcoin
One of the most intriguing things about the capital markets is that when there are buyers, there are inevitably people motivated to figure how to sell. Case in point: bitcoin.
The beyond-meteoric rise in the digital currency this year has continued to gain international attention, and likely drawn the interest of traders everywhere to figure out whether or not this would be a worthwhile risk to take on to trade.
And, while many folks (including the founder and CEO of Interactive Brokers) have warned against enabling futures trading of bitcoin, the green light has been given and one online brokerage in the US, TD Ameritrade, appears to be the first to move into the space to enable clients to trade these instruments.
It will be interesting to follow what happens with Bitcoin and in particular the institutions that enable trading of futures of Bitcoin. The fact that online brokerages in the US are now gearing up to participate in the trading of Bitcoin derivatives is, perhaps, a signal that a new product line will be coming soon to online brokerages that have traditionally dealt in equities and options.
We're definitely keen to monitor this development starting on Sunday and naturally to see how Canadian online brokerages try to keep pace with investor interest (or fever) to participate in the cryptocurrency trading that is gripping the world.
Discount Brokerage Tweets of the Week
There was no shortage of heat coming from Twitter this past week as several Canadian online brokerages faced more than a few unhappy campers when outages and long phone line wait times drove DIY investors online to complain.  Mentioned by Canadian DIY investors were BMO InvestorLine, CIBC Investor's Edge, Questrade, RBC Direct Investing, Scotia iTRADE, TD Direct Investing and Virtual Brokers.
From the Forums
It's not easy getting green
Comparing one of Canada's largest online brokerages (TD Direct Investing) with one of social media's most popular online brokerages (Questrade) turned up some interesting posts this past week in the DIY investor forums. In this post, from reddit's Personal Finance Canada thread, one user was looking to get the most mileage on saving fees and asked for the pros and cons of choosing a passive investing strategy at each of the two 'green' online brokerages.
Party in the TFSA
While that Miley Cyrus reference is upbeat and generally capture how investors perceive TFSAs, perhaps another song – Wrecking Ball might also describe the downside of TFSA. In this post from reddit's Personal Finance Canada section, one user gets enlightened on the pluses and minuses of a TFSA when asking about a good online brokerage for TFSAs.
Into the Close
That's a wrap on this edition of the roundup. This weekend will be a tense one as all eyes will be on what happens next with cryptocurrency. Of course, for a change of pace from fantasy money, there's also fantasy football playoffs that have started. Best of luck on whichever screens you're on!