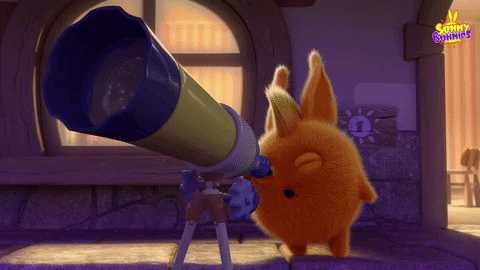 If there's one thing that stock markets can do quite well, it's to price in expectations. Judging by the rally in stock markets, including in the share prices of some online brokerages, there's optimism and some insight as to what the market thinks is going to be necessary to succeed in the coming months.
In this edition of the Roundup, we peek across the fence at the latest developments in the US online brokerage market, with a particular view on different strategies for growing in a highly competitive market. From there, we relay updates from one Canadian fintech firm looking to add zero-commission trading into its suite of services by the end of this year. Finally, we cap off the news with some fascinating feedback from self-directed investors in the forums.
Charting New Territory: US Online Brokerages Trade Their Way Higher
Stock markets aren't the only ones pushing new highs. Share prices for a couple of online brokerages in the US are also on the move upward in a scenario that appears to be more than a simple case of a "rising tide lifting all ships."
Earlier this month, Interactive Brokers reported their regularly scheduled performance metrics, and this past week, online brokerage giant Schwab also reported their latest quarterly earnings. Included in both reports are numbers around new account growth rates that we've been tracking closely to gauge what the retail online trading sentiment is like south of the border.
The latest data continues to show an interesting divergence in new account growth at these two big names. Interactive Brokers continues to grow net new accounts while the pace of new account growth at Schwab has continued to contract. Interestingly, the share price trend over the past year points to the opposite – at least until very recently.
Historically, and in "normal conditions," the growth rate of new accounts at Interactive Brokers has managed to stay positive. The exception, however, was the meme-stock mania which significantly distorted stats. After account openings reached a peak frenzy in January and February, the enthusiasm for new account opening has been waning.
As can be seen in the Interactive Brokers account growth data chart above, after bottoming out in May, Interactive Brokers has shown new account growth in the past four consecutive months. It looks like things are "back to normal" insofar as account growth is concerned.
On the other hand, account openings at Schwab show that after the peak of account openings earlier this year, the month over month decline persists. It is worth noting, however, that the magnitude of difference in the number of accounts opened between Schwab and Interactive Brokers is enormous.
Schwab has opened about 10 to 20 times the number of accounts that Interactive Brokers has over the past 9 months, which is no small feat. The combination of Ameritrade and Schwab within the online trading space has created a formidable giant against which only agility and service experience can truly outcompete.
Considering the context of the two firms, however, Interactive Brokers' growth is exceptional in that they still charge for commissions per trade (in their IBKR Pro, they do offer a commission-free version IBKR Lite) which is clearly not a deterrent for some.
The online brokerage space is incredibly competitive, especially in the US and increasingly around the globe. Earlier this month, zero-commission trading firm Tradezero filed to go public (via SPAC) and just this past week, UK-based Freetrade announced it had reached one million users. Both of these zero-commission trading brokerages have Canada on their roadmaps (and likely the US as well).
Growth in interest in trading online certainly helped propel zero-commission trading into the spotlight. However, for an online brokerage to be sustainable, the model has been shown time and again, that other financial services must be a part of what the online brokerage offers. Scale is also important.
Despite the differences between Canadian and US online investing markets, the dynamic of being able to survive and thrive as an online brokerage are remarkably similar. At the end of the day, online brokerages need to make money – and profit – to sustain themselves and aside from the active trader segment, there has to be more than just trading stocks or ETFs.
As National Bank Direct Brokerage and TD Direct Investing have both pointed out, it's those "other" relationships and financial products that offer opportunities to deepen the value self-directed clients bring to their respective firms.
Interactive Brokers and Schwab demonstrate two different approaches to monetizing the online brokerage space. In the case of Interactive Brokers, it is still able to charge for commissions because of superior technology and user experience for active traders. Conversely, Schwab is able to survive because they have the immense scale to be able to generate higher earnings with interest rates. In either case, agility or scale, the room for new entrants is tough, so creative differentiation and investment in product will be key to survival for newcomers.
The stock prices for Schwab and Interactive Brokers are signaling a brighter future than Robinhood's. That future seems to suggest that to truly succeed, an online brokerage must be fast or big. Simply being the least expensive option isn't enough.
MogoTrade Coming Soon(er)
One of the hallmarks of a great Thanksgiving is having some leftovers to dig into after the holiday is over. Cue some developments earlier this month that we didn't get a chance to report on.
This past week there was an interesting update on the commission-free trading front that will naturally add more kindling to the smoldering conversation about when "that" pricing model will gain wider adoption here in Canada.
Mogo Financial, a Canadian fintech firm, provided another update on the status of their commission-free trading service, MogoTrade, announcing that they had selected CI Investment Services to provide "operational and back office services, including clearing and settlement, custody of client funds and securities, and trade execution."
The biggest update in the press release, however, was a forecast that the launch date would be coming later this year, putting MogoTrade and the zero-commission option in the conversation for investors during peak season for online investors poking around for new online brokerage providers.
By working with an established services provider like CI Investment Services, MogoTrade is able to hit the ground running in technology, operations, and compliance required to run an online brokerage in Canada. This, in theory, should enable MogoTrade to focus on bringing on new clients and working on user experience. It is currently unclear what account types and features will be a part of the launch. And, importantly, based on the infrastructure costs associated with online trading (including all of the back office function), how MogoTrade will make money will be an important question many investors will surely be asking.
As referenced above, the connection of online trading to other financial products seems to be key to Mogo's strategy to enter into the world of self-directed investing, with a particular focus on beginner investors.
Mogo has a number of additional lending products as well as cryptocurrency trading connections that could enable it to use self-directed trading as a mechanism to cross-promote other services, a direction laid out in their recent investor presentation. This increasingly familiar playbook of cryptocurrency trading showing up beside traditional online investing in stocks and ETFs might become a sign of things to come at other online brokerages in Canada.
From the Forums
Readying to Move
When it comes to transferring away from an online brokerage, sometimes the exit can be complicated. In this reddit post, one user wants to minimize the financial hit incurred from switching brokerage away from Questrade. Find out what fellow investors provided in terms of perspective.
A Portfolio Built for Two
DIY investing isn't just about managing one's own investments, for many couples and families, additional account management comes into play. In this post, it was interesting to see how many self-directed investors are also taking on the management of their significant others' portfolios.
Into the Close
That's it for another edition of the Roundup. It was a short week; however, as we round past the halfway point in October, signals from all over point to an incredibly busy stretch to the end of December. On deck for the week ahead is yet another earnings wave, and with several new online brokerage stories forming, there'll be lots to digest. Fortunately, if Thanksgiving is any indicator, there's always a creative way to find more room for something enticing.