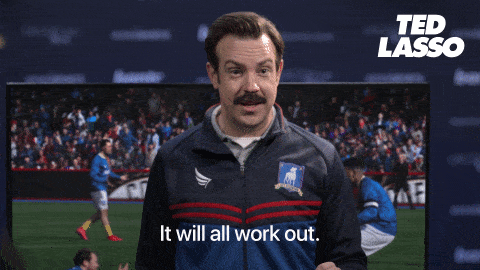 With the Canadian federal election finish line in sight, whatever the decision, there's likely to be a shakeup for self-directed investors and wealth management in general. It's a toss-up, though, on whether any candidate will get more votes than Ted Lasso at the Emmys.
In this edition of the Roundup, we kick things off with one US online brokerage that continues to gain traction by listening to clients and is poised to grow with the launch of a new feature that is the envy of other brokerages. Next, we look at one Canadian online brokerage poised for a name change and potentially much more heading into the fall. Finally, we close out with some interesting chatter from self-directed investors about US-themed topics.
Interactive Brokers Positioned for Growth
Earlier this month, Interactive Brokers reported their activity metrics for August, and though they continue to show strengthening core performance stats, one figure in particular caught our attention: continued growth in new accounts.
Given that Interactive Brokers typically targets and appeals to active traders, the continued growth in new accounts despite month/month declining volume of trades presents an interesting picture. There is clearly an appeal to individuals seeking out Interactive Brokers despite them having a paid commission structure. To be clear, Interactive Brokers also has a zero-commission option called IBKR Lite; however, the majority of their trading accounts come from their paid commission structure.
As Canadian online brokerages contemplate the shift towards zero-commission trading, there might be a clear lesson to being able to provide clients with a quality trading experience that they would be willing to pay for.
New Account Growth Momentum Continues
As the chart below clearly illustrates, new account growth at Interactive Brokers has been on a bit of an upswing after bottoming out in May.
One of the reasons that traders might be turning to Interactive Brokers is because of market volatility. When markets are volatile, it tends to attract in active traders and "fast money" seekers. While it may not be predictive of a volatile turn in the market (especially since the data was from August), there's a sense that some kind of big market downturn is nearing. Recent comments by founder of Interactive Brokers Thomas Peterffy about upcoming "compression" in the markets is also a sign that certain online brokerages are thinking about a market downturn as well.
Another factor driving new account growth could be driven by Interactive Brokers eliminating inactivity fees in July. By preventing clients from leaving, the hurdle to positively impact net new accounts is lowered. Though Canada makes up a very small portion of the Interactive Brokers business, chatter from online investors in Canada nonetheless shows that bringing over less active accounts, such as TFSAs and RRSPs, makes more sense now that those additional accounts won't incur inactivity fees. This fits with the view that accounts are continuing to be opened despite trading activity falling.
Cryptocurrency Trading a Catalyst for Customer Growth
Another catalyst for account growth at Interactive Brokers will likely come from their latest decision to launch cryptocurrency trading.
As we reported two weeks ago, the roll out was interestingly quiet. However, this past week, the PR machinery kicked off with the official announcement and appearance by Peterffy on CNBC.
The shift in messaging by Interactive Brokers regarding cryptocurrency trading has been interesting to watch. For quite some time, there was a notable skepticism about digital "currencies," however, it seems that now there is a different thesis emerging: a small but important risk associated with individuals losing faith in traditional currencies.
While a billionaire is hardly representative of the mass market, it seems that he, like the clients of advisors using Interactive Brokers, wanted direct exposure to cryptocurrencies. Despite Peterffy's deep skepticism on digital currencies, he's savvy enough to recognize that some exposure to them is now a requirement to hedge against the scenario that confidence in traditional currencies falters. Intriguingly, Peterffy admitted that he's been a holder of bitcoin in his portfolio for at least three years.
Interactive Brokers launching cryptocurrency trading is a very big deal for the online brokerage space.
While regulatory uncertainty may still prevent other brokerages from following suit right away, that Interactive Brokers figured out a way forward will expedite other brokerages wanting to seriously figure out how to deliver this as well. Robinhood already does; however, they have not yet figured out how to grow without attracting significant regulatory scrutiny. The experience in navigating regulatory hurdles, however, is something that may work in favour of larger and more established brokerages.
The source of interest in cryptocurrency has now gone beyond the "fast money" and extends to the "smart money" that is using exposure to cryptocurrency as a hedge. And, if Peterffy is an indicator of "smart money" then he has already validated the thesis on crypto.
For Canadian online brokerages looking at the US market is a little bit like peering into the future. Now that the zero-commission trading trend, which emerged in meaningful way in the US in 2019, has arrived in Canada, figuring out how to generate revenues outside of commissions on equities trading will be a priority. While the focus for revenue drivers from active traders will likely still be options trading (for those brokerages that offer them) in the near term, the convenience (and temptation) of crypto exposure and trading is on the horizon.
It will likely be some time before Wealthsimple Trade, the only online brokerage in Canada that has an associated product to trade cryptocurrency, faces competition from other online brokerages on the crypto trading front. Exactly how long, however, will be tough to tell. As was the case with National Bank Direct Brokerage launching commission-free trading, competition for online brokerage market share can come from unexpected places.
Looking at the latest stats for Interactive Brokers and the launch of cryptocurrency trading as well, we anticipate there to be continued strength in new accounts heading into the end of the year. Any kind of spike in cryptocurrency prices or volatility will. The lesson to Canadian online brokerages is clear on a few fronts. Despite what personal feelings executives may harbour about crypto, the reality is clients from entry level retail investors to sophisticated ultra-wealthy clients are looking for access to cryptocurrency. And, as Interactive Brokers has shown, listening to and delivering on what clients want is a great way to keep them.
Virtual Brokers Rebranding Moving Ahead
This past week Virtual Brokers sent out a notice to clients that they will be updating their branding…soon. It's been in the works for a while but back in May of 2020, we reported that the parent of Virtual Brokers, CI Financial, announced that they would be consolidating brands they owned (including Virtual Brokers) to a streamlined CI-containing name: CI Direct Investing. When it comes to branding, the "direct investing" label has grown in popularity, replacing terms like "discount brokerage" and "online brokerage."
Since the mention of the rebranding in 2020, advertising and marketing from Virtual Brokers has been notably quiet. Prior to their acquisition by CI Financial, Virtual Brokers was a visible presence online and especially in the Globe and Mail online brokerage rankings.
Now that a new moniker seems imminent, we expect that regaining the spotlight will also be a part of the plan.
What the CI-branded online brokerage has in store for a big splash could be interesting, especially given the timing. While traditional advertising and marketing might generate some curiosity, in a marketplace where zero-commission trading is now a reality at National Bank Direct Brokerage and Desjardins Online Brokerage and, to some extent, Wealthsimple Trade, getting noticed is going to have to come along with a hefty promotional offer and/or lower commission pricing.
In terms of timing, CI will not want to miss the opportunity to challenge other online brokerages this RSP season, the marketing ramp up to which typically starts in October and November. Already it's shaping up to be a busy season.
Earlier this year, Qtrade Direct Investing also launched a significant rebranding effort and heading into RSP season they will likely be looking to make a bolder move to advertise to Canadian investors. We noted in an interesting reference to Qtrade Direct Investing's new marketing strategy that their new agency, King Ursa, has a campaign scheduled for launch in November.
And, on the deals and promotions front, Wealthsimple Trade recently announced that they're not doubling but tripling down on their referral program, offering triple the stock rewards to encourage new accounts to sign up.
While Virtual Brokers was a well-known name to the investors and traders, CI Financial's move to rebrand under the parent entity makes a lot of sense for the long run. For their part, CI has been aggressively growing and it's clear they're not afraid to think big or punch heavy. With $320 billion dollars of assets under management and annualized revenues of $2 billion dollars, the CI brand brings with it much more financial horsepower than the Virtual Brokers brand alone ever could have.
There's also another picture emerging too, based on the strategy to globalize their brand, which could see CI setting itself up to take some of its digital and direct investing/trading capabilities further than just Canada. Their aggressive moves to acquire US wealth management firms could be setting the stage for a wider push beyond Canada, and the digital platform could set CI Financial up to challenge online brokerages there too. After all, PayPal recently reaffirmed its commitment to roll out stock trading to its clients in the US, so there are still financial services providers willing to bet on direct investing as a way to gain or keep market share.
It won't be too long before we see what the formal roll out for the new Virtual Brokers will be. Based on the recent developments across the self-directed investing space in Canada, we're betting we won't be able to miss the launch, and neither will Canadian online brokerages.
From the Forums
Taste Tested
The rumour mill keeps swirling around US-based online brokerage Tastyworks coming to Canada. In this post on reddit, find out what investors had to say about the potential arrival and the long wait.
Wealthsimple Trade USD…Coming Soon?
Also from the rumour pile, this post from reddit caught our attention regarding a highly sought-after feature from Wealthsimple Trade: USD accounts. Along with a potential update on the timeframe, the fact that the post was written by someone already transferring away from Wealthsimple was fascinating – especially in seeing what Wealthsimple is doing to get people to stay.
Into the Close
That's a wrap on another eventful week. Technically this past week did feature an official announcement from Desjardins Online Brokerage lowering their commissions to zero, so the conversation around prices dropping for self-directed investors continues. It's going to be a wild week of earnings announcements and now that the dominoes have started to fall with regards to commission pricing, it's going to be anybody's guess as to what online brokerages in Canada start doing heading into the end of the month. Hold on tight.