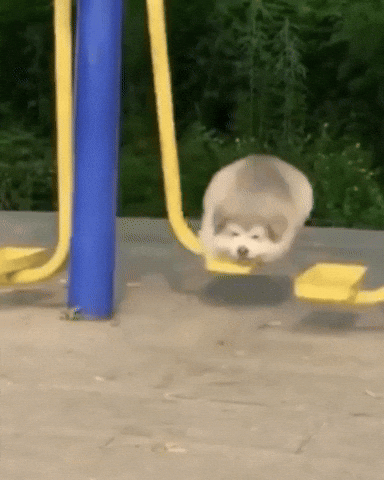 Apparently, stock markets are not sheepish about sounding like a broken record, especially when they're breaking records. Yet another week has gone by, and with it, stock markets continue to press higher, appeasing the bulls, unnerving the bears, and delighting online brokerages.
In this edition of the Weekly Roundup, we take a deep dive into the big news from the past week: a major rebrand of one of Canada's most popular online brokerages: Qtrade. Dig in to learn about the updates to the brand, and what it means for DIY investors and online brokerages in Canada. Also on the menu for this edition, interesting chatter from the investor forums.
Qtrade Charts a New Course for DIY Investors
This past week, a lot of things changed about Qtrade, one of Canada's most popular online brokerages. Specifically, they launched a major brand overhaul, which included a new logo, new colour and design schemes, and an update to their website. They also changed their name to Qtrade Direct Investing.
It's a new day at Qtrade. We have a new look, a new logo and a new brand for DIY investors. See more. https://t.co/9xsM7d9bVh #Qtrade #DIYInvesting #WriteYourOwnFuture pic.twitter.com/kT0EAEzqFO

— Qtrade (@QtradeInvest) April 15, 2021
While these substantial changes are visually apparent, there are also subtle changes that have taken place. When analyzed in conjunction with one another, these big and small changes paint a very interesting picture of the new direction for Qtrade, and potentially for the Canadian online brokerage industry as a whole.
New Logo, New Identity
Though there are over a dozen different online brokerages in Canada, they all face the same problem: standing out.
Advertising and marketing have been important tools to help online brokerages in Canada get onto the radar of investors, however, the reality for many DIY investors is that price often becomes the most important differentiator between online brokerages. Now that most online brokerages offer trading commissions at about the same price, communicating what makes an online brokerage special or unique is becoming increasingly important.
Beyond pricing, one common way to segment the Canadian online brokerage space is into "bank-owned" online brokerages and "independent" online brokerages.
Why this matters so much for Canadian online brokerages is because the same thing that is an advantage for bank-owned online brokerages, which is the affiliation with the larger parent bank brand, is also a limitation when it comes to leading change and innovation. The criteria, such as convenience or perceived security, that bank-owned online brokerages tend to have associated with them are not necessarily things that can be evolved quickly.
As a result, the larger online brokers have many more moving parts to coordinate, so change can almost by definition only happen slowly and, in many cases, reactively.
For independent or non-bank-owned online brokerages, however, the advantage to being small(er) and potentially more focused on online investing is that innovation and change can happen more frequently. Accordingly, the features can be tailored specifically towards DIY investors without running afoul of other considerations of the parent brand – such as banking or lending products, or even other investment services (such as mutual funds).
As such, for Qtrade, the launch of a new brand identity – including a new logo – is an opportunity to reaffirm to the market of DIY investors what is special about their brand, and to position themselves for a new vision of the future.
Breaking Bored
In an industry that is increasingly viewed as a commodity, standing out is not only important, but arguably vital. Big bank-owned brokerages are associated with boring because that's generally what older online investors have valued: stability. What new entrants, like Wealthsimple Trade, and even edgier independent online brokerages like Questrade have shown, however, is that a newer DIY investors are paying attention to innovation.
Loyal, excited clients have to see the value in the brand and they have to connect emotionally with the brand. Typically, however, this kind of excitement is driven by online brokerages who can deliver a stable trading experience and strong value (read: low trading costs).
In the current landscape of Canadian online brokerages, it is hard for most DIY investors to be aware of more than a handful of providers, let alone know what the corporate branding looks like or get emotional about it.
Instead, most online investors tend to be aware of online brokerages by name only – whether that be by parent brand affiliation (such as a bank-owned online brokerage) or the name of the online brokerage directly.
With those challenges in mind, the new Qtrade logo and brand identity appear to position them to look bold and distinct. Their choice of colours, and even the logo itself, are very different to what is "traditionally" seen among their competitors. This makes Qtrade immediately striking.
The new Qtrade logo focuses on their core brand name, Qtrade – something we'll touch on in more detail below – which is crucial to existing clients and existing DIY investors who would or should know the name. Gone from the logo, however, is the word "Investor," which has also been dropped as part of their new name update.
Another interesting feature of their logo is that it progresses up and to the right – something that is very noticeably different than other online brokerage logos which move horizontally from left to right. The direction of moving up and to the right is incredibly meaningful to online investors, as that is the general direction that most investors want to see the progress of their investments move in.
Finally, the fact the new logo presents the word Qtrade in all caps instead of just capitalizing the first letter the way the previous logo did, ties together the whole brand name and subtly elevates the word "trade" to new prominence.
The new Qtrade logo communicates confidence and is thoughtfully designed with features that speak to the online investor experience. No longer is it just about the "Q", which encircled the previous logo, but rather where the brand can potentially take an investor.
It is this last point that really drives home the power of what a logo can communicate without needing to deconstruct it in a (*cough*) long post. The visual medium communicates information more quickly and impactfully than processing words can. And, in a world where interactions take place in fractions of a second, the new Qtrade logo is able to communicate a lot because of the way it has been designed.
New Colours
Another related component to the new Qtrade brand identity is the colour palette. If it was Qtrade's goal to stand out from their peers with the use of colour, then it's safe to say they have achieved it.
Their use of vibrant colours sets them apart completely from many of the colours that dominate their financial service competitors, and the colours that comprised their previous brand identity.
Most of the colours used by Canadian online brokerages are green, red or blue, however Qtrade's use of dark pinks, mandarin orange, and lime green against the dark backgrounds (blues and grey) instantly communicate something bold and noticeable.
While there is a lot that could be said about psychology of colour that would be relevant to this rebranding of Qtrade, the most important point is that the new colour palette differentiates Qtrade from their online brokerage competitors and on a more subtle level, the vibrancy of colour choices is not meant to communicate "calm" but rather something quite opposite – and rare in finance – "excitement."
New Website
The next major components to unpack are the changes to the Qtrade website.
If the new site feels like the difference is "night and day," it's because the updated website has a dark mode feel to it, in stark contrast to the previous site, which used white as a background.
Some noteworthy items dropped from their previous website include:
removing the photos and imagery
removing the financial data ticker with different market indices
But the most interesting change, aside from the visuals, is the absence of pricing. There are no longer commission prices or commission-free ETFs prominently displayed (or displayed at all) on the homepage.
Instead, the focus of the new homepage is on the key value drivers they want to present going forward. The top three for now (presumably because they are mentioned on the homepage) are:
Industry-leading tools
Award-winning platform
Canada's best support
Further, there are short but meaningful explanations for investors of different experience levels that are featured prominently on the homepage.
Compared to the websites of their peers and against the previous version of their own site, the new Qtrade website has struck a balance between having fewer items on their website that don't directly communicate what they do, the features/benefits of their platform, and wandering entirely into the minimalist design. Again, psychologically, it seems like a great deal of thought went into positioning Qtrade as a brand that exudes and communicates confidence, and the new website ties this together really well.
Another notable difference is the age and diversity of the individuals in the imagery chosen for their photos. While there is still a reliance on stock photographs, it appears that these images are more reflective of the diversity of their client base as well as from an age point of view, an indication of who they are hoping to resonate with: a younger investor.
What's in a Name?
The new look and feel of Qtrade also features a new name. Qtrade Investor has now officially become Qtrade Direct Investing.
While changing colours and logos are big decisions on their own, changing the name of the brand is also a very big decision, especially given the fact they've had their name for 20 years and have earned a significant amount of media coverage with it. Thus, dropping or changing the name Qtrade to something else seems like it would be a tough sell.
That said, Qtrade has also, for better or worse, often been confused with Questrade, the other online brokerage in Canada that starts with a Q and has "trade" in the name. So, despite the rebrand efforts, abbreviated discussions (like the kind that happen on social media or reddit) will likely still result in some confusion.
Choosing to drop "Investor" and replace it with "Direct Investing" is a curious decision from a branding perspective, however.
On the one hand, "Investor" does imply a certain type of personality – perhaps a "buy and hold" type – something that is at odds with the future direction that Qtrade wants to move towards. That future, it seems, would favour individuals who have the confidence to "trade" rather than those investors who might remain passive and "do nothing."
On the other, if there was some brand confusion before, adding "Direct Investing" to the mix may also run the risk of confusing DIY investors since there are already two big bank-owned online brokerages (TD Direct Investing and RBC Direct Investing) that use the "direct investing" label, as well as smaller brands CG Direct (Investing) and CI Direct Investing (that's also going to be very confusing for DIY investors when that shift takes place for Virtual Brokers).
Thus, while Qtrade's brand refresh is intended to have them stand out, by virtue of their name, it seems like Qtrade is going to be sometimes confused with other "direct investing" providers and still with Questrade. As an aside, the move to "direct investing" as a name to describe what online brokerages do, also suggests a continued move away from "discount brokerage" or "online brokerage," which is potentially something we may see other online brokerages adopt – especially now given Qtrade's name update.
Why Qtrade's Rebranding Matters
Clearly, rebrands are a big undertaking with significant investment required to make the kinds of changes that Qtrade Direct Investing has. The simple question, it seems, is why? In particular, why now and why to this degree?
One possible answer is competition.
While competition among Canadian online brokerages is not as fierce as it is in the United States, there are, nonetheless, several firms that are consistently active when it comes to updates and improving their position in the market. Qtrade is definitely one them.
Regardless of their platform or website front end, Qtrade has been one of the few online brokerages in Canada that has kept itself in the spotlight, primarily by winning or earning recognition from various online brokerage reviews.
Given that rebranding is a decision with a timescale of years, however, it seems that winning top billing in the limited number of online brokerage reviews in Canada isn't going to be enough to carry the brand forward into the future.
With so many online brokers in Canada, and even more on the way, the reality is that one of the biggest challenges to the online brokerages is figuring out how to stand out.
By changing their name and visual identity, Qtrade Direct Investing is signaling they are embarking on a new direction for their business. Their bold colour palette, excited tone, and increased inclusion both from a diversity standpoint and with younger investors in their imagery, means that Qtrade is focused on appealing to a new cohort of investors who represent the future of Qtrade Direct Investing.
The decisions to include emotion and excitement in the world of finance is a signal that financial services brands need to appeal to novelty rather than history. It doesn't seem to matter to younger investors that an online brokerage may be new, but rather that the client experience be easy and fast.
The first impression of the digital touchpoint will be formative, so the new front end of the brand needs to be striking and memorable just to establish relevance in otherwise noisy world. The fact is, a lot of online investors will start their journey either with their own bank-owned brand (out of convenience) or will look to the conversation online, especially in forums and social media more so than in traditional media – such as a magazine or newspaper (even an online one). As such, rankings and ratings won't be enough. Investors will need a reason to get excited about Qtrade Direct Investing (or any other online brokerage).
Despite the amount of time and effort that has already been invested in crafting the next chapter of the Qtrade story, the reality is that a lot more work lies ahead of this online brokerage to win the attention and accolades of online investors in the places that those investors consume content.
It seems clear that for the time being, Qtrade wants to shift the conversation away from pricing and towards features and client experience, two areas in which they are competitive. To do so successfully, however, Qtrade will have to put itself on the radar of those DIY investors for whom those other features matter. For that reason, we expect to see a ramp up of activity across content and marketing channels to reach investors and amplify the new brand direction of Qtrade.
There is a lot more to dig into with regards to the Qtrade Direct Investing rebrand, however, given their perennial appearance in the online brokerage rankings, it is safe to assume that their competitors are paying close attention to this development at Qtrade.
The shift in tone and design towards building a more emotional connection with users is something other online brokerages will undoubtedly look to emulate as a result of this latest brand relaunch by Qtrade. As such, there will certainly be more to say about the consequences of this rebranding effort, including how DIY investors and competitors ultimately react to an online brokerage that is turning the energy level up.
From the Forums
Off the Charts
Active DIY investors are always on the lookout for charting tools, however, not all Canadian online brokerages offer them at a competitive price. In this reddit post, some DIY investors have found a clever solution to get their chart fix.
One Trade to Rule Them All
When it comes to passive investing, the ideal approach is "set it and forget it." In this post, one online investor was looking for a single investment to make that would take the work out of DIY investing, and it seems that redditors were able to provide a suggestion.
Into the Close
That's a wrap on a big week. Markets aren't the only things flying higher and online brokerages aren't the only ones launching things: the first ever helicopter flight is set to take place on Mars. While we're certainly facing our own share of struggles here on Earth, it's great to have a reminder that there's still lots of opportunity to celebrate. Hope your week is out of this world!