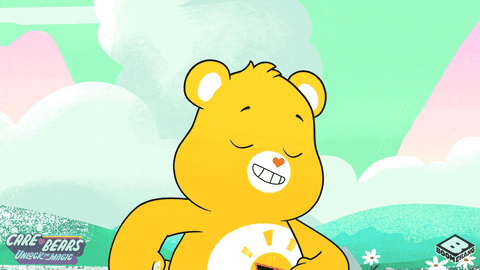 Summer is officially here. With warmer weather now upon us and progress – albeit slower than anyone would like – in the battle against COVID-19, it appears that there is reason for some cautious optimism. A group feeling particularly optimistic heading into the summer are Canadian discount brokerages. The combination of standard commission rates and higher trading volumes means a rising tide for the fortunes of Canada's brokerages.
In this week's edition of the Roundup, we hop back into the saddle after a week away and profile the interesting shift to Canadian online brokerages being candid about the numbers of investors opening accounts. From there, we focus in on the signs of change taking place at a pair of online brokers and the visual shift to become more diverse on their website. As always, we'll close out the roundup with chatter from the investor forums and on Twitter.
Counting on Numbers: Online Brokerage Activity in the Spotlight
For Canadians, our neighbours to the south are a constant source of news and focus. In covering the online brokerage marketplace in Canada, however, the activities in the US take on an even greater significance. The US online brokerage space – and by extension the activities of retail investors that funnel trading activity through those brokerages – provides an interesting window into the trends impacting investors who choose to trade stocks online.
One of the biggest stories in the online brokerage space that we have been monitoring and reporting on since March of this year has been the spike in investor interest in participating in the stock market.
In what would normally be an environment that would "scare" investors away, the reality of the whipsawing market in hard numbers from US online brokerage shows just the opposite. The volatility in the markets has caused a surge in online investing account openings as well as record trading activity. Even though the word "unprecedented" has been tossed around a lot during the COVID-19 pandemic, the reality is that online brokerages in the US have never really seen this level of interest and activity in their history.
Which brings us to Canada. The news around trading activity among Canadian DIY investors and what that means to Canadian discount brokerages is only starting to trickle through.
Unlike their US counterparts, Canadian online brokerages are not publicly traded – at least not as a pure play, the way Interactive Brokers, Schwab, Ameritrade (which is in the process of being acquired by Schwab), and E*Trade (which is in the process of being acquired by Morgan Stanley) are. Those US online brokerages frequently and regularly comment on their performance, which includes standard key performance indicators (KPIs) on the success or health of the business. Included in those metrics is usually data on trading volume, revenue from trading, and the total number of customers, as well as new customer accounts, in any given period. Because the US online brokerages are publicly traded, they are required to disclose a lot more about their business than private companies are.
In the Canadian online brokerage marketplace, however, things are very different. Online brokers in Canada are normally coy or silent about the hard numbers regarding account openings, trading volume, and revenue generated from trading commissions. But these are not normal times, and the news cycle covering online brokerage activity among retail investors in Canada has a surprisingly high number of online brokerages disclosing information about the numbers of accounts opened and trading volumes – to a degree.
Over the past few weeks, Canadian online brokerages such as BMO InvestorLine, Questrade, Scotia iTRADE, TD Direct Investing, and Wealthsimple Trade have weighed in on the record levels of trading and account openings they have witnessed. This past week, BNN Bloomberg cited numbers from a recent Investor Economics report that showed close to 500,000 accounts were opened in the first quarter of the year here in Canada. The fact that online brokerages or BNN are talking about these numbers at all is highly unusual. However, when diving into the numbers themselves, it is also worth noting that there is no analogous disclosure mechanism in the US that would require or compel an online brokerage in Canada to reveal these numbers. In other words, it's largely the honour system at play. The operative questions would be why – or at least why now – and what would they stand to gain by putting these numbers "out there"?
One important reason is because the traditional media is putting a spotlight on the issue, it is a great time to get additional exposure without having to dip too far into an advertising/marketing budget. Having a platform like BNN reach out to discuss the state of the markets and the retail investor angle is certainly a great way to gain exposure on a topic that is central to their business. A second reason to start flexing on numbers is to indicate to potential clients the "popularity" of the brand with online investors.
The saying in the stock market is that higher prices lead to higher prices. When it comes to sharing how many online investors call a particular brokerage home, it spotlights an important – and difficult to contest – set of attributes about a brokerage: that they are where people ultimately decide to open accounts. In a muddied world of "best online brokerage" statements, the number of actual online trading accounts that a Canadian brokerage can demonstrate can go a very long way in shaping whether investors feel confident in a particular brokerage.
The forces that have driven online investors to open up online trading accounts – namely uncertainty around the impacts of COVID-19 – are likely to be in place for some time. As such, it will still likely impact the number of newer investors coming into the markets and result in elevated trading volumes. For Canadian online brokerages, that means the forecast for online trading is bullish.
That said, for online brokerages, there is clearly a shift in strategy taking place during these market conditions. From contractions in advertising and incentive offers, to increased conversations about the industry, markets, and their own strengths and success, Canadian discount brokers are once again finding ways to distinguish themselves from one another. That is going to be even more important now that new entrants are coming into the fray and vying for investor attention.
Signs of Change
In addition to the news being heavily focused on the COVID-19 pandemic, there has also been an important focus on diversity, inclusion, and ending discrimination. In the online brokerage world, indeed in the world of financial services, one interesting angle we have observed over the years has been the visual portrayal of an investor.
Historically – and, more precisely, within the past five years – there has been a gradual shift in the way in which the Canadian online brokerage industry has started to think about what an online investor "looks like," and by extension what that translates into on their websites.
This past week, there were two important visual developments noted at Interactive Brokers and Virtual Brokers.
In the case of Interactive Brokers, the hero image (the primary image that a user who visits a website sees) was replaced: from the iconic Wall Street – or even white male – investor to a professional-looking female. Visually, this is an important shift for Interactive Brokers, whose commercials and imagery have largely leaned into the portrayal of the target client as the active (male) trader. In fact, the images shown below compare what Interactive Brokers had on their website in April and what they have replaced it with just recently. While there is still work to do as far as capturing visual diversity – in particular, ethnic diversity – it was nonetheless commendable to see the change in visual direction, especially at the homepage level.
Another Canadian online brokerage that has taken an important visual direction change is Virtual Brokers. This past week, a new layout on the homepage appeared in which the people profiled look very different from those who were there previously. Below are images from the website (snapshots taken at the end of 2019 and this past week) that show how dramatically different the portrayal of people (DIY investors) now feels, especially in light of the conversation around diversity and inclusion.
While changes to visual imagery or website layouts are generally not something that makes the news, the conversation about being discriminated against or being biased against because of skin colour or gender is a conversation taking place right now. Whether or not the timing of these changes is coincidental or deliberate to what is going on right now with respect to greater awareness of discrimination around the world, looking at these two changes that have taken place through the lens of diversity and inclusion drives home the point that how online brokerages – especially Canadian online brokers – think about DIY investors needs to change. At the very least, leadership (and every level of the organization) should be conscientiously asking, how representative of the Canadian population's diversity is their brand? Are they truly listening and reflecting the social fabric? Or are they perpetuating biases around who can be an investor or who can be wealthy and what they should look like?
Progress may not always happen quickly or in a straight line, but it is clear when you see it, and these days, we certainly would welcome seeing more of it.
Discount Brokerage Tweets of the Week
Discount Brokerage Tweets – Curated tweets by SparxTrading
From the Forums
Week In, Weak Out?
A Redditor turns to the forum to ask if it's smarter to invest weekly or biweekly in this post. Fellow users reflect on the negligible impact of such a short timeframe while considering the amount of effort it may take.
Walk in the Park
In this post, a DIY Investor wonders where the best place to "park" their money is while they save for the down payment on a house. Fellow forum users share advice and their past triumphs and missteps in the same journey.
Into the Close
That's a wrap for the first Roundup of the summer. With many parts of Canada opening up again, hopefully there are lots of opportunities in the days ahead to enjoy some good summer weather (responsibly, of course!). Traders will certainly be treating the markets like a barbeque and keeping an eye on just about everything that's happening daily. Here's hoping good news is less than rare this week!