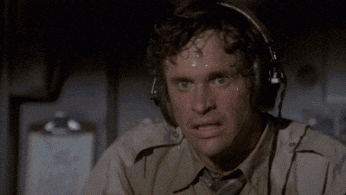 March is now here and while March Madness is synonymous with college basketball, it seems to sum up the sentiment in the stock market as fears about global economic slowdowns and uncertainty around COVID-19 continue to spread. Also at a fever pitch: deals from Canadian online brokerages at the RSP contribution deadline.
In this edition of the Weekly Roundup, we kick things off by looking at the best news coming out of the world of DIY investing this month: deals and promotions activity. From there, a review of the recent trading outage and how that serves as a constant reminder of the risks of trading online. As always, we've gathered colourful comments from investors on Twitter and in the investor forums.
Deals Marching On
The beginning of this month saw the apex of the number of offers that Canadian discount brokerages had for DIY investors. With offers from big bank-owned online brokerages and the smaller competitors, the race to RSP season meant a lot of selection for DIY investors to be able to choose from. Transitioning into March, however, there will almost certainly be a significant contraction in the number of promotions.
In terms of deals that expired at the beginning of March or that are set to expire during March, one common element is that most of these offers are from the bigger bank-owned online brokerages. Deals from BMO InvestorLine, TD Direct Investing, RBC Direct Investing, Scotia iTRADE, and CIBC Investor's Edge are all set to expire in March, with the latest of them being the commission-free trade offer from RBC Direct Investing. In addition, recent online brokerage award winner Qtrade Investor will also see their deal expire at the end of March.
For consumers, the money conversation is still very much active and happening as we ramp up to the income tax filing deadline at the end of April.
What this means is that there are going to be a lot of Canadians with funds available to either direct towards investing or to keep safe somewhere while the market volatility continues to grip stock markets. Against this backdrop, the acquisition of SimpleTax by WealthSimple in 2019 is a particularly savvy example of being able to find a place that many of their potential key customers would be going to in order to make decisions about managing their wealth. And, make no mistake about it, tax planning is a key part of wealth management.
It will be interesting to see how Wealthsimple – in particular Wealthsimple Trade – benefits from this kind of software partnership. With an enormous amount of data being available from tax returns – including household income, investments, and more – there are a number of marketing possibilities with respect to understanding who might be interested in a wealth service provider.
Cycling back to the deals and promotions available for DIY investors, one new offer did surface at the outset of the month – a small commission-free trade offer from Virtual Brokers. In response to the launch of their new mobile app, Virtual Brokers is offering up 5 commission-free trades in exchange for completing a survey and downloading their new mobile app. Although it is small, it is a positive sign that Virtual Brokers is stepping back into the spotlight after having maintained a relatively quiet presence after its acquisition by CI Financial.
DIY investors continuing to think about and manage their financial well-being during the tax season indicates a bullish sign for deals and promotions for investors. That said, the backdrop of market meltdowns is going to make it considerably more difficult to attract DIY investors into the market. While some will see this dip as a buying opportunity, talk and fear of a recession or prolonged uncertainty is enough to keep investors at arm's length. That reality might mean Canadian online brokerages will ramp up their efforts or incentives to attract gun-shy investors. Whether it is through investor education or using some well-timed, short term promotions, Canadian online brokerages will likely have a very bumpy beginning to spring season.
Wild Week of Market Outages
It's (fortunately) not something DIY investors and traders see every day. This past week, a technical issue brought trading on Canadian stock exchanges to a grinding halt into the end of the day. No trades could be executed and as a result, lots of traders ended up frozen out and could only watch their trading screens broadcast error messages.
Were it some ho-hum week, it would still be bad, but on a week in which markets fell sharply, heightened emotions were already in play and this outage only amplified worries and concerns about market performance and integrity. Add into the mix the last business week heading into the RSP contribution deadline and it could hardly have been a worse confluence of events.
The fallout from the outage and heightened volume appeared to impact trading systems, and retail investors did not hold back in their dissatisfaction with the experience.
A subscriber emailed this to me before the market opened. It's the RBC direct investing app sending a warning it might not work if the market keeps going down.

Good for exuding maximum confidence 😂 pic.twitter.com/S32MP2UNF2

— Evan (@TheMacronical) February 28, 2020
Posted on WebBroker:

"We are experiencing some fill report delays for special orders (e.g. On Stops). All market and limit orders are operating normally." pic.twitter.com/L4lng6Kojl

— Dima (@dima_nomad) February 28, 2020
This is the second outage in two years at the TSX and a reminder that for online investing, there are many, many possible failure points for DIY investors to contend with. Whether that issue then contributed to a domino effect of systems issues at Canada's online brokerages is tough to say. There were definitely messages that the change in price on Friday was actually relative to Wednesday's closing price, since Thursday's close technically didn't happen.
With continued volatility in the immediate forecast, the benefactors are online brokerages who charge commissions. This is typically the kind of market that day traders love (because of the volatility) and that investors (even the nervous ones) tend to sell what they can or take profits off the table. And, that means trading, which means commissions.
Of course, if trading halts because of market technology failures or online brokerage failures, the ones impacted may include a higher number of active traders – the most valuable of the trading food chain for online brokerages in Canada.
Even if stock prices aren't higher at the moment, stakes for online brokerages are.
Discount Brokerage Tweets of the Week
Discount Brokerage Tweets – Curated tweets by SparxTrading
From the Forums
Upsides to Down Time?
With the effect of the coronavirus being felt in the markets, a Redditor asks fellow forum users to weigh in on how DIY investors have been responding in this post. A discussion ensues on timing the markets and how world events can affect ill-prepared, anxious investors.
The Fare-est of Them All
A forum user seeks advice on which online brokerage to use in this post. Fellow Redditors give advice on how to weigh out their options and how to invest while keeping risk tolerance in mind.
Into the Close
That's a wrap on another wild week. Activity at the end of the market day on Friday was interesting – it may have been some optimism stepping back in or shorts looking to cover into the weekend. It's clear that market direction is decidedly undecided. With debates raging over pullbacks versus corrections and the news cycle fixated on coronavirus, some seasoned investors are hoping to employ the same enthusiasm in the markets that is taking place in toilet paper and hand sanitizer aisles in Costco.