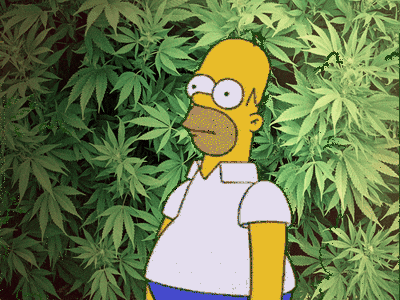 This week more than most, the focus of November is on remembrance. For some (cough cough weed) investors, however, November is about trying to forget and cutting ties with losing stocks. Capitulation typically takes a while to set in. With so many losses accumulating this year for lots of DIY investors, however, this could be a bargain-filled month of investors finally throwing in the towel on non-performing names. Of course, on the other side of the trade, there are still several online brokerages who are not quite ready to throw in the towel.
In this edition of the Roundup, we take a look at the newest discount brokerage deal to cross the wire and what the uptick in activity suggests for the stretch heading into the end of the year. From there, we cover another new feature added by the newest discount brokerage on the block, and what it means for driving change among existing online brokerages. As always, we've got an intriguing selection of chatter from DIY investors in the forums and on Twitter to close things out.
Deals Uptick: New Cash Back Offer From CIBC Investor's Edge Now Live
November is a month that a lot of bargain hunters look forward to. DIY investors, however, don't have to wait until Black Friday to take advantage of deals coming their way, especially this year. Just a few days into the new month and there is another bank-owned online brokerage that has stepped up to the promotions plate with a competitive cash-back offer for online investors to consider.
CIBC Investor's Edge has launched a new promotion with cash back offers ranging from $100 (for deposits of $25,000 or more) to $400 (for deposits of $100,000).  Currently there is only one other bank-owned online brokerage, BMO InvestorLine, that is offering cash back bonuses as part of a general campaign. The latest offer from CIBC Investor's Edge, however, is decidedly more competitive than other cash back offers from Canadian discount brokerages, whether those offers be referral based or public cash back offers.
As can be seen in the table (below) there are currently five Canadian discount brokerages offering up some kind of cash back bonus offer. From the deposit tiers between $25,000 up to $250,000, CIBC is largely unchallenged (for now) with the only alternative offers for a cash back reward being Questrade or Scotia iTRADE via their referral bonus. Even then, CIBC Investor's Edge is offering, in some cases, more than two times their competitors.
If history is any indicator, we would anticipate seeing other online brokerages start to enter the cash back promotional offer pool with the bulk of offers focusing between $25,000 and $250,000. That said, with millennial investors getting significant focus this year, it would not be surprising to see additional offers come to market for the sub $25K deposit level.
Already at the sub $25K deposit level, four of the five brokerages offering cash back promotions have an offer, however it is remarkable that those are the same four brokerages with cash back referral programs.
With the end of the year fast approaching, it is likely that additional offers will be coming to market. Those stepping onto the field will have to play a fine balance between waiting to see what competitors are offering and getting into the market to be visible when online investors are most actively looking for an online brokerage.
This year in particular, against the backdrop of commission-free trading in the US, it will be interesting to see what the mix of commission-free offers to cash back offers shakes out to be. With two of the big five banks offering up "mass market" offers that are cash back, it would be tough for the bigger remaining players who don't yet have an offer (e.g. TD Direct Investing or Scotia iTRADE) to come to market with something less appealing. And, for the non-bank-owned online brokerages, this will be a particularly tricky needle to thread. Commission-free trades are less expensive (but also less appealing), however, their pockets are not nearly as deep as their bank-owned competitors.
With markets shrugging off uncertainty or political volatility and pushing into record new highs, strong economic data, and healthy jobs figures, the big picture sentiment seems strong for Canadian investors in many parts of the country to be thinking about saving (and investing) for retirement. That is likely to be an important driver of just how competitive brokerages are willing to be on incentives, especially considering the zero-commission trading train may pull into the station at any time.
The Long Route: Wealthsimple Trade Grinds Away at RRSP Accounts
The classic football film Any Given Sunday has an iconic speech delivered by Al Pacino in which he talks about football being a "game of inches." In the highly competitive world of online brokerages in Canada, those inches (or centimetres to keep it metric) are also hard to come by in terms of gaining market share. For the newest online brokerage on the block, Wealthsimple Trade, there continue to be signs that it is making progress in its bid to be a serious contender against other Canadian discount brokerages.
One important step that Wealthsimple Trade recently took was the launch of RRSP accounts for DIY investors.
For such an important feature, it has received a remarkably small amount of spotlight on both the Wealthsimple Trade or the Wealthsimple social media channels. One clue as to why that may be the case is because the account feature is not entirely functional in the way it is at most other online brokerages.
The help section of Wealthsimple Trade provided additional details on why that is. Perhaps the most important limitation on the account right now (at least until November 18th) is that money that goes into the RRSP account cannot be withdrawn to a linked bank account. Convenience is a big factor for the target market of Wealthsimple Trade, so a perceived hurdle like this is not something they'd want to highlight (understandably) as it could be the source of a lot of confusion.
Another possible reason why there hasn't been a lot of noise made yet is because there isn't the ability to transfer RRSPs from another institution into the Wealthsimple Trade RRSP. As a result, the current pathway to gaining traction for Wealthsimple Trade is to rely on RRSP contributors to: 1. Open a new account with Wealthsimple Trade, and 2. Deposit funds there.  Again, with convenience being an important driver to adoption, having to open up another account with another provider and keep track of money in two different places is just more work than many DIY investors are prepared to put in. With most passive investors capable of accessing commission-free ETF trading at multiple online brokerages, there are just too many other lower friction options out there.
Despite all of the friction points currently in place for Wealthsimple Trade's RRSP account (and there are a couple more), there is a strong likelihood that these will be addressed or removed entirely in short order. As RRSP season is just around the corner, it is likely that the creative folks at Wealthsimple will find a way to put an optimistic spin on the state of the RRSP account at whatever level of readiness it happens to be at.
Of course, the ace up the sleeve for Wealthsimple (and Wealthsimple Trade) going into RRSP season is that they recently acquired the very popular tax preparation platform SimpleTax. It is not a great leap to be able to see the synergy for Wealthsimple Trade and the tax preparation software, especially at the moment that an individual would be logging any RRSP contribution data or if they have a tax refund they might need to stash somewhere (like a TFSA, RRSP or other investment account).
For now, Wealthsimple Trade remains the underdog in the online brokerage competition in Canada. Even with zero-commission trades, convenience and ease of use are going to be the key areas that the competition can use to pull ahead. That said, other Canadian online brokerages can't afford to fumble on service or stability any more, and if they do, DIY investors will be asking why they're paying the fees they are.
Discount Brokerage Tweets of the Week
Discount
Brokerage Tweets – Curated tweets by SparxTrading
From the Forums
Low Fees, High Price
In the midst of the announcement from Planswell that they're shutting down, Redditors engage in a discussion on the downfall of the company and the precarity of robo-advisors in the race to the lowest fees.
If It Ain't Broke, Don't Fix It
A Redditor concerned with optimizing his son's RESP ponders whether or not to move from TD e-Series to Questrade or TD Waterhouse. Fellow forum users weigh in, offering advice about whether or not it's a necessary change.
Into the Close
These days, it seems like there's no shortage of vitriol kicking around online. Sadly, we're at a moment in history when the efforts and sacrifices of those who fought against fascism and totalitarianism have been overshadowed by some who, if they were really students of history, ought to know better. Fortunately, the symbols of those who stood up to the world's evils can inspire us to do the same and give each of us the strength to make the hard choice to do the right thing. Thank you to the brave individuals who continue to serve, in spirit and in person, this great nation.