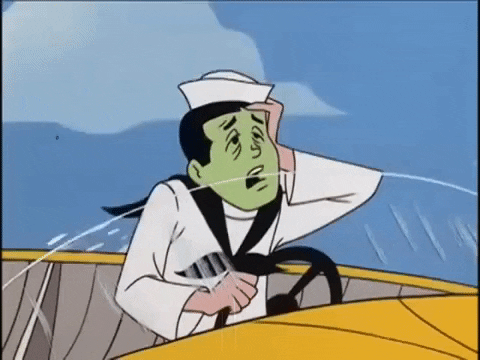 One of the marvels of modern physics is that you can experience "zero gravity" right here on Earth by hopping on a flight of what's affectionately known as the vomit comet. After diving and rallying and causing many investors to toss their cookies, this past week was a reminder that in spite of fundamentals, predictability is what the current market is lacking. Ironically, it seems like some of that uncertainty is also spilling over into the online brokerage space this year too.
In this edition of the roundup, we profile one newsworthy development at a Canadian online brokerage that's pushing to add more value to the trading experience for DIY investors. From there, we look at yet another announcement of a CEO resignation at a US online brokerage this year, a signal that the whole space is going through a major shakeup. On a more familiar note, we close out the roundup with chats and tweets from DIY investors in the forums and on Twitter.
Questrade Clients to get Benzinga-Powered News
For longtime observers of the Canadian online brokerage space, one of the curious changes to have taken place gradually over the past few years is that the entities that used to call themselves "discount brokers" no longer do. Instead, the term direct brokerage or online brokerage have come to describe the providers that enable DIY investors to trade the market.
The shift in name away from "discount" is one small but important indication that the industry wants to move away from competing against one another in terms of price. After waves of commission drops, and now the launch of a zero-commission provider, Canadian online brokerages are collectively exploring alternatives to dropping commission prices by delivering "better value" for their clients in the form of new features or enhanced technology.
One of the features that smaller online brokerages have a tough time competing against larger bank-owned brokerages on is research and news. Often, the wealth management branches within banks have armies of analysts and writers to draw from, and as such, can supply DIY investors with a "wealth" of in-depth coverage. Further, their size of client pool justifies them being able provide access to larger newswire services that can be tailored to individual stocks within a watchlist or portfolio.
This past week, however, an interesting announcement crossed our radar, stating that financial news provider Benzinga will be providing Questrade clients premium "access to earnings releases, trade ideas, breaking stories and interviews," as well as "real-time calendars for earnings guidance, analyst ratings, IPOs, splits, dividends, and more." Clients of Benzinga in the US online brokerage market include TD Ameritrade, E*TRADE, Interactive Brokers and Tradestation, to name a few.
Interestingly, neither Questrade nor Benzinga's review of Questrade have yet mentioned this feature (as of the time of writing this roundup), however, for DIY investors at Questrade, getting convenient visibility on key developments that drive action in a stock means an improved trading experience. And, in looking at the firms that Benzinga services, this means that Questrade clients will be getting a competitive solution for research data on Canadian equities – a new venture for Benzinga.
Access to news about equities is certainly not a new feature, but in the race to provide additional value without having to lower trading commissions, it becomes a key differentiator between brokerages. DIY investors trying to decide which online brokerage provides the best value will certainly be looking at price first, however, Questrade has always historically competed well in that category. With this new feature of quick-to-market data being part of the investor experience, it's clear that Questrade is fixed on giving their higher priced competitors a real run for their money.
CEO of E*TRADE Announces Departure
It looks like 2019 is the year of the turnover at US online brokerages. This past week, yet another head of an online brokerage has announced they've moved on.
CEO of E*TRADE Financial, Karl Roessner, surprised industry observers by announcing his abrupt departure from the head of this online brokerage after having stepped into the role in 2016. Last month, the head of TD Ameritrade, Tim Hockey, also announced that he would be stepping down as President and CEO and, earlier in 2019, Thomas Peterffy, CEO and founder of Interactive Brokers, announced he too would be stepping down from the popular online brokerage firm he founded over 40 years ago.
Unlike the situation at Interactive Brokers, however, the departure of Roessner was fairly abrupt, and because it fell between earnings announcements, did not have the same reassuring tone of Tim Hockey's departure from TD Ameritrade.
With pressures to revenue generation mounting at US online brokerages, including at E*TRADE, this cascade of executive departures will bring with it fresh uncertainty against an already challenging backdrop. After all, the CEO has a crucial role to play in steering the organization and with so much change, it will be hard to know who is steering the ship and how the industry as a whole will respond.
For challenger brands like Robinhood and Tasty Trade, or even bigger players like JP Morgan, the momentary transition by incumbent online brokerages undergoing key leadership changes could be an ideal moment to step up their efforts to win over their competitors' business. Both Robinhood and Tasty Trade are still founder-led organizations, and as such, are driving towards their vision of their respective businesses.
Within the Canadian online brokerage space, there has been (and perennially is) substantial turnover at the leadership level (e.g. President) at many of the bank-owned online brokerages. Interestingly (and potentially unsurprisingly), Questrade stands out as having the longest standing President of the organization among online brokers. Since it was launched in 1999, Questrade has had the same President & CEO, Edward Kholodenko. Within the Canadian market, even though Questrade has been around for almost two decades, only now is it starting to hit its stride with the online brokerage reviews in terms of overall DIY investors experience, perhaps a nod to the notion that founder-led firms typically outperform peers.
What this latest departure highlights is that it is difficult to do transformational work without a long runway. While progress can be achieved (as demonstrated by both Hockey and Roessner) in a relatively short amount of time, the nature of the ambitions and the ability to see big changes through invariably take time and leadership continuity. To add even more uncertainty into the mix, the next class of online brokerage CEOs are going to have to contend with choppy (and potentially falling) markets, as well as a possible recession. Certainly anyone stepping next into the role of an online brokerage CEO is going to have nerves of steel – oh – and be able to get along with their board of directors.
Discount Brokerage Tweets of the Week
Discount Brokerage Tweets – Curated tweets by SparxTrading
From the Forums
Simply De-fee-ted
Concerned over unexpected fees and itching for a change, this weary investor turns to fellow Redditors for advice. Read through for interesting opinions on other investment options in this Reddit thread.
Hello Downticks, My Old Friend
Fluctuations in the market leave a lot of us with sleepless nights and stressful days. A few confident investors weigh in on dealing with the recent volatility in the following Canadian Money Forum thread.
Into the Close
That's another wild week in the books. One of the telltale signs of disagreement in the markets is volatility, aka uncertainty. While bonds are usually the smarter securities in the room, there seems to be a consistent theme from "experts" that fears of a recession are just overblown. Which simply goes to show, that nobody really knows where things go from here. Such is the dance. Have a great week!