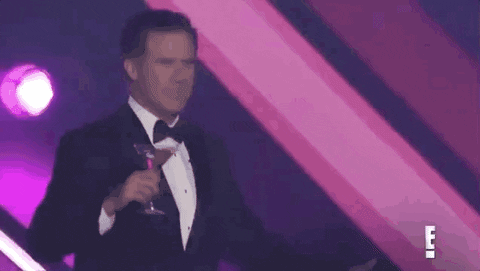 Welcome to 2019 and Happy New Year! The arrival of a new year brings with it the promise and opportunity for change and so, we're happily announcing a change of our own to the Weekly Roundup, now moving to a new day and time, launching on Monday mornings. Of course, we're not the only ones starting off the new year with some big changes – as Canadian online brokerages and financial services providers ring in 2019 with some interesting moves of their own.
In this edition of the roundup, we take a look at the latest new discount brokerage promo to cross our radar and what it means for DIY investors looking for a new online brokerage account. Next, we dive into another possible game changer from a wealth management firm that is doing its best to reshape the conversation about investing in 2019. Of course, some great traditions in the weekly roundup persist into the new year, including our lineup of DIY investor tweets as well as what investors were talking about in the forums.
BMO InvestorLine Launches New Promo Offer
There's nothing quite like starting off the New Year with a win. And for DIY investors, despite the market volatility, the good news is that BMO InvestorLine has launched a new cash back promotion.
Launched on January 3rd (and through February 28th) the new cash back promo offers between $400 and $1600 cash back for deposits ranging from $50,000 to $1M+. The offer is open to new and existing clients so long as the qualifying deposit amounts are "net new assets" to BMO.
There are several interesting observations about this latest promotion from BMO InvestorLine that are worth noting for anyone watching the Canadian online brokerage deals activity.
First, this cash back offer, in absolute terms, the highest cash back offering currently available. With $1600 now being offered for deposits of $1M+, BMO's offer outbids Scotia iTRADE's offer of $1500 for the same deposit tier. Interestingly, when compared to last year, the cash back amount for this deposit level is 33% higher. Last year around this time, the highest cash back amount being offered for that tier of deposit was $1200 from Scotia iTRADE.
It got us curious, however, to see how other deposit tiers for cash back offers stacked up against last year's analysis so naturally we compared them to see how things have changed – and that was super interesting.
Upon closer inspection, another important point about that jumps out about the latest cash back offer is that it reflects a change compared to last year in terms of who else is offering up these kinds of promos. Last year there were five online brokerages: BMO InvestorLine, CIBC Investor's Edge, Questrade, Scotia iTRADE and TD Direct Investing. This year, however, TD Direct Investing elected to go with a commission-free trading offer instead of a cash back so in terms of cash back offers, it's BMO InvestorLine, CIBC Investor's Edge, Questrade and Scotia iTRADE. Questrade is being included in this set even though their offer is part of a referral campaign (see below for further explanation).
Another interesting observation of last year's cash back offers compared to this year's, is that there aren't as many areas in which there are at least two brokerages tied for the best cash back offer. In fact, this year only at the $25,000 deposit level is there a tie between CIBC Investor's Edge and Scotia iTRADE (both of whom are offering $100 cash back).
When it comes to online trading account deals at the outset of 2019, it appears BMO InvestorLine has come out swinging and has the best cash back offer at the $50,000 deposit level and from $250,000 and up.
What is particularly interesting about the cash back promo from BMO InvestorLine is that the amount being offered at $50,000 deposit level is double what the best offer was last year ($200 from CIBC Investor's Edge). This year also, BMO InvestorLine's cash back offer at deposits of $50,000 to $100,000 are double that of their bank-owned brokerage peers CIBC Investor's Edge and Scotia iTRADE and more than four times that of Questrade's offer of $100.
Another substantial increase (80%) compared to last year was noted at the $250,000 deposit tier. BMO InvestorLine's offer of $900 cash back is much higher than last year's offer of $500 cash back from TD Direct Investing. This year, however, Scotia iTRADE isn't that far behind at this price tier with an offer of $800 on the table – a signal that competition for this level of assets has jumped dramatically.
It wasn't all good news for DIY Investors hunting for a cash back offer this year. In the deposit tiers between $10,000 and $25,000 there was a decrease of 50% compared to 2018. Last year, TD Direct Investing's offer of $100 gave it the best cash back offer in these deposit tiers however this year, Questrade is the lone standout in this segment via their referral offer of $50. It should be noted that BMO InvestorLine, Qtrade Investor and Scotia iTRADE also have similar cash back referral offers in place but theirs are not as accessible as are Questrade's and for that reason they are not included in the table below.
Overall, the cash back promotions reveal that competition for investors with certain levels of assets is increasing in 2019. For DIY investors with at least $50,000 in assets, there's clearly a battle going on between a couple of bank-owned online brokerages to win clients in this segment.
Interestingly, for cash back promotions, the segment of investors with less than $25,000 have been largely overlooked. This is a curious circumstance as it creates a perfect storm for any online brokerage that is targeting younger/millennial investors to get significant attention with that segment (see who might be interested in our next story below).
Given how competitive the online brokerage space is, there's a strong likelihood that many online brokerages will not want to leave the sub $25,000 client on the sidelines or subject to just commission-free trade offers. And, we're wagering that it won't be left to the sidelines for very long as RSP season is now upon us. Stay tuned.
Wealthsimple Makes Online Investing Human
As the world of online investing gets more digital, there's an interesting paradox playing out by those who are providing those service, namely they're trying to shift the focus of the experience to being more human.
Ironically, last week the poster child for robo-advice, Wealthsimple, revealed that they are launching a mutual fund investment firm, with actual humans providing advice and managing clients. Even so, this story isn't about their move into the human world of advising, but rather with Wealthsimple's latest blog post which once again casts a light on how they're changing the wealth management conversation in Canada.
This blog post, in which they've revealed their latest ad campaign, showcases nothing about finance yet capture exactly what "personal finance" is intended to support: living life.
Their blog post goes into more detail as to their intention behind this series of commercials, including who they chose to collaborate with when putting these spots together. It's worthy of a read to see just how different it looks and feels when compared to almost anything else that's being produced at Canada's online brokerages.
The choice to talk about life instead of numbers or features is a gamble in such a fee-driven space, but it is precisely that which sets them apart their peers.
Even though the management of money ought to be rational and free from emotion, in the real world, money is an emotional subject. In these commercials, do you learn about Wealthsimple's fees? No. Do you learn about robo-advisors? No. Investing? Zilch. Client experience? Nada. In fact, nobody is heard saying anything – the scenes speak for themselves and more importantly, and powerfully, these scenes speak to just about everyone.
These are commercials about hope and the future – which taps into what people invest for. Just like the name of Ellen DeGeneres' new comedy special on Netflix, these commercials from Wealthsimple are relatable.
Another financial services brand, Questrade, has also been ramping up its use of "real life" situations to convey the broader point of the human side of their digital wealth solutions. Although not as artistic, they are impactful. Their series of "difficult conversations" about money have provoked many reactions on social media – Twitter in particular – a sign that they've successfully struck a chord with investors.
Why this is important is because when it comes to online investing and trading, yes commissions and pricing matters, but how consumers feel about what a brand stands for also matters. For online brokerages in Canada this is a glaring gap that Wealthsimple is clearly hitting into. And, even though Wealthsimple isn't a discount brokerage just yet, their zero-commission Wealthsimple Trade product will, for all intents and purposes, compete with Canada's online brokerages.
That also raises another important point: semantics. The notion of who is managing money is getting blurrier now that robo-advisors or digital advice is a thing. For DIY investors, it started with "discount brokers" however a "discount brokerage" is inherently associated with price. The base case: it's cheaper to manage your own investments than to have someone do it for you.
The language shift over the past five years has been subtle, however, as "discount brokerage" has given way to "online brokerage" and recently "direct investing" or "self-directed investing." Regardless of which label is used, in many respects the experience at the "discount brokerages" still feels transactional and commoditized whereas the new breed of wealth management service providers appear to be appealing to more human-centered themes.
There are lots of online brokerages in Canada competing on commission price, but very few online brokerages competing on values.
Yes, larger bank-owned brands do have very deep corporate social responsibility initiatives, but they also have all of the friction that being a large financial organization brings with it in terms of communicating authentic values. Challenger brands, like Wealthsimple or Robinhood and even Questrade in their earlier years, get attention precisely because they don't represent the status quo.
What will be interesting to watch for 2019 is whether Canada's online brokerages will be able bring a more human side to their business and whether they will be able to tap into the hearts (and wallets) of DIY investors.
Ultimately, choosing a discount brokerage (and any financial services provider really) shouldn't be emotionally driven. That said, emotion is always going to be part of the financial services equation. For DIY investors, however, it is wise to use that emotion to help pose one fundamental question: "How well will my needs be looked after?"
Wealthsimple's latest campaign is clearly demonstrating to consumers that "they get it" when it comes to the journey. To Wealthsimple's credit, this new campaign is likely going to break through the noise of a lot of other advertisements and get people's attention and curiousity. The next challenge will be following through on the promise to help investors through their 'tomorrows' which, given the state of today's markets, will be a formidable challenge.
As for other Canadian online brokerages, they have been dealt one more hurdle to figure out for 2019, which is how to go beyond "price" and stand out by standing up for something. This year, if there's one thing that shouldn't be discounted, it's that there are people on the other side of the screens.
Discount Brokerage Tweets of the Week
Discount Brokerage Tweets – Curated tweets by SparxTrading
From the Forums
Margin Caller ID
As consumer experiences in other parts of the digital world shape expectations for DIY investors, one forum user shares how one online brokerage's notification of a "margin call" type event could end up leading to them switching. Find out more in this post from RedFlagDeals.com
Dipping into a New Pool
One DIY investor took to the forums to test the waters on switching brokerages for a no fee service from Questrade. See what these forum users had to say in this post from Canadian Money Forum.
Into the Close
That's a wrap on what was an eventful first week of 2019. Falling apples have typically been symbolic of gravity, and poetically describe markets out of the gate in the new year. Of course it might be precisely because things are more unpredictable than normal that the theme of 2019 will be volatility and everyone will trying to figure how best to capitalize on it. One thing you can bet on, it won't be boring.