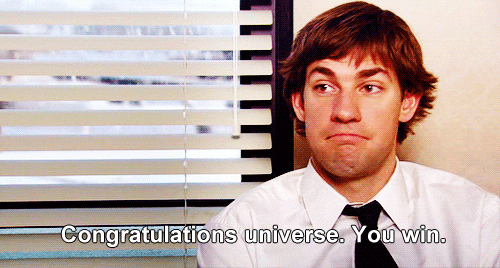 There's always two sides to a market. While oil prices continue to run out of gas, people are lining up at Tesla dealerships in Norway. Stock markets are always trying to figure out where the next big opportunity will come from and not unlike the online brokerages that enable investors to trade those markets, sometimes the waters can be choppy when trying to figure out a direction.
In this edition of the roundup, we turn the spotlight onto a recent new deal launched by a bank-owned online brokerage and the impact it could have on investors as well as other online brokerages in Canada. From there we look at a long-awaited security feature that went live at another Canadian brokerage and highlight how one online brokerage is taking the lead in investor education going digital. As always, be sure to check out the latest tweets and forum posts from DIY investors this past week.
Big Deals Keep on Turning
After a few months on the deals and promotions sidelines, Scotia iTRADE jumped back into the mix this week with a new promotion offering DIY investors either up to $1500 cash back or up to 300 commission-free trades.
Unlike many of Scotia iTRADE's previous offers, and split commission-free trade or cash back offers generally, this latest offer from Scotia iTRADE shows that online brokerages can get creative with how they structure promotional offers as they offer a surprising versatility to work with.
In this case, eligibility for commission-free trades starts at deposit levels of $10,000 and goes all the way up to $1M+. For the cashback offer, however, the minimum deposit required to qualify for the $100 base tier is $25,000. The funding requirements and associated rewards are summarized in the table below.
There's also another interesting feature on the commission-free trade side that shows up for deposits of $250K or more. At this deposit level and higher, the maximum number of free trades an individual can receive is 300. Capping the number of free trades at 300 is an interesting decision seeing as how there is no incentive for anyone who brings in more money to get more free trades.
Of course, with all promotional offers it's important to read the fine print – and in this case, the very fine print on the terms and conditions state that the window of time to use the commission-free trades is 120 days or about four months. This might help to explain why offering more than 300 commission-free trades might not be that 'valuable' to most clients since only a very active trader could possibly use up this offer.
Scotia iTRADE's latest offer appears to provide a little something for a wide range of investors. But how does it stack up against other cashback promotions from other Canadian online brokerages?
The answer to that question can be looked at from two vantage points – on a relative basis as well as on an absolute basis; both of which provide interesting insights for DIY investors looking for extra value when opening an online investing account.
First, on a relative basis, Scotia iTRADE has positioned their cash back promotion quite aggressively compared to the other two bank-owned online brokerages who have publicly available cash back promotions currently running, BMO InvestorLine and CIBC Investor's Edge.
According to the table below, Scotia iTRADE appears to be outbidding BMO InvestorLine and CIBC Investor's Edge on a cash back basis, especially for deposits of $100,000 or greater. It should be stated that BMO InvestorLine's current offer includes 30 commission-free trades which can be used in February and March of 2019 while Scotia iTRADE and CIBC Investor's Edge are purely either cash back or commission-free trades.
When weighed against competing offers, Scotia iTRADE's cash back incentive is more than twice as much as BMO InvestorLine's at deposits of $250,000 and almost twice as much at the $500,000 deposit level.
On an absolute basis, it is curious that Canadian online brokerages don't offer the same proportion of cash-back amounts (or even higher amounts) as investors deposit larger asset amounts.
In terms of which deposit tier is the most attractive from Scotia iTRADE's latest promotion, for example, the highest ROI for cash back is at the $100,000 ($500 works out to 0.5%) deposit tier. At the $1M deposit tier, however, the ROI drops substantially to 0.15%.
At a time when competition for online investors, and in particular their assets, is only increasing, expecting more for less doesn't seem like a winning strategy. Getting 10 clients at $100,000 a piece is much more expensive (it seems) than 1 client of $1M.
It will be interesting to see how other online brokerages who are not currently running a cash-back offer approach this particular situation. For a bank-owned brokerage looking to step up to the plate, there is clearly an opportunity to offer proportional cash-back incentives that would make for a very compelling offer for deposits greater than $100,000 (assuming the 0.4% or 0.5% rates were matched to that point).
The commission-free trade option of the new Scotia iTRADE offer is also signalling where in the market Scotia iTRADE is looking to compete. Their latest offer is clearly a much pricier proposition than the offer from National Bank Direct Brokerage, whose 50 commission-free trades (which are good for up to one year) for a deposit of $5,000 is in a league of its own against deposits up to $50,000. Even at the $10,000 deposit level, RBC Direct Investing's offer (which only requires a $5,000 deposit) offers 20 commission-free trades that are good for a year whereas Scotia iTRADE offers up 20 which are good for up to almost four months. That said, for deposits greater than $50,000, Scotia iTRADE sits uncontested with its offer of 100 or more trades.
Scotia iTRADE's latest offer definitely spices things up between Canadian bank-owned online brokerages and with several other online brokerages still on the sidelines, the end of this year could reveal even more compelling offers for DIY investors heading into the RRSP contribution deadline.
By not creating proportionate incentive offers, the current set of deals might end up creating an unwanted situation – namely without a value-added incentive to add more capital than would be required to qualify for a deal, why would savvy DIY investors do so? Case in point, for DIY investors with a million dollars to move around, splitting their deposit across the three brokerages' offers instead of pooling it with one would generate a reward bonus of $2200. Combining these offers with a refer-a-friend offer which is possible at both Scotia iTRADE and BMO InvestorLine means that the total cash back obtained could reach $2350 for a total deposit of $950,000.
The bottom line for DIY investors is that there is additional value that can be asked for when signing up for a new online brokerage account. If an online brokerage is willing to compete for greater share of wallet with investors, it appears they are going to have to start opening their own wallets a bit wider.
Questrade Launches Two Factor Authentication, Finally
For anyone who follows the minutia of the Canadian online brokerage, this week has finally brought to an end a very, very, long, public and sometimes dramatic saga to have two-factor authentication enabled for Questrade accounts.
A quick Google search of Questrade and two factor authentication (2FA) turns up a rich trove of entertaining reading which documents the ongoing "wait and see".
As seen by the sheer number of comments and upvotes on reddit's personal finance Canada reddit (58 comments and 178 upvotes at the time of writing) this was an itch waiting to be scratched. To help address this spike in the conversation about Questrade, once again the Questrade support account was present and leaving comments in the discussion on the reddit thread.
Questrade's new 2FA feature enables users to verify access to their online trading account via SMS or email, as well as via password adding an extra layer of security to the login process. While the choice to use SMS is itself not without controversy (again, see the latest reddit thread for this) the consensus appears to be gratitude (and relief) that this feature is in place.
Attendance Optional: TD Direct Investing Takes Options Education Day Digital
The digitization of investor education continues and this past week, something very interesting happened as TD Direct Investing became the title sponsor of the digital version of Options Education Day.
Earlier this month, the traditional 'in person' version of the event took place in Montreal with four online brokerages sponsoring this event, however the tweet shown below from TD Direct Investing shows that TD Direct Investing has managed to be the first sponsor of the digital event and the solo sponsor.
Since TD Direct Investing has been holding webinar-style investor education events for several years, this is a uniquely appropriate fit for them to be hosting/sponsoring. On a number of strategic levels, this helps TD Direct Investing get in front of its competitors and gain exposure in a product segment (options) that many online brokerages are hoping to have their client base start trading.
Given the complexity of options trading relative to 'plain old' stocks and ETFs, the biggest hurdles for investors are sufficient understanding of and confidence in trading options, so naturally educational content is going to be critical to supporting beginner and intermediate options traders.
This latest move by TD Direct Investing shows that the Canadian online brokerage space is still dynamic and with downward pressure on commission pricing on the horizon, it may be a sign that online brokerages will push even further into making investing make sense.
Discount Brokerage Tweets of the Week
Discount Brokerage Tweets – Curated tweets by SparxTrading
From the Forums
Slow Jam
It's safe to say there are a few hoops to jump through when you're trying to get started with investing. This unhappy DIY investor took to the Personal Finance Canada Forum this week to ask whether the many bumps in the road of slow progress with their chosen bank were just teething problems or a sign of things to come. See what advice was offered in the forums here.
Side Effects
One new investor posted an interesting question to the Personal Finance Canada forum this week. With the rise of robo-advisors, they outlined their proposed plan – wondering if there is room for self-directed investing on the side and how would this play out with potential market downturns. Read the discussion here. 
Into the Close
Nobody is happier than oil prices that the weekend is finally here – just in time for Black Friday. Not only is this the time of year that folks are out bargain hunting for all sorts of things, but it is also a great opportunity for investors to take advantage of tax loss selling to potentially pick up some portfolio bargains. Whatever you're shopping for this weekend, stay warm and have fun!