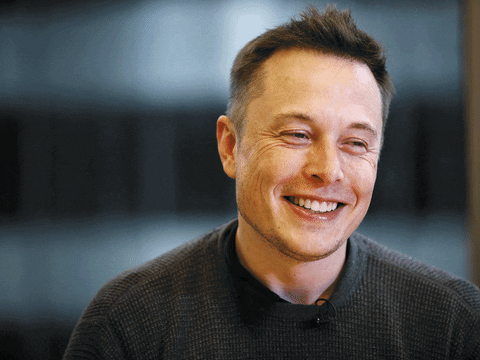 For many Canadians, it was a short week, however for many investors in Tesla, it was a tough week to be short. Even though social media has been less likely to move markets, this past week showed that what gets said in the space of a tweet can still make a difference. Fittingly, this also happened to be the case for a couple of online brokerages making waves on social media.
In this week's roundup, we take a look at one Canadian online brokerage who, amidst the trade tariffs, found a way to lower the barrier to trading with the US. Next, we peek across the border at another online brokerage who is showing that lowering fees increases the attention that investors are willing to pay. As always, we'll serve up a healthy dose of investor chatter from the DIY investor forums and tweets from this week.
Scotia iTRADE Quietly Rolls Out USD Registered Accounts
Even though there might be trade tariffs, when it comes to trading stocks, the barriers for DIY investors at Scotia iTRADE just got lower.
Earlier this week, Canadian discount brokerage Scotia iTRADE quietly rolled out USD enabled registered accounts for RRSPs, TFSAs, RRIFs, LIRAs and LRSPs. And, even though Scotia iTRADE hasn't yet made any official announcement on social media about it, clients nonetheless took to Twitter to weigh in on the new feature.
Interestingly, on the Scotia iTRADE website, there was (at the time of writing) an information page about the new feature however the pricing page/table still showed the US Friendly RRSP pricing, so it is unclear if this program will continue to exist alongside the new USD accounts or if it is going to be phased out for RRSPs.
On balance, this was a good move by Scotia iTRADE and now leaves HSBC InvestDirect as the only major Canadian online brokerage that does not offer the USD registered accounts.
The relative quiet nature of the new feature roll out is surely not going to last too long.
Whether the new account type is part of a bigger strategy (perhaps a new online promotion or deal) remains to be seen but for those who like to place bets, the odds that Scotia iTRADE will stay mum about the feature are slim to none.
What does this mean for other Canadian online brokerages?
For the moment, it's difficult to gauge whether Scotia iTRADE will take this opportunity to update its pricing on its registered accounts, however assuming they do not, other online brokerages – including bank-owned online brokerages – can counter Scotia iTRADE's new launch with a less expensive cross-border experience. The administration fees and activity level threshold for deposits under $25,000 make Scotia iTRADE a tough choice for price sensitive DIY investors.
For Scotia iTRADE, the challenge will be to demonstrate the value of their offering to DIY investors. Standard commission pricing concerns aside, the competition has been moving aggressively in the areas of content development, new features and pricing drops on ETFs, so while the move to deploy USD registered accounts is welcome, it is by no means industry-leading.
As 'innovation' becomes the new benchmark by which online brokerages are going to be judged (especially when being considered alongside 'fintech' companies such as robo-advisors), the strategy of playing catchup is, ironically, not going to be enough to keep up.
Qtrade Investor Launches Refer-a-Friend
So much for the summer being quiet on the deals & promotions front. In what is an interesting sign of their digital coming of age, Qtrade Investor, one of Canada's most popular online brokerages, rolled out a new refer-a-friend program that offers up $25 to both the referrer and referee.
There are a number of reasons why this such a modest cash back offer is such a big deal, however we'll focus on two main reasons why this matters.
The first is that this new promotion enables them to monetize further their noteworthy client satisfaction. Qtrade Investor's strength in client service can hopefully now bear fruit in terms of bringing in referral business. Unlike many other online brokerages in Canada, Qtrade Investor can lay claim to topping the Globe and Mail's online brokerage ranking and so there's definitely a stronger incentive for people to give Qtrade Investor a shot. The fact that a minimum deposit of $1,000 is required to benefit from this offer is also going to make it hard to ignore – especially with younger investors.
A second reason this kind of promotion coming to market matters is because it pits Qtrade Investor against a smaller pool of competitors, such as Questrade, BMO InvestorLine and Scotia iTRADE who also have referral offers. The combination of launching a deal in a category that has relatively few competitors, putting out a deal that investors are likely to tune into and controlling what they spend on acquiring a new client means that Qtrade Investor hits the trifecta of getting attention and new businesses at a competitive price.
Of course, the big upshot for DIY investors is that if a brokerage like Qtrade Investor is prepared to step into the refer-a-friend market, it's going to challenge other Canadian discount to figure out how to respond.
Can't Fight that Fee-ling Anymore
What a difference an 'r' makes – and yes, we know pirates would agree on that point. Nonetheless, when fee turns into 'free' one thing is for certain, people pay attention. As a counterpoint to the story above about Scotia iTRADE, a US-based online brokerage that we don't talk too much about – Fidelity – crossed our radar by announcing a drop in account fees for brokerage accounts to zero (alongside a much more widely publicized drop of administration fees of mutual funds to zero).
Regular readers of the Weekly Roundup will note that Robinhood is typically the online brokerage that has become synonymous with free trading accounts. This latest move by Fidelity to drop the associated administrative fees, however, is definitely a shot across the bow at both the big players – such as Schwab or Ameritrade – who have administrative fees for managing an account and the small ones too, like Robinhood – who don't have the scale or brand recognition Fidelity carries.
As with all big developments in the US online brokerage space, the natural question for Canadian DIY investors or observers of the space here in Canada is 'could it happen here?' and in this particular instance it is a very fascinating question.
What might happen if an online brokerage dropped the maintenance and administration fees of an account to zero with NO minimum balance requirements?
First, it would probably get the attention of the deal-seeking crowd and the math suggests that low(er) balance investors who want to park their assets somewhere and don't want to get dinged on fees would find a very compelling online brokerage. In other words, there is a good chance that any online brokerage in Canada who chose to lower the administrative fees on an account down to zero would get the attention of a very vocal group of DIY investors.
Second, if this was a move done by a bank-owned brokerage, for example, it would almost certainly accelerate a reduction in the number of online brokerages in Canada, likely one of the smaller or less popular online brokerages. This would be especially true if other large online brokerages followed suit.
The fact that there is an online brokerage in the US offering commission free trading, and now one offering drastically reduced account fees and lower barriers to entry, means that DIY investors are starting to see that a 'better' world exists when it comes to DIY investing.
So, even if we don't have the drastically low pricing that US online investors can enjoy, the existence of these accounts forces Canadian online brokerages to work that much harder to explain where the money is going to for online brokerage commissions and service fees.
What online brokerages in Canada need to figure out is how much they are prepared to spend in marketing dollars to convince their clients it's a good idea to keep their fees and pricing high.
Discount Brokerage Tweets of the Week
Discount
Brokerage Tweets – Curated tweets by SparxTrading
From the Forums
Taxing Decision for a Day Trader
With so many "tax free" accounts here in Canada, the prospect of day trading is appealing to many who either don't fully appreciate the true business-like nature of day trading or who haven't yet read the fine print on account types. Either way, this post from reddit's personal finance Canada section from one DIY investor contemplating day trading via TD Direct Investing likely has a bit more homework to do, especially considering some of the answers that ensued.
Make or Break
For many online investors, ETFs and the move to managing money other than in a mutual fund continues to grow in popularity. For one investor in this reddit post, the question on whether hanging around in a mutual fund or jumping ship came down to what the receiving institution would be willing to pony up – an indication that, along with the numbers, sometimes the deals matter.
Into the Close
On top of the weather, it looks like markets are once again heating up. The best advice it seems is to 'stay cool' so however you choose to do so for the weekend, here's hoping that you enjoy the weather and the time off in style. Have a great weekend!