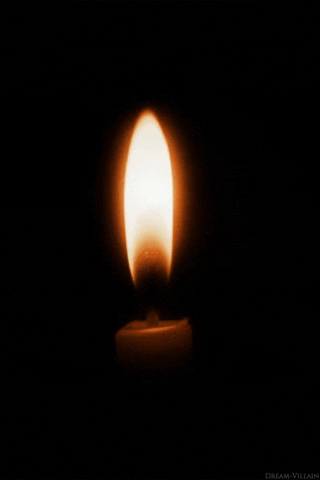 For traders of Canadian securities listed on the TSX/TSX-V and Montreal Exchange, the weekend showed up a little earlier than anyone expected. With trading on these markets halted, it was an opportune time for the Toronto crowd to tune into the wizardry of the Toronto Raptors. Of course, online brokerages in Canada are used to throwing a few surprises at the DIY investing space and this week, some pleasant surprises came to market that spell interesting times for active traders.
In this edition of the roundup, we take a look at an acquisition deal that beefs up one online brokerage's war chest and is part of a new and exciting chapter for Canadian online brokerages. From there we'll review some interesting developments with a bank-owned online brokerage that's turning its efforts to Western Canada. Also, we'll report on a new active trader feature that offers an interesting approach to short-selling at one independent online brokerage. Speaking of surprise developments, this will be the final week we roll out tweets of the week in the current format – we'll be switching things up and putting this feature on pause. Not on pause though will be chatter from DIY investors which will close out this edition of the roundup.
Jitneytrade to be acquired by Canaccord
After years of treading water, it appears the Canadian online brokerage market is now on the move. This week, a big name in Canadian wealth management, Canaccord Genuity, made a very interesting play by initiating an acquisition of Jitneytrade, a Canadian online brokerage that caters primarily to active traders.
The deal, which was announced by press release, will see Canaccord Genuity acquire both Jitneytrade as well as FinlogiK, the parent to Jitneytrade.
According to the press release Jitneytrade will continue to operate independently however the release also states that the acquisition "serves to support Canaccord Genuity's mid-market share of equities trading and providing access to new areas of growth through accelerating its development of an enhanced fintech product offering."
There's certainly a hint in there that Canaccord, with its strong book of deals and deep client base, could present a genuine challenge to other Canadian online brokerages who cater to active trading clients – in particular options trading clients. Of course, there's also the fact that through Jitneytrade, Canaccord clients may now be inclined to reconsider which online brokerage they want to actively invest with.
What makes this deal between Jitneytrade and Canaccord all the more interesting is that it is yet another example of smaller Canadian online brokerages integrating with larger financial services players in Canada.
In September 2017, for example, CI Financial announced that it was acquiring BBS Securities, parent to Virtual Brokers. And, in December of 2017, Qtrade Investor and Credential Direct announced they would be merging under the umbrella of wealth management firm Aviso.
Clearly the days of the smaller online brokerage players in Canada are numbered.
"Smaller" non-bank-owned online brokerages are now better capitalized to take on bank-owned online brokerages' dominance of the wealth management space which should make things even more competitive for DIY investors going forward.
On a more speculative note, Questrade is now the only independent online brokerage to be standing on its own two feet – and given the recent activity in online brokerage space in Canada, one wonders if it too will become acquisition target.
National Bank Direct Brokerage looking west
Sometimes it's the little things that actually turn out to be interesting signals of things to come in the online brokerage space in Canada.
This past week, a sponsorship by National Bank Direct Brokerage of a conference in Vancouver crossed our radar.  Specifically National Bank Direct Brokerage is a sponsor of the "Investment in Innovation – GCFF Vancouver Conference" which caters to Vancouver's Chinese investor community. Included in the conference are companies from a number of headline-making sectors, including blockchain, fintech, medical marijuana and more.
Event sponsorships for online brokerages have become increasingly rare, so it was telling that NBDB would be reaching out to this particular event. The combination of a number of small-cap companies as well as connecting with a critical mass of investors from the Chinese community is an interesting choice for a bank-owned online brokerage that is much better known in Quebec and Ontario and is likely a clear signal of greater intentions to explore how to make inroads in Western Canada, specifically in BC. It'll be interesting to see how other brokerages with deeper footprints in BC respond and whether the critical mass of Chinese investors represents a compelling niche to stir up competition amongst Canadian online brokerages interested in connecting with this market demographic.
Questrade enhances short-selling experience
Based on an announcement made at the end of last week in Questrade's community blog, enhancements to its IQ Edge trading platform that include an automated way to determine the cost of selling shares short took effect.
According to the feature announcement, the borrowing rate (and therefore cost) of short selling will be a floating one which will vary based on a security's value, demand and available inventory. For traders interested in maintaining a short position, Questrade's platform will be able to display what that carrying cost will look like as long as the trade is live.
When it comes to short-selling, one of the recurring comments from active traders is the challenge obtaining securities – however with this new program in place there might be an interesting mechanism for Questrade to monetize interest in short-selling and/or moderate the availability of shares to short.
Discount Brokerage Tweets of the Week
After just about three years and close to 150 weekly stories of DIY investor reactions on Twitter, this is the last edition of the tweets of the week in the current format. Our platform provider as acquired by Adobe and as a result the platform that we used to curate and deliver these tweets has been decommissioned.
We're hoping we can continue to bring interesting insights about the online brokerage space to you from Twitter and are looking forward to being able to start publishing this segment again soon.
Mentioned this week were CIBC Investor's Edge, Questrade, Scotia iTRADE, and TD Direct Investing.
Discount
Brokerage Tweets – Curated tweets by angeloAtSparx
From the Forums
Fine Print
For DIY investors contemplating being an active investor, there's an important set of requirements you ought to be aware of. In this post, from RedFlagDeals.com's investing thread, one user points out the fine print at a big online brokerage that shows how vulnerable traders can be when it comes trading on margin.
Pay for Parking
When it comes to parking cash in an online investing account, there's a limited number of choices for safely growing your investment. In this post from reddit's personal finance thread, one user gets an interesting reply to a question about low fee options.
Into the Close
With this week now in the books, it's one that Canadians and Torontonians won't soon forget. Another week and another terrible tragedy. To the victims, their families and loved ones as well as to all Canadians impacted by the horrendous van attack that took place in Toronto, the SparxTrading team offers our deepest condolences.
Cartoon for April 24. #HumboldtStrong #humboltbroncos #TorontoAttack #TorontoStrong #TorontoMapleLeafs #Toronto pic.twitter.com/vc5oJ0VqwN

— Michael de Adder (@deAdder) April 24, 2018