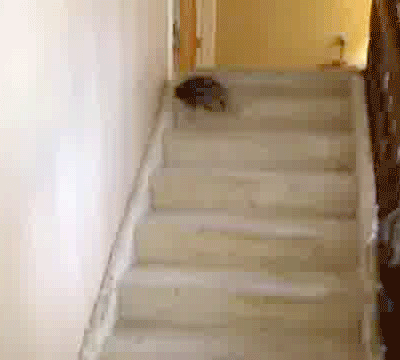 Whether or not we like it, we can't seem to avoid politics drifting into markets. One thing there is no shortage of, however, is controversy. This week is no exception. With uncertainty creeping into markets, how online brokerages are navigating their way through a very dynamic situation is both exciting and, at times, nerve wracking.
With the start of a new month, we kick off this week's roundup with a look at the latest action on the deals front and what one Canadian online brokerage appears to be doing to stand out from the crowd. Next we take a look at the return of volatility to the trading markets as well as the return, in a big way, of DIY investors. Also on the docket, a very interesting article that once again raises the specter or hope of a world in which DIY investors don't pay any trading commissions. We'll cap off the roundup with a look at what DIY investors were saying on Twitter and in the investor forums.
Deals March On
With the rush of the RSP contribution deadline now behind everyone, Canadian online brokerages are taking a bit of a pause to crunch the numbers on their efforts to attract new clients and deposits into RRSP accounts.
While we wait for the dust to settle on February, early action from the deals and promotions side heading into March point to a pullback in the number of cash back offers as well as an interesting maneuver by Qtrade Investor to incentivize DIY investors to consider making a switch.
Starting first with a quick overview, in this month's deals & promotions, we noted that with the expiry of cash back offers from Qtrade Investor, TD Direct Investing, CIBC Investor's Edge and Scotia iTRADE, the field of providers who currently offer the most cash back bonus at a given deposit tier is very diverse.
As the chart above shows, Questrade's referral cash bonus offer stands out in the <$10K range and surfaces again in the $100K to $200K deposit level. BMO InvestorLine, whose offer does not apply to TFSA accounts, dominates between $200K and $999K. Perhaps a bit of a surprise name on this list is Credential Direct whose offer at the $1M+ level is currently the highest, but also at the $15K to $25K level and between $50K and $100K. Another surprising name is HSBC InvestDirect which happens to have the top offer in the $25K to $50K deposit range however to qualify for that offer, investors need to execute at least three commissionable trades.
Fortunately, there are still many commission-free trade offers which aren't scheduled to expire just yet, so for some investors, there's still some value to be had on the way into a new brokerage account.
Of course, making the switch to Qtrade Investor just became a little easier this week. Their new transfer fee reimbursement threshold has been moved down from $25,000 to $15,000. Historically this has been a limited time option and part of a special promotional offer however the website offer details (see below) don't attach a timeframe to the offer. They do state that the offer can be revoked at any time, however this seems like it might be the new normal. If it is, then Qtrade Investor's transfer fee coverage becomes one of the most competitive currently in the market.
It's remarkable how consistent the transfer fee reimbursement is across brokerages. The minimum deposit of $25,000 is pretty much par for the course and for the handful of brokerages (National Bank Direct Brokerage, RBC Direct Investing, HSBC InvestDirect) whose deposit requirements are under $25,000, it is very interesting to observe that Qtrade Investor is the only non-bank-owned brokerage of that bunch.  Strategically, this helps Qtrade Investor stand out quite prominently – they stand out against almost everyone else, and they stand out against bank-owned online brokerages. In addition, the recent Globe and Mail online brokerage rankings will also help amplify their position in the market place.
The good news for DIY investors, in spite of the cash back retracement, is that there are still a number of competitive offers out there. The next big push will be for the tax refund pool before things potentially either taper off for the summer or ratchet up significantly as marijuana legalization comes back into the spotlight, and with it, attention on the cannabis stocks. Of course, volatility in either direction is usually a boon for online brokerages, which just so happens to be a great segue  into the trading stats reported by Interactive Brokers for February.
Guess Who's Back?
The big V in February this year was not Valentine's but rather Volatility. After all but disappearing for the better part of five years, uncertainty has crept back into the markets. What the catalyst was is itself the cause of speculation however the bet against volatility seems to be on its way out.
An interesting interview that Chairman and CEO of Interactive Brokers, Thomas Peterffy, had with CNBC pointed to a storm brewing as traders look to unwind bets and are largely at the mercy of the market to do so. Why this matters for investors is because it represents a shift in trading strategies – certainly for options traders – that will no doubt take time to adjust to. Secondarily however, volatility is great for traders and even more beneficial for online brokerages.
The stats from Interactive Brokers' February 2018 trading metrics also clearly point to volatility pushing up trading activity. The number of Daily Average Revenue Trades (DARTs) is a whopping 50% higher on a year over year basis and 13% higher than already volatile January.
Another stat that stands out at Interactive Brokers is their continued account growth. It's genuinely hard to argue with their growth in accounts however as good as they were in February, we're keen to see what rival E*Trade comes out with. In January, they reported an incredible year over year increase of 149% in net new brokerage accounts (factoring in those who joined and those who left). Whether that momentum, largely driven by a frenzy in cryptocurrency, can serve as a catalyst or if it is just a blip that will revert over the next few months, there is clearly a case for volatility to stick around with many more investors jumping into the markets.
Another Final Countdown
Readers of the roundup will no doubt pick up on the reference to the song which capped off last week's roundup. Admittedly it may have found its way onto my workout playlist however it deserves mention again this week because of an interesting article that surfaced on Seeking Alpha.
The article, which raised the specter of zero-commission trading, focused on whether Interactive Brokers could survive in the 'post-apocalyptic' online trading environment of commission-free trading. It is a great question which is even more interesting to ask of Canadian online brokerages whose primary business is order execution.
As technology becomes increasingly sophisticated, order execution should become frictionless, instant and essentially without cost. That, at least, is the business case of online brokerage Robinhood, which now boasts commission-free trading of stocks and options. Here in Canada, commission-free ETF trading already exists at National Bank Direct Brokerage and it will be an incredibly transformative moment should any of the major online brokerages decide to plumb the depths of sub-$5 per trade as a standard rate. Based on what's happening in the US, it's a matter of when, not if.
For DIY investors looking for a break, the catalyst to the move down in pricing may come sooner rather than later. After all, strategically all Canadian brokerages have to confront the same reality. The brokerage with the largest amount of assets under management has the best odds of financially weather the zero-commission reckoning. Whoever does it first in Canada will get the biggest headlines, will likely see a flood of assets and will get a very big head start on firms planning for this (and a very big head start on those who deny it could happen here).
Perhaps that catalyst may come from an unlikely place. The Canadian Securities Exchange is rolling out a blockchain platform for instant clearing and settlement of securities, something that the newest and most 'buzzworthy' stocks would conceivably want to take advantage of.
By reducing the time it takes to clear and settle a trade to zero, there's a lot of friction (and cost) to the transaction of trading a stock that can be eliminated, which again makes the case for commission prices to go lower and for the monetization strategy for online brokerages to shift away from charging such high fees per trade.
So, while patience has definitely been a virtue to investors, it seems like the days of trading commissions are finally numbered, and that is definitely worth waiting for.
Discount Brokerage Tweets of the Week
We've hit a technical hiccup in grabbing the tweets this week. Stay tuned as we investigate this further. In the meantime, here's a selection of what we've gathered so far.
Discount
Brokerage Tweets – Curated tweets by angeloAtSparx
From the Forums
Connections and Transfers
Getting an effortless investing strategy up and running can sometimes take quite a bit of effort. This post from reddit's Personal Finance Canada section highlights some account funding issues that cropped up for one investor trying to fund a TFSA.
Art of the Deal
With deals on everyone's mind, it doesn't hurt to wonder what kind of pricing improvement could be obtained by bargaining with an online brokerage. Find out the experience of one investor who was interested in bargaining down an online brokerage on commission fees in this reddit post here.
Into the Close
That's a wrap on a week that featured hypersonic nuclear weapons, trade wars and markets still hanging in there. I guess if there is no market to wake up to then the world has bigger problems. On that rosy note, for Toronto investors interested in the rebounding mining sector, be sure to check out the PDAC convention to get an 'on the ground' sense of companies who deal 'underground'. Yours truly will be there so be sure to tune into the SparxTrading Twitter feed for highlights. #HaveAGreatWeekend