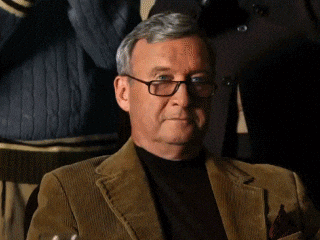 …Aaand we're back. Now that November is here, it's not only fireplaces and furnaces that are heating up, but also the action at Canadian discount brokerages. Specifically, the promotional activity is starting to ramp up and it looks like the gloves may be coming off to end 2017.
In this edition of the weekly roundup, we take a look at the latest deals and promos to go live from Canadian online brokerages and one of the biggest trends we've spotted that might make life pretty interesting for DIY investors and other online brokerages alike. From there we take a look at an interesting series about to launch from SparxTrading.com in the next few weeks and follow up with a very unique interview we found of the CEO of one of Canada's independent online brokerage's. As always, we'll take a look at what DIY investors were chatting about on Twitter and in the DIY investor forums.
New Month, New Deals
While we probably won't see another Black Friday or Cyber Monday style promotion for online trading accounts, the reality is that as RRSP season gets closer, we expect to see more incentive offers come to market, especially from online brokerages that typically sit on the sidelines for most of the year.
Fortunately, by the first Friday in November, there are already two new discount brokerage deals to kick off the month.
First out of the gate was BMO InvestorLine, who launched a new cash back promotion to replace their previous promotion that expired at the end of October.
This new offer has three different cash back levels based on the amount deposited. Cash back amounts range from $50 to $300 depending on the amount deposited. Interestingly, the minimum deposit to qualify for the current BMO InvestorLine cash back promotion is $50,000, which is typically lower than the $100,000 qualifying deposit level from past promotions.
Also noteworthy is that the cash back amounts can be combined with the referral bonus offer ($50 cash). So, new clients can receive a cash back promotion plus the amount from the referral bonus.
Another cash back offer to hit the market this week was from CIBC Investor's Edge. This is another tiered offer with cash back amounts ranging from $100 (for deposits of $25,000 to $49,999) to $400 (for transfers of $100,000 or more). There is an important detail to this offer which is that accounts eligible for this promo are RRSP or TFSA accounts.
Currently, BMO InvestorLine and CIBC Investor's Edge are the only major online brokerages offering a standalone cash back offer. All the other cash back offers have to be accessed through the referral offers, and even then, only three online brokerages (BMO InvestorLine, Questrade and Scotia iTRADE) have these cash back referral programs in place.
The bigger trend, it appears, is for Canadian online brokerages to be encouraging switching from competitor firms.
Almost all of Canada's online brokerages have switching fee coverage offers. BMO InvestorLine offers the most coverage ($200) for transfer fees, however the deposit amount required for that transfer coverage is $200,000. By comparison, RBC Direct Investing and HSBC InvestDirect require at least $15,000 to cover transfer fees.
Interestingly, Desjardins Online Brokerage's current promotion is geared towards attracting DIY investors from other online brokerages. Their 1% commission-credit campaign was recently updated with and extended deadline (through to January 31st) and has also revised the promotion code with a greater emphasis on the transfer aspect of the promotion. Similarly, the latest promotion from CIBC Investor's Edge also appears to put greater emphasis on transferring an existing account from another institution.
For DIY investors, this kind of promotion is a signal that discount brokerages are becoming more assertive in pushing for assets, especially those from other brokerages. It should, in theory, push other online brokerages to step up their efforts to a) retain clients but also b) onboard new clients. As a result, we expect November will have additional new offers come online, and all DIY investors will want to keep an ear to the ground for what Canadian brokerages are offering.
Year in Review
It's hard to believe the year is almost over but with just 7 more weeks until Christmas, the lights, decorations and holiday tunes will be hard to miss.
To get into the giving spirt, exclusively for readers of SparxTrading.com, we've got a special present of our own lined up: a collection of reviews and perspectives provided by Canadian online brokerages on the year that was.
While there might still be a few more surprises coming before the year is out, it will nonetheless be a great opportunity to hear what Canada's online brokerages have to say about their milestones for the year as well as what DIY investors can expect in 2018. Stay tuned as these will start rolling out in the next two weeks!
Questrade CEO Provides Perspective on Investing
Every so often an interesting nugget crosses our radar. Although we didn't report this last week, we came across an interesting interview by blogger Jessica Moorhouse with CEO and founder of Questrade Edward Kholodenko.
Now, for any veteran investor in the markets and especially anyone doing investing in early stage companies or mining/exploration stocks, one of the key indicators to use in deciding whether to invest in a company is to look at the management and leadership. In the case of choosing an online brokerage, it is a challenge to get a very candid view of the leadership to understand what their vision is of the brand and what direction they are taking the firm in, so this video interview helps to shed some light on Questrade's story through that of its founder.
Within Canada, Questrade is unique in that sense because they are still an independent brokerage and because their CEO isn't camera shy. In this almost 30-minute interview, there's a lot of ground that gets covered – including the story behind how Questrade got started. More interesting, however, is the entrepreneurial approach that Kholodenko has taken in founding Questrade, a theme that seems to have characterized its growth path since its launch. From the time that Questrade launched as a discount brokerage in Canada, they have since broadened their reach into ETFs, market making and managed wealth services, including the robo-advisor space.
Perhaps as a result of constantly evolving their technology offering in the financial services space, Questrade was recently invited to participate on a team to improve delivery of financial services technology in Ontario.
Of course, technology companies are not without growing pains. At discount brokerages in Canada, big and small, technology hiccups occur – and Questrade has had their fair share over the years. Any scan of the discount brokerage tweets of the week show that momentary interruptions in service, especially during market hours, get the attention of active (and typically vocal) investors. Nevertheless, the challenge to evolve and innovate is always there, so this interview offers a unique window into this online brokerage and especially the perspective of its CEO on DIY investing, robo-advisors and more.
Discount Brokerage Tweets of the Week
There were glitches galore across the board this past week. Find out what DIY investors were chatting about. Mentioned this week were Questrade, RBC Direct Investing, Scotia iTRADE, TD Direct Investing, and Virtual Brokers.
From the Forums
Friends & Family Feud
Referral programs at DIY brokerages are interesting approaches to acquire new clients. While there are a handful of programs in Canada, one of the most popular is Questrade's. In this (very long) post from reddit's personal finance Canada thread, one user provides a very interesting window into their experience with the referral program and all important "fine print" that is so important to read through.
DIY vs Robo
With investors now becoming more familiar with robo-advisors as a choice in the wealth management mix, there's a natural question as to whether or not DIY investing is better or worse than robo-advisors. In this post from reddit's personal finance Canada forum, it was interesting to read responses comparing the Canadian Couch Potato vs Wealthsimple.
Into the Close
That's a wrap on another week. Daylight savings ends this weekend so there's at least one more hour before market open on Monday. With lots of sports on the docket for the weekend, there's certainly an extra hour to enjoy it all. Of course, now that winter has started to show up (amirite Vancouver?) in some places, the warm glow of a computer screen or LED TV is pretty tempting. Have a great weekend!