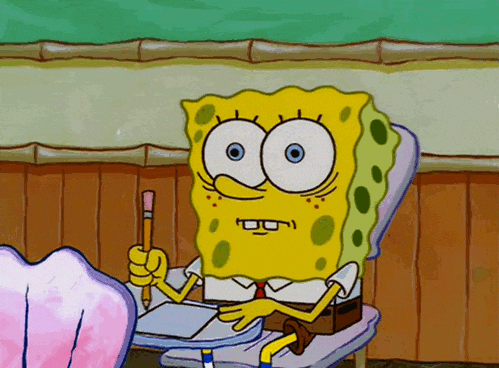 With the chaos in the Oval Office and the specter of nuclear war being played out on the world stage, Canadian DIY investors may've seen this short week as a week to either be short, enjoy wearing shorts or perhaps change shorts. To paraphrase a reference to Game of Thrones, to some, chaos is a ladder. For Canadian discount brokerages, perhaps the most enterprising among them will be looking for a way to climb up a rung.
In this week's roundup, we take a look at interesting data from the US that seems to show that there might be more DIY investors willing to venture into the market rather than retreat from it. Next, we highlight one upcoming event for DIY investors that might help offer some much needed perspective on how to navigate markets and how certain Canadian online brokerages are hoping it will help give them some much needed visibility with DIY investors. As usual we'll review the latest tweets about Canadian discount brokerages and find out what was being said in the forums.
A lesson from Mr. Market
As any seasoned investor or trader knows, "Mr. Market" always has a lesson (or three) to share for those who are observant enough to pay attention.
Despite the political uncertainty in one of the world's most important economies, it appears that rising markets are trumping 'Trump' and drawing more folks into the market faster than the rhetoric and prospect of instability are pushing them away.
One of the interesting data points that crossed our radar this past week came from US online brokerage TD Ameritrade in the release of their most recent trading metrics (from July 2017). Specifically, compared to this point last year, the number of accounts is up (+6%) as is the average number of trades per day (+10%). While the latter might signal more volatility, the former suggests that more individuals are either jumping back or are stepping into the market, despite some of the negative news dominating headlines.  Additional data from other brokers might also support this assertion.
Earlier this month, Interactive Brokers, another US online brokerage, also reported yet another increase in the total number of accounts (+21% y/y) as well as the number of Daily Average Revenue Trades (+15% y/y).
For observers of the industry, it may not be surprising that the continuing uptrend in the major US market indices would stoke investor interest in entering the markets or to incentivize greater activity.
That said, it is an important lesson to observe that in spite of the negative headlines dominating the news, that markets and their participants continue to carry on. Markets attract opportunists and for now, they continue to discount the risk (rightly or wrongly) of economies going off the rails.
Whether the sentiment in the US DIY investor market can help inform what's going on in Canada is hard to say for sure. If Canadian investors are as confident as their Southern neighbours, however, Canadian discount brokerages may want to (or need to) step up their efforts to win the attention of Canadian DIY investors.
Heading into the fall, if the world is still around, it seems that Canadian online brokerages will be stepping up efforts with something all market participants pay attention to: bargains.
MoneyShow coming to Toronto
The 2017 Toronto MoneyShow will be taking place in just under a month from now. As with previous shows, this year will feature a full lineup of speakers consisting of market analysts, traders and more, each providing their particular take on the direction on the markets.  Though the show will have a familiar feel to it, there are a couple of interesting observations about this year's MoneyShow that will highlight what's hot with investors.
One of the first things that stands out about this year's show is the attention given to one of the most popular stories: the cannabis sector.
At this year's MoneyShow, there are seven presentations focusing on cannabis investments including topics on the world's first marijuana ETF and a panel discussion on the Canadian cannabis industry. In addition to speakers and panel discussions, there will also be a handful of cannabis-sector companies exhibiting at this year's show.
With dozens of publicly-listed companies in the cannabis space, it will be a challenge for many of these companies to stand out to DIY investors, so it is likely that publicly traded cannabis companies will be a more common site at investor conferences going forward.
Another interesting observation is what Canadian online brokerages are up to at this year's show.
For example, the presentations by BMO InvestorLine for their advanced trading platform – BMO Market Pro as part of the options trading offering may be a signal that BMO InvestorLine will be stepping up its efforts to compete directly against TD Direct Investing's advanced options trading offering.
As a side note, for options enthusiasts, there will be a presentation by Montreal Exchange on the options trading simulator, Options Play, as well as what's sure to be a large draw, an 'up-close-and-personal' session with Tom Sosnoff, founder of TastyTrade.
The fact that there will be at least four Canadian discount brokerages in attendance including BMO InvestorLine, Interactive Brokers Canada, National Bank Direct Brokerage and CIBC Investor's Edge, is a signal that online brokerages are hoping to make a personal connection with attendees.
Interestingly, data from the MoneyShow demographic data of attendees show that TD Direct Investing (37%) is the most popular online brokerage with attendees by a factor of 3 over the second-most popular brokerage (Scotia iTRADE – 12%). Curiously neither TDDI nor Scotia iTRADE are listed on the exhibitors list (at the time of publication).
For DIY investors considering attending the show, the price of admission (free) is definitely 'right' however the tradeoff is that information about an attendee can be shared with companies exhibiting at or sponsoring the show.
Individuals who can't make it to the show in person can also still participate. The MoneyShow Toronto will also be available in a 'virtual' show floor. There are streams available online to tune into what presenters have to say about topics of interest. Given the high level of uncertainty in the news, attendance and interest in figuring out how the 'pros' are approaching the markets will be popular draw and worth tuning into.
Discount Brokerage Tweets of the Week
It was a 'quiet' week by Twitter standards. Nonetheless, there were still many interesting comments. Mentioned this week were CIBC Investor's Edge, Questrade, RBC Direct Investing, Scotia iTRADE and TD Direct Investing.
From the Forums
No Takebacksies
For DIY investors, navigating the maze of personal finance inevitably leads to some 'teachable moments'. Case in point – this post from reddit's Personal Finance Canada thread in which one DIY investor opened a Questrade RRSP only to realize it was not the right move. Worth a read to see how Questrade stepped in to help and what others had to say about the situation.
A Simpler Approach
In 2017 it is now possible to have a conversation about where money can be managed for what seems to be a much more reasonable rate. In this post, from reddit's Personal Finance Canada thread, one user was curious about the ever popular TD E-series funds and how the DIY approach stacked up in terms of cost and convenience against the new comer Wealthsimple. Worth a read.
Into the Close
That's a wrap on a very intense and very fiery week. From the battleground of Westeros to the battleground of social media, this week had its fair share of dragons. Heading into the weekend, however, it's safe to say that there's only one fire-breathing dragon that just about everyone is looking forward to seeing. Have a great weekend!