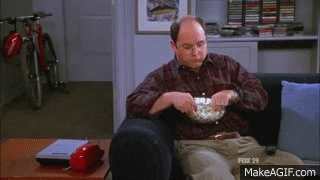 Separating news from noise is harder to do some weeks than others. This might have been one of those weeks. Despite markets responding to earnings and fundamentals, and despite economic news that shows Canada's economy is now firing on all cylinders, there's just one story that seems to Trump it all. For traders and investors, venturing forward into the unknown is a daily exercise, but the biggest lesson every trader/seasoned investor has learned is the value of risk management.
In this week's edition of the discount brokerage roundup, we take a look at the balance between innovation and risk management. The first story, a tale of a new website roll out, showcases how a large bank-owned online brokerage navigates the challenge of being both familiar but innovative with one of their most important customer touchpoints. From there, we'll do a lightning roundup with updates from the deals and promotions arena and some interesting news that could make a splash with DIY investors interested in ETFs. As always, we'll review what DIY investors were saying on social media and the forums.
CIBC Investor's Edge rolls out new website
When it comes to websites and design, the common theme among Canadian online brokerages appears to be less is more. This week, CIBC Investor's Edge officially launched their new public facing website with a refreshed look, simplified menus and navigation and a more focused approach to reaching their core client base.
After being telegraphed to website visitors several weeks ago, the new website is finally here. For a bank-owned online brokerage, such as CIBC Investor's Edge, designing for the online investor is a balancing act between ensuring the look and feel is consistent with the brand while also creating an experience that resonates with the fast-moving world of online investing.
So, in some ways the new website is a tale of two stories. Yes, the new CIBC Investor's Edge website is a significant overhaul from its predecessor. Gone are the drop-down menus, the snapshot of the markets and tiny, text heavy pages. In their stead is a visually more modern, responsive and focused website that features the fun and approachable icons present in much of the broader CIBC marketing and imagery (like the penguins). That said, there is still a connection to some of the familiar imagery choices/styles in the headers and the site itself isn't a bold departure functionally or aesthetically from its peers.
As with many redesign projects, there are lots of interesting angles to discuss. In this case, looking at the reorganization of the content on the website – which appears to be a substantial change – can provide a way to walk through some of the changes and what they might suggest about the evolution of CIBC Investor's Edge in the fast-moving digital space.
From a design and user experience point of view, one of the most visible changes is the use of a top navigation bar without accompanying drop-down menu items. Likely a design choice that arose from a 'mobile friendly' web design, simplifying the menu in this fashion means that users will be scrolling more to find information on the page of interest and that many items from the previous site have been revised to be shorter or removed entirely.
The new menu breaks the website into the following categories:
Accounts and Investments
Platforms and Tools
Research
Pricing
New Investors
Experienced Investors
Previously the menu, at the top level, was broken into:
Getting Started
Benefits
Investor Profiles
Education Centre
So, at a high level, there is clearly a shift from talking about how, why and who, to talking about what, how much and who.
A recurring theme in the new website design is that there appears to be a tighter focus on the "investor" rather than the "trader".
There are subtle things, such as the language choice to use the term 'investing' rather than trading as well as some more obvious things, such as the placement of registered account types at the top of the accounts and investments section or, in the platforms and tools section, a heavy emphasis on monitoring and research rather than execution.
Why this is interesting is because despite the pricing for commissions being attractive to very active investors or traders, there isn't the same technical emphasis either on trading platform, charting or technology/execution that active traders might respond to and that competitor brokerages have. CIBC Investor's Edge, at least through this website refresh, appears to be catering towards less active investors which means that their bank-owned peers who do have more sophisticated active trading platforms, such as TD Direct Investing, Scotia iTRADE or National Bank Direct Brokerage, might be able to attract these types of active clients who also seek the convenience and security of a large bank-owned brokerage.
Another feature that is clear in the new website is that the layout of the text is less crowded, easier to read and there feels like there's enough information about the product/service to get a reasonable understanding of what it is without going into too much detail. Subtler, however, is also the use of language. For example, the section for 'new investors' explains more clearly and simply what accounts are available and how the process to get started works.
Of course, despite the website refresh and even a web-based experience to help populate the application forms, users cannot (yet) fully open an account online with CIBC Investor's Edge. New clients still have to print, sign and send forms in or open the account in-branch. While this is certainly not news to the development team at Investor's Edge, the new 'norm' being set by robo-advisors and even some online brokerage peers, is that opening up an account for investing online can be done entirely online.
Overall, CIBC Investor's Edge's new website is an evolutionary step forward into the new reality of online investing.
The website has a more modern looking interface as well as a tighter focus on the kinds of clients that CIBC Investor's Edge might be trying to appeal to. Their commission pricing strategy has given them immediate relevance with almost all DIY investors, so the choice for many DIY investors really comes down to value added features and experience. Fortunately for CIBC Investor's Edge, buy and hold investors do have a certain amount of patience with the process of investing and are always in the market for a good deal.
Lightning Roundup
Deals get a digital boost
With a new month around the corner, Canadian discount brokerage deals are set to roll over next week. Currently on deck for expiry are Qtrade Investor's commission-free ETF offer for Canadian ETFs and Scotia iTRADE's free movie points and free trades offer. The exciting news heading into the new month is that BMO SmartFolio has extended the deadline to qualify for its no management fee offer promotion through to the end of October. Also, another offer is in the pipeline at SmartFolio which we will release more details on in the coming weeks – stay tuned!
Questrade ETFs acquired by WisdomTree
Even though it may be summer, Questrade is busy making waves in the news this past week. Starting first with the big story, the acquisition of Questrade's ETFs by WisdomTree Canada. Specifically, Questrade has sold its ETF division to WisdomTree in a tactical move to focus on the online brokerage and robo-advisor businesses.
In a quote to the Globe and Mail, president of Questrade Edward Kholodenko stated "After a careful review, we decided that we wanted to focus on our core direct online business as well as our roboadviser business, both of which have seen fast paced growth."
Deeper in that same story, however, the mention that WisdomTree Canada and Questrade will be working in concert to provide educational materials to Questrade clients and that WisdomTree will be consulting on Questrade's roboadvisor arm, Portfolio IQ is something that will be particularly interesting to watch evolve.
Another interesting stat, however, also caught our attention. This one was buried in the bottom of the press release in the 'About Questrade' section and stated "With 17 years of challenging status quo as Canada's leading, non-bank online brokerage, over $5 billion in assets and more than 30,000 accounts opened every year, Questrade and its companies provide financial products and services: securities, foreign currency investment, and online wealth management."
Some quick math suggests that over 500,000 accounts have been opened with Questrade since their launch (no mention of churn or account closures though), which is an interesting stat in and of itself.
What makes it even more interesting is another announcement from Questrade this past week regarding their designation yet again as one of "Canada's Best Managed Companies."
While that accolade is a great milestone, in a communication sent to clients there was also another reference to account openings this year, specifically that there have been over 40,000 accounts opened this year. Though it is unclear if this refers to trailing twelve months or year to date, regardless, it is again an intriguing stat considering the size of the Canadian market.
These stats are noteworthy because unlike publicly traded online brokerages in the US, there is very little publicly disclosed information about the number of accounts opened (or currently open) at each Canadian discount brokerage. Again, it warrants repeating that Questrade is referencing accounts opened, which is a combined figure across their managed wealth arm as well as their DIY investing segment and doesn't report accounts that have been closed – or specify the more accurate stat of net new accounts.
The signals that Questrade's robo-advisor and DIY investing units are going to get increased focus is certainly going to be worth monitoring. Add into the mix a relatively large US ETF partner and it could make for an interesting combination for both the bank-owned and independent online brokerages to try and maneuver around.
Discount Brokerage Tweets of the Week
A relatively quiet week by Twitter standards but there are a few interesting product launches and client experience feedback gems. Mentioned this week are CIBC Investor's Edge, Questrade, RBC Direct Investing, Scotia iTRADE, TD Direct Investing and Virtual Brokers.
From the Forums
Premier choice
In this post from reddit's personal finance subreddit, news of WisdomTree's acquisition of Questrade's ETF business raised an eyebrow or two.
Withhold the phone
Trading stocks internationally can sometimes come with a peculiar quirk – withholding taxes. This thread from RedFlagDeals' investing forum started long ago on a withholding tax situation at Interactive Brokers but was revived again as DIY investors bumped into a similar issue once again in dealing with interlisted stocks in the US (and other international) markets.
Into the Close
So that was a crazy week. If there's one interesting thing about investing and markets, it's that people take risks – and many times those risks turn into failures. That said, there's a bigger prize and despite what might be dominating the headlines this weekend, there's some comfort knowing that there are lots of great people reaching for new heights. On that note, enjoy the following compilation of people being awesome – perhaps there might even be an idea or two for a great weekend project. Have a safe and enjoyable weekend!