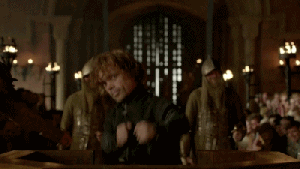 If there's one thing Canadian investors heard a lot about this week, it's that interest rates are coming. Also, winter is coming. While the latter is something Game of Thrones fans will be clamouring over,  ironically it's the former that will get Canadian discount brokerages pretty stoked. After years of being forced to operate with lower commissions and volatility, interest rate increases will provide a bump to earnings. Not without a sense of irony, however, the rise in rates might make online trading slightly less attractive to DIY investors. As such, online brokerages are going to have to get even more creative about improving services and their image if they want to weather that storm.
This edition of the roundup keeps it light and easy. First, we kick off with a recent post about digital innovation at Canada's largest bank-owned online brokerage. From there we look at the performance metrics of a popular independent brokerage and why the math on trading activity points to some interesting developments with active traders. Also on tap, there's lots of chatter to share from DIY investors on social media and in the investor forums.
Behind the screens: A look at digital innovation with TD Direct Investing
What does it take for a Canadian online brokerage to compete in a digital world? It's that question that prompted us to find out how Canada's largest online brokerage, TD Direct Investing, is navigating such a rapidly evolving world.
In a fascinating interview with Richard Wilks, associate vice president, self-directed and advised client digital capabilities at TD Wealth, we took a 'behind the screens' look at how exactly an online brokerage with the size and scale of TD Direct Investing manages to improve its stable of digital platforms while at the same time keeping pace with the speed of change that is forcing financial firms to compete on a fintech playing field.
Frequent readers of the roundup, and especially those paying attention to social media and forums, will recall the flare ups when things have gone off the rails during the roll out of WebBroker. In this in-depth look at how TD Direct Investing stick handles platform development and maintenance, however, it becomes clear that all online brokerages in Canada are tasked with the same challenge: being able to innovate while also providing stability of delivery and service. In fact, because change is going to happen so rapidly, and so often, the culture of many of the largest financial firms in Canada is evolving to become responsive to technology shifts. The notion of what constitutes 'perfect' has changed from 'being error free' to 'can this be addressed quickly'
We took a "behind the screens" look at how @TD_DirectInvest is competing in a new digital world: https://t.co/RpwQVtAtYq #DIYInvesting pic.twitter.com/TYklHVQ4ae

— Sparx Trading (@SparxTrading) July 13, 2017
One of the interesting angles to the technology story is how increasingly important the digital experience will be as a benchmark of quality when selecting an online brokerage. Now that smartphones have enough computational power, accessibility and screen real estate, most if not all, of the core functionality of online trading can be taken care of with a mobile device – including service requests.
For Canadian discount brokerages, competing against "robo" style automation means that DIY investing is going to have to feel like less work, and to achieve that will take continuous investment in technology and, most importantly, listening to clients.
And, while commission price is always going to be something that DIY investors consider when selecting an online brokerage, there is a value that is attached to having secure, reliable and user-friendly technology.
Check out the full article on digital innovation at TD Direct Investing here.
Tale of the tape: Interactive Brokers' trading metrics post some interesting numbers
If there's one thing that investor's love about charts (unless they're short of course), it's when they go up and to the right.
For Interactive Brokers, the chart of customer growth continues to do just that. The latest figures on account growth for June 2017 show that Interactive Brokers now has 428 thousand clients, an increase of 20% relative to last year and 2% higher than in May. Keep in mind that this is net of any clients who left so it is an impressive number for Interactive Brokers to have reached.
Interestingly, even though they added 9.8 thousand accounts in June, which was close to double the 5 thousand that were added in April, the total number of DARTs (Daily Average Revenue Trades) for IB (368K trades) in April (used for comparative purposes) was only slightly lower than in June.
This touches on an interesting development for one of the most 'active trader' focused segments of the market, namely why, despite the growth in the number of clients is trading activity in terms of cleared DARTs not increasing proportionally? And, if active traders in the US are not trading as much, is the same true for Canadians?
With interest rates on the rise and markets continuing to press higher in the US, it will be interesting to hear what Interactive Broker's leadership has to say on their conference call next week. The message so far has been that the lower volatility in the markets, in part due to algorithmic and high-frequency trading, means that active traders have shied away from trading this market. Stay tuned as there may be a few more gems on what comes out of the conference call.
Discount Brokerage Tweets of the Week
Interesting conversations were on Twitter this week as DIY investor's gave their colourful opinions on technical hits and misses. Mentioned this week were Credential Direct, Questrade, RBC Direct Investing, Scotia iTRADE and TD Direct Investing.
From the Forums
Putting Norbert on the spot
When it comes to currency exchange for DIY investors, Norbert's Gambit is a handy tool to have in the toolbox. That said, there is one Canadian discount brokerage that it doesn't seem necessary to use it, at least according to this post from reddit's Personal Finance Canada section. Click to learn more.
Take my money
Funding an online trading account seems simple enough. Or at least it should. In this post from redflagdeals.com's investing forum, one user was looking to fund a TD Direct Investing account and got many creative suggestions on how it could work.
Into the Close
That's a wrap on yet another wild and wacky week in the markets. Despite all of the noise around what's happening in the oval office, markets continue to push higher. It's hard to look away from the political drama but in case you missed it, there's a great tweet that sums up the hijinks of the week in the way that only a tweet can. Looks like Jon Snow isn't the only one who knows nothing. Have a great weekend!
I never met any Russians.
The meeting was about adoptions.
Okay, about Clinton oppo.
It was just one Russian.
Well, two.
Hillary did it.

— Nick Confessore (@nickconfessore) July 14, 2017