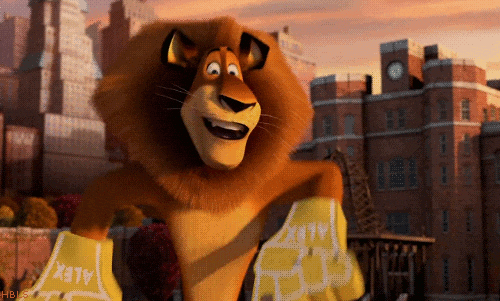 Amazon buying whole foods, meanwhile Sears Canada expressed concerns it would be able to carry on. The law of the jungle is simple: eat or be eaten. This week, Amazon decided to do some eating while Sears Canada let the market know that they're officially a wounded gazelle. In the highly competitive world that is the Canadian discount brokerage industry, the metaphor is equally applicable, which is why very few players are standing still heading into the summer.
In this week's roundup we take a broad snapshot of a number of developing stories in and around the Canadian online brokerage space. First, we provide an exclusive look at two interesting pieces of news that came our way this week – one on deals at an independent brokerage and another on new features at one of Canada's most popular bank-owned online brokerages. From there we take an interesting look at the latest development by one bank-owned robo-advisor making a splash in the social media pool. Next on the docket is a fascinating and evolving story on regulation of online brokerages that could drastically redraw the map for DIY investors and the online trading experience. Finally, we'll cap this week's roundup with a larger-than-usual dose of online brokerage tweets, triggered by a significant trading outage.
Virtual Brokers Dealing Themselves In
It's expected that within the next week or two, Virtual Brokers will be releasing a pair of new offers for Canadian DIY investors. While we can't report on the full details of what these offers contain, we can say that one will be a cash back offer for new clients that is linked to trading activity and the other is an ETF-based offer which will definitely raise some eyebrows when it goes live.  Stay tuned!
Coming Soon: Enhancements to TD Direct Investing Active Trading Platform Features
Good news is in the works for active traders at TD Direct Investing. There appears to be a few new features due to be released on the horizon, one of which is the ability to cancel all open orders at the click of a button. Another feature in the pipeline to be delivered soon is the ability to access the Active Trader platform directly (without having to go through Webbroker). While they may be incremental improvements, they're nonetheless a signal that the trading experience at TD Direct Investing continues to evolve and more importantly, provide greater functionality to platform users.
Be on the lookout for an upcoming piece that will take a closer look behind the scenes at how technical features and upgrades get developed and rolled out at TD Direct Investing.
Robo-advisor Gets the Social Treatment
Thursday evening Twitter was abuzz with chatter about online investing from an interesting source: a robo-advisor. Specifically, BMO SmartFolio was in the spotlight as part of a conversation about investing – using the hashtag #investsmart.
Co-hosted by BMO and blogger/writer Lena Almeida (@Listen2Lena), this online event drew quite a crowd (including the president of BMO InvestorLine) – something that many investing chats on Twitter have generally not been able to do. The Q&A session lasted from 8pm to 9pm EST and included giveaways of prepaid Mastercard credit cards – something that likely helped attract, retain and encourage the audience to participate for the duration of the chat.
Q1: Tonight we're chatting about investing. Be honest: how comfortable are you with online investing? #InvestSmart pic.twitter.com/gFr6IwydMc

— Lena Almeida (@Listen2Lena) June 16, 2017
Here are the questions that were covered (along with engagement stats at the time visible at the time of publishing the weekly roundup):
How comfortable are you with online investing? (100 replies, 26 retweets, 41 likes)
Why did you start investing? (105 replies, 36 retweets, 43 likes)
Do you feel you have to be an expert to invest online? (106 replies, 32 retweets, 39 likes)
What are your investment goals for 2017? (66 replies, 26 retweets, 38 likes)
Are you an online investor? How is it working out? If not, what's holding you back? (102 replies, 33 retweets, 43 likes)
Is online investing the way to go? What else is an #investsmart question mark for you? (106 replies, 38 retweets, 43 likes)
In between the questions, there were also tips and videos supplied by BMO related to investing online, explaining ETFs and taking a measured approach to financial planning.
Regular readers of the weekly roundup can probably appreciate that there were a number of elements about BMO SmartFolio's Twitter chat session that stand out as intriguing.
What is perhaps most interesting about this session, this was a very well attended and highly engaging Twitter chat on personal finance (specifically on investing online) generated by a bank-owned robo-advisor.
Compared to Canadian online brokerage Scotia iTRADE's Twitter chat on sustainable investing held in April (see table below), the BMO SmartFolio session drew a larger and more active audience. Specifically, there were 16x more replies, 6x more retweets and 7x more likes with the BMO session than with the Scotia iTRADE session.
It should be stated that there were lots of differences between these two events so comparisons should be taken with a grain of salt. Even so, on a relative basis, the conversation about online investing generated by BMO SmartFolio was noteworthy.
Likely the combination of a noteworthy personality along with incentives (a shot at a $500 gift card is great reason to tune into a chat about money) helped to get (and keep) the attention of Twitter users. Of course, subject matter also probably had something to do with engagement, as the pattern of questions asked by BMO were directed to the audience (i.e. tell us about you) rather than describing a product feature (as was the case with iTRADE). This more personal tone generated many more personal reactions that provided a window into the attendees' thoughts and perceptions of online investing.
Scotia iTRADE (#FairTrader)
BMO SmartFolio (#InvestSmart)
Question 1
What is Sustainable Investing?
Replies: 6
Retweets: 4
Likes: 3
How comfortable are you with online investing?
Replies: 100 Retweets: 26 Likes: 41
Question 2
What is ESG and why does it matter?
Replies: 9
Retweets: 5
Likes: 6
Why did you start investing?
Replies: 105 Retweets: 36 Likes: 43
Question 3
Sustainalytics, tell us more about the research behind Scotia iTRADE's Sustainable Investing Tools
Replies: 3
Retweets: 5
Likes: 7
Do you feel you have to be an expert to invest online?
Replies: 106 Retweets: 32 Likes: 39
Question 4
Where can you find more information about Sustainable Investing & ESG?
Replies: 6
Retweets: 5
Likes: 7
What are your investment goals for 2017?
Replies: 66 Retweets: 26 Likes: 38
Question 5
Can you tell us how Scotia iTRADE's Sustainable Investing & ESG tools work?
Replies: 6
Retweets: 5
Likes: 7
Are you an online investor? How is it working out? If not, what's holding you back
Replies: 102 Retweets: 33 Likes: 43
Question 6
Is online investing the way to go? What else is an #investsmart question mark for you
Replies: 106 Retweets: 38 Likes: 43
Average
Replies: 6 Retweets: 5
Likes: 6
Replies: 98 Retweets: 32 Likes: 42
One of the biggest challenges that robo-advisors face in the Canadian online investing landscape is generating interest and awareness in a product that has to compete between DIY investing services and traditional financial advisors.
The latest move by BMO SmartFolio shows that bank-owned robo-advisors can also successfully leverage social media to engage audiences. It is this point in particular that should demonstrate to the social savvy newer robo-advisors that there is still a lot of "fin" left in fintech and that bank-owned products can and will likely narrow the social media gap.
What a Difference a Recommendation Makes
Since 2014, there's been an evolving conversation involving Canadian online brokerage industry and their principle regulatory body (IIROC) that could drastically change what DIY investors have come to expect from Canada's discount brokerages.
While it is a longer story than will be covered here, at the heart of the issue raised by IIROC was how best to proceed on updating its guidance on the notice MR-098 – What Constitutes a 'Recommendation'? (September 6, 2001). In particular, the view from the regulators appears to be that since 2001, there have been many features that now accompany the online trading experience that go beyond the "order execution only" experience that may have characterized the online trading world in its earlier days. For example, model portfolios, "educational" tools, trading alerts and other features that been developed for DIY investors may, according to regulators, blur the line between being a resource for a DIY investor and recommendation to choose a particular investment.
Most of Canada's largest and most visible online brokerages have submitted a response to IIROC's request for comment (IIROC Notice 16-0251) on this matter, including, for example, CIBC Investor's Edge, Questrade, RBC Direct Investing and TD Direct Investing.  In addition to a written submission, there are also a number of articles that have been written about this issue and, this past week, Morningstar Canada published a video interview (conducted in French) of Laurent Blanchard, President of National Bank Direct Brokerage, describing his thoughts on possible changes to the industry.
In this video, Blanchard provided many points that echoed the comments provided in writing by the online brokerage industry participants – namely that DIY investors access the online brokerage firms because they want to trade or seek out investment opportunities on their own.
It will be interesting to monitor this story further and to see what additional commentary and conversation arise, from all stakeholders. There have been numerous lengthy submissions to IIROC, so observers are keenly awaiting additional information and direction on this matter, which is scheduled for this summer.
While there appears to be a great deal of uneasiness as to what could happen, one thing is for certain, the upcoming decision may have a drastic impact on the Canadian online brokerage space and the kinds of tools and added features DIY investors may have access to when trading online.
Discount Brokerage Tweets of the Week
No doubt about it – when a trading platform falls, everybody hears it. Mentioned this week were Questrade (extensively), RBC Direct Investing, Scotia iTRADE, TD Direct Investing and Virtual Brokers.
Into the Close
That's a wrap on yet another crazy week. The good news, however, is that summer is just around the corner and even better the weekend is here and with it Father's Day. So, whether you say it with socks, a tie or some other perfectly dad-appropriate gifts, to all the awesome dads out there (including my own!!), thanks for all of the great things big and small you've done and continue to do!