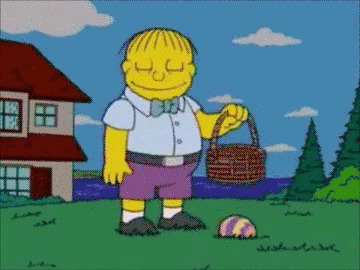 With markets closed today in observance of Good Friday, investors on both sides of the border can spend their weekend recounting United Airlines memes, legalization of marijuana in Canada and the mother of all bombs. Say what you will about the news, but investors have a lot on their plates to digest – and that's before sitting down to a long-weekend dinner.
Fortunately, one thing DIY investors won't have to do this weekend is search for the latest news from Canadian discount brokerages. In this week's roundup we take a look at movement from two western-Canadian based brokerages. The first is reviving a new deal that might be part of a broader strategy to attract younger investors (even away from other discount brokerages). The second story focuses on changes to user experience brewing at another western Canadian online brokerage and what that might mean for competitor brands. As usual, we have the fan favourites of DIY investor chatter from Twitter and investor forums to close out on.
Qtrade Investor launches new transfer deal
After a small lull in the deals and promotions section this month, a "new" transfer deal has emerged from Qtrade Investor. The deal itself isn't new per se; it is a reboot of an offer that has shown up from time to time over the past several years.
Still, a deal is a deal. And when it comes to transferring accounts, this latest offer from Qtrade Investor stands head and shoulders above other transfer offers. Specifically, Qtrade Investor is offering to pay the transfer out fees (typically around $150) for a minimum deposit of $10,000. Qtrade Investor normally requires deposits of at least $25,000 in order to rebate a transfer fee from another brokerage, so it is an interesting offer for those on the fence about switching to Qtrade Investor.
Typically, Canadian discount brokerages offer to cover transfer out fees for deposits of at least $25,000. Exceptions to the $25,000 threshold are RBC Direct Investing, who requires deposit of at least $15,000, and more recently National Bank Direct Brokerage, who has lowered their transfer fee coverage threshold to $20,000.
Although Qtrade Investor's latest promotion is a limited time offer, it appears that there might be additional momentum starting to build amongst brokerages to lower the bar to cover transfer fees.
Of course, the transfer fee coverage game is a tricky one.
At any time, a major player in the market could decide to raise the bar to leave and effectively negate (or cost) other brokerages trying to incentivize clients to switch. Switching fees are not something brokerages actively advertise so once a DIY investor chooses to become a client of an online brokerage provider, the cost to exit isn't generally part of what they think about. Arguably, however, every investor and trader should consider the cost to exit before agreeing to enter.  In reality, it is unlikely that many investors consider the switching cost as part of the reason to choose a brokerage.
On a side note, Qtrade Investor's latest promotional offer also appears to visually be appealing to younger, more active individuals (or those who aspire to be). For those who keep a close eye on the 'imagery' choices of Canadian online brokerages, there has been a distinct shift in what an investor "looks like". This includes the visual identity for Qtrade Investor.
Clearly the combination of a lower threshold for switching to Qtrade Investor and some younger, more active characters helping to sell the deal and other features on Qtrade Investor signal a definite interest in appealing to the millennial investor crowd. An interesting (perhaps ironic) question is whether other brokerages can 'keep up' with what Qtrade seems to be doing.
Credential Direct signals a digital shift
Hunting around on Easter seems to be a thing that people look forward to. Not so much on websites, however, where hunting around for information generally leads to frustration if not outright abandonment.
This past week we noticed an invitation to complete a survey about the Credential Direct website on the front end which naturally piqued our curiosity.
Specifically, the 10-minute survey stated that it was requesting feedback on a prototype of the website, with the feedback being used to make some informed decisions on how to organize the menus to make them as user-friendly as possible.
The usability questionnaire asked visitors to complete an action based on a scenario/question, such as locating information in the website menu for upcoming webinars. Specifically, it appears that Credential Direct is looking to discover where users are most likely to look for information.
For comparison, the website menu structure is organized into the following top level sections:
Why us
Pricing
Research & Tools
Education
Forms
About Us
The prototype menu structure, however, appears to consist of the following top-level options:
Features
Fees
Knowledge & Support
About
Partnerships
One of the first things to note is that there are fewer menu items, a sign that some navigation simplification is in order. Secondly, there seems to be a shift away from a 'hard sell' to a 'soft sell' highlight features instead of telling users 'why' they should choose Credential Direct and changing the term 'pricing' to 'fees'.
Another interesting observation stems from the items being included in the 'Knowledge & Support'  – specifically the inclusion of the categories for popular content, featured content and DIY Investor knowledge.  It's one thing to create special categories of information, however, it's another to populate these categories with enough information to warrant making a category in the first place.  These categories seem to suggest that Credential Direct might shift the current set of 'DIY Investor knowledge' on markets and investment types for a new home, but perhaps they may also be prepping to include more DIY investor focused content, something that their competitors across the street (quite literally) at Qtrade Investor have been building out.
Although things are still very much in the prototype stage, it's clear that change is brewing at Credential Direct. One other interesting data point in support of this digital evolution is a tweet from their account (which appears to have been deleted and replaced later by a tweet from the parent Credential Financial account) that suggests that building a better digital experience for wealth management service providers is on the minds of the Credential leadership.
Discount Brokerage Tweets of the Week
What happens when a brokerage popular with social media savvy users has an outage? Read on. Mentioned this week were BMO InvestorLine, Questrade, Scotia iTRADE, TD Direct Investing and Virtual Brokers.
From the Forums
Spot the DI-fference
One of the challenges that the big five Canadian banks have is differentiating themselves to consumers. For those DIY investors thinking of going with a big bank-owned online brokerage (aka direct investing with an online brokerage) the challenge of telling them apart is even trickier. In this post from Reddit's Personal Finance Canada section, readers weigh in with their experiences on a couple of bank-owned online brokerages.
Getting an Edge
Active traders are always on the look out for ways to shave costs. That said, price isn't the only factor, there's also user experience and trade executions that matter. One reader on Canadian Money Forum in this post sought advice from other readers on shifting away from CIBC Investor's Edge and got some interesting recommendations.
Into the Close
With the combination of playoff hockey and basketball and spring baseball, there's no shortage of fun distractions heading into the weekend. Of course, there are also lots of not-so-fun distractions to keep an eye on too; however, hopefully you-know-who decides to play golf rather than a real-life version of risk. Have a safe and hoppy Easter weekend!