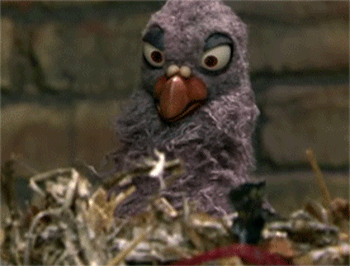 It's been a tough week for some birds. Turkeys have seen their number come up, the blue bird of Twitter has seen its number go down, and for Orioles, orange was the new eliminated. Of course, there's still one cuckoo left set to take the stage on Sunday. Thankfully, the Canadian online brokerage space hasn't gone to the birds – in fact, far from it. There have been lots of (good) surprises to chirp about.
In this week's roundup we take a look at how one online brokerage is making 1% make waves with DIY investors and other discount brokerages. Next, we speed through several important developments highlighting trading platforms, security and options training. From there we'll showcase the latest tweets from DIY investors about Canadian discount brokerages and finally round out with comments from investor forums.
Redefining the Art of the Deal
After watching the Canadian online brokerage space evolve over the past several years, every so often someone makes a bold move that forces the industry as a whole to respond.
This past week, Desjardins Online Brokerage appeared to be that catalyst by launching a new promotional offer that is bound to create waves across the Canadian discount brokerage industry and may ultimately force a re-thinking of how deals are offered at many brokerages.
The latest promotion from Desjardins Online Brokerage offers 1% back (in the form of commission credits) of qualifying deposits into a new account. Qualifying deposits range from $10,000 to $100,000+ which roughly translates into between 10 and 100 commission-free trades at $9.95 per trade.
While they are not the first to offer a 1% rebate (RBC Direct Investing offered a very popular 1% cash back bonus back in 2008), Desjardins Online Brokerage is currently the only brokerage doing so in a very competitive promotional offer field. Unlike the situation just over 8 years ago, competition is much fiercer, commissions are generally lower and there are new players, such as robo-advisors, that are attracting a lot of attention. Clearly Desjardins has opted to "go big" instead of "go home".
What is likely to make this promotion stand out is the fact that rewards are proportional to the assets deposited. This is in stark contrast to what most discount brokerages typically do which is to reduce the amount of the reward (on a percentage basis) as the amount of money invested increases. Thus, Desjardins' has put forward a compelling offer for many investors who feel like they get a worse offer the more money they bring with them.
Their choice of an athletic-themed image for this offer is appropriate in more way than one. In the case of Desjardins Online Brokerage, despite their popularity in Quebec, in other regions there is an uphill climb for DIY investors to find out about them.
Previously, their wider marketing efforts, partnership with Stockscores, as well as wins with the JD Power & Associates Investors Satisfaction award had helped make in-roads, especially in Western Canada. Without those visible marketing efforts in play, this promotion may be a signal that they're preparing to take a run at their more visible counterparts. Based on the year-end expiry dates of the offer, it certainly seems like this may shape up to be a marathon rather than a sprint.
Lightning Roundup
In the early days of October there is no shortage of news to report across the Canadian discount brokerage space. Here are some of the highlights:
WebBroker Doesn't Look Back
For many users of TD Direct Investing, it seems like this week spelt the end of being able to use the previous interface/layout of their main trading platform WebBroker. In an announcement shared with clients, TD Direct Investing stated that they were officially pulling the plug on the option to use the old WebBroker interface and steering clients into the new layout.
Like any major website change, there were mixed reactions to the new layout and orientation.
And, while the new trading platform interface has been around for several months, this latest announcement from TD Direct Investing also signaled new feature capabilities on the platform, most notable among them being conditional orders. Unlike many of their bank-owned peers, TDDI is moving faster than they have previously to start rolling out new technology, new features and respond to feedback from users. Those who may not like change had better start getting used to more of it, as it seems like change is soon to be the new normal.
Questrade says: 'If You Like It, Then You Better Put a PIN on It"
Ok so they didn't actually but arguably Beyoncé's famous line seems to capture the spirit of Questrade's latest security feature. Account protection at Questrade account got a little stronger and perhaps more convenient with a new PIN code feature that can be used when interacting with client service agents.
Of course what was much more revealing than the rollout of the PIN system was the passionate response about security at Questrade, notably on two-factor authentication, found in the comments below the post on their company blog.
While catching a bit of heat for rolling out a new security feature is somewhat interesting, it is clear that Questrade has a loyal and active enough client base that is engaging with them on their company blog (as well as across other social media sites). It is a mixed blessing but ultimately having passionate fans means Questrade has to deliver because their users will let the world know one way or another how irreplaceable Questrade is or isn't.
Options Education Day Vancouver
For those who are interested in learning about all things options, meeting some new contacts and getting a couple of good meals, the Options Education Day Vancouver event will be taking place on October 15th. Sponsors of the event include Desjardins Online Brokerage, TD Direct Investing and Virtual Brokers. More information on the event is available here.
Discount Brokerage Tweets of the Week
This week the Blue Jays were not nearly as busy at the blue bird on Twitter. DIY investors were letting a handful of Canadian discount brokerages know just how they were feeling this week. Mentioned were Questrade, RBC Direct Investing, Scotia iTRADE, TD Direct Investing & Virtual Brokers.
From the Forums
Who Cares
It's not actually a question so much as it is a statement. In the case of this post on reddit's Personal Finance Canada section, it indicates that Questrade has, through its constant effort of interacting with clients and prospective clients online, earned a much more vocal and passionate following. The post being referenced is about 2 factor authentication vs the PIN system (mentioned above) that rolled out this week. More telling is not so much the topic of security but that Questrade has clearly built a passionate user base.
Into the Close
That's a wrap on what has been a crazy week across the markets. Of course it won't be anywhere near as crazy as the US presidential debate (more specifically one of those candidates) on Sunday. Canadian markets are closed on Monday but lookout for some very turbulent trading next week. In the meantime, have a safe, happy and thoroughly enjoyable Thanksgiving!!