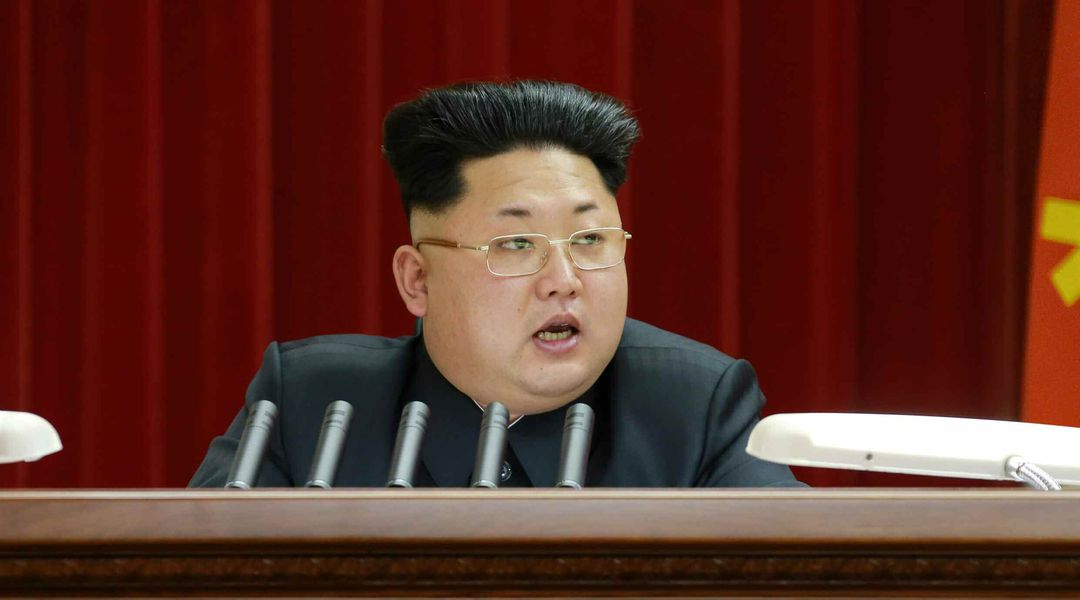 It's not often that a haircut makes the news. For a change, however, it isn't the haircut that Greece's debt holders are going to take – this one comes from North Korea's Kim Jung Un. So, what does a head of hair from a head of state have to do with Canadian discount brokerages (you might be asking)? This past week they've both been taking Twitter by storm.
 In this week's roundup we've pulled together an interesting assortment of news and observations from Canadian online brokerages. First, we take an in-depth look at the latest promotional offer to be launched in an already crowded deal space. Next, we piece together something interesting that's been happening on Twitter and provide an example of how this social media channel is one DIY investors will want to tune into. On the home stretch we'll take a look at the official launch of one online brokerage's new website, cruise through the upcoming investor education events and close out with a look at some interesting developments in the investor forums.
 Credential Direct Deals Themselves In
After standing on the sidelines of the discount brokerage deals and promotions melee, Credential Direct has stepped in swinging with their latest offering.  Along with Credential Direct, Questrade also added a pair of promotions, bringing the total number of advertised Canadian discount brokerage deals to 26.
While Questrade's newest offers means that they retain the title of offering the most promotions of any discount brokerage, seeing Credential Direct step into the deals and promotions space is going to ruffle a few feathers with their competitors.
Credential Direct's latest promotion, launched earlier this past week, offers new or existing clients either a cash-back or commission credit amount that varies with the size of the portfolio deposit.  While the cash back and commission credit amounts are in line with offers from CIBC Investor's Edge and Questrade, what sets this offer apart is the deadline to use the trades (only trades used by September 30 are eligible for rebate) and the tiers of deposit.
Previous to the launch of Credential Direct's latest promotion, only Scotia iTrade had an advertised deal for deposits of $500,000 or more. With this new deal, however, Credential Direct has now joined the relatively few brokerages that are pitching promotions aimed specifically for clients depositing more than $100,000. And, it is in this category that the Credential Direct offer stands out. Credential Direct is offering unlimited commission-free trading (until the end of September) for clients who deposit $500,000 or more whereas a similar deposit from Scotia iTrade would land 500 commission-free trades.
It warrants mentioning, however, that Questrade also has an unlimited commission-free trading offer with a minimum deposit of $50,000. The dramatic difference in deposit amounts for commission-free trading offers means that both Questrade and Credential Direct are going to likely get compared on how well they each cater to the active trader – the most likely kind of client to take advantage of the commission-free trades. For the brokerages not advertising something 'special' to clients bringing in bigger deposits (i.e. >$250,000), they will likely have to come up with something noteworthy just to be seen as 'keeping up'.

#LookAtMeNow
Although discount brokerages being on Twitter is not something new, there is definitely something interesting happening on the social media network.
This month, Credential Direct looks to have officially stepped into the social media space by launching their own Twitter account and TD Direct Investing, one of the largest Canadian bank-owned brokerages, has stepped up their efforts on Twitter.
Most Canadian discount brokerages (and probably many Canadian investors) are still skeptical of Twitter's utility.  Online brokerages currently on Twitter include Interactive Brokers (although this account is not Interactive Brokers Canada exclusively), Jitneytrade, Questrade, Scotia iTrade and Virtual Brokers. Of that group, it's fairly clear that Questrade and Scotia iTrade have been the most active for the better part of the past two years.  All that may change, however, now that Credential Direct and TD Direct Investing are stepping in.
In particular, while Credential Direct has just one account, TD Direct Investing appears to be deploying multiple individuals in the service of broadcasting their message. From a user's perspective, this might make it cumbersome to follow several different TD Direct Investing related Twitter accounts (we've made a list which can be subscribed to here) however from the other brokerage's perspective, this is definitely a cause for worry.
Tweets from https://twitter.com/SparxTrading/lists/td-direct-investing-can

The big question for self-directed investors, however, is 'so what?'  Does Twitter even matter?  The answer is increasingly 'yes'. In 2015, Twitter has now become the news, with as many news agencies reporting about what's happening on Twitter as there are Twitter users tweeting about the news.

Twitter has become one of the 'go to' resources for breaking news, a place to vent, and a way to connect.  In a previous piece on discount brokerages on social media, we highlighted that Twitter is a valuable resource to find out about breaking news, outages, deals or new developments even before any of these hit the mainstream media.

For online brokerages, Twitter also is a place where clients come to voice their concerns or, more rarely, sing the praises of great client experience. DIY investors curious about what it is like to deal with client service at a particular brokerage can simply scan the Twitter feed of any of the brokerages (caution: some of the more colourful comments are definitely NSFW) and review the conversations between client and provider.

The latest moves by TD Direct Investing and Credential Direct signal that Twitter is about to become a new arms race. In this battle, victory goes to the most interesting, not necessarily to the biggest player. Questrade was able to pull this off in the lead up to their launch of the wealth management unit. Going forward however, the new entrants and the existing players will have to step up their collective game 140 characters at a time if they want to earn the interest and attention of DIY investors.

TD Direct Investing now Offers Online Trading with the CSE

As a segue from talking about the value of Twitter, this past week showed the value in finding out some valuable information via the social media channel.  This week there were a number of interesting tweets from the TD Direct Investing team about WebBroker (their online trading platform) being able to trade CSE-listed securities.  The reason these tweets are interesting is because there have been no official announcements/news releases from either the Canadian Securities Exchange or from TD Direct Investing on this demonstrating, at least on this occasion, that Twitter can move faster than PR departments sometimes can.  A quick check of the TD helps community forum also confirmed the new development – although even internally there seemed to be some disconnect between features being enabled and front-line staff finding out about it.

With TD now connected to the CSE, the vast majority of Canadian discount brokerages are patched in and DIY investors can trade CSE listed securities directly from their online trading platforms (instead of having to phone in).

Desjardins Online Brokerage's New Website Launched
As we had reported last week, Desjardins Online Brokerage had scheduled the roll out of their new website before the end of February.  Their new website officially went live on February 18th and, as was mentioned in our preview of the site, it is a major upgrade from their prior site and raises the bar design-wise on most of the other online brokerage sites in Canada.
Event Horizon

Here are this week's learning opportunities, enjoy!

Feb. 21 (Sat) TD Direct Investing – Introduction to Fundamental Analysis

Feb. 23 (Mon) Desjardins Online Brokerage (Disnat) – Discover the Benefits of the TFSA

Feb. 23 (Mon) TD Direct Investing – Market Outlook – Winter 2015

Feb. 25 (Wed) TD Direct Investing – Understanding Margin & Short Selling

Feb. 25 (Wed) Scotia iTRADE – Options Fundamentals with Montreal Exchange
Feb. 26 (Thurs) TD Direct Investing – Understanding Margin & Short Selling

From the Forums
This past week there was a very interesting development in the investor forums.  One of the more popularly discussed brokerages, Virtual Brokers, joined RedFlagDeals and actually responded to a client complaint.  While Questrade has been dutifully covering all kinds of forum/social media ground, this marks a rare occasion that Virtual Brokers has decided to engage with clients on this particular forum.  The topic – whether fractional shares after a reverse split would be issued – is a very interesting discussion in and of itself and is worth a read to see how it played out.
That's a wrap on this week's roundup. While the snow packs may be keeping many folks indoors (not so for the lucky West Coasters), there's a silver lining that at least the Oscars will be on.  Ironically, of course, a lot of interesting reaction and perspective will be able to be seen on Twitter. #GoFigure #HaveAGreatWeekend