Pin-vesting
Social media is increasingly becoming a channel that people are turning to online in order to learn and research when investing. As part of our series on using  social media tools to discover or learn about investment opportunities, strategies or resources, we start by focusing on the third largest social network known as Pinterest.
What is Pinterest?
Launched in 2010, Pinterest is a virtual pinboard, where users can "pin" interesting things (represented by images) they've found on the web, repin what others have pinned as well as like and comment on other people's pins. Pins are images that get uploaded or saved to Pinterest, with each pin containing a link to the source of the image, often an external website.
What is significant about this tool is that it taps into the essence of what people like: pictures.
Neural marketing tells us that we are visual creatures and we love to look at beautiful pictures of people, places and things. Pinterest is especially popular with women between the ages of 18 and 49.  The site gets more than 1.7 billion monthly pageviews and users can pin anything from recipes to DIY projects, fashion, beauty, pets and more.
Recently, it was reported that Pinterest the company is looking to raise capital to grow itself, and is reportedly trying to value itself as being worth $2.5 billion dollars.
The Experiment:
Being the curious lot we are, we wanted to see what we could find on Pinterest that would be relevant to investing. Going into the project we weren't expecting a lot. After all, investing and beautiful imagery don't often go hand in hand.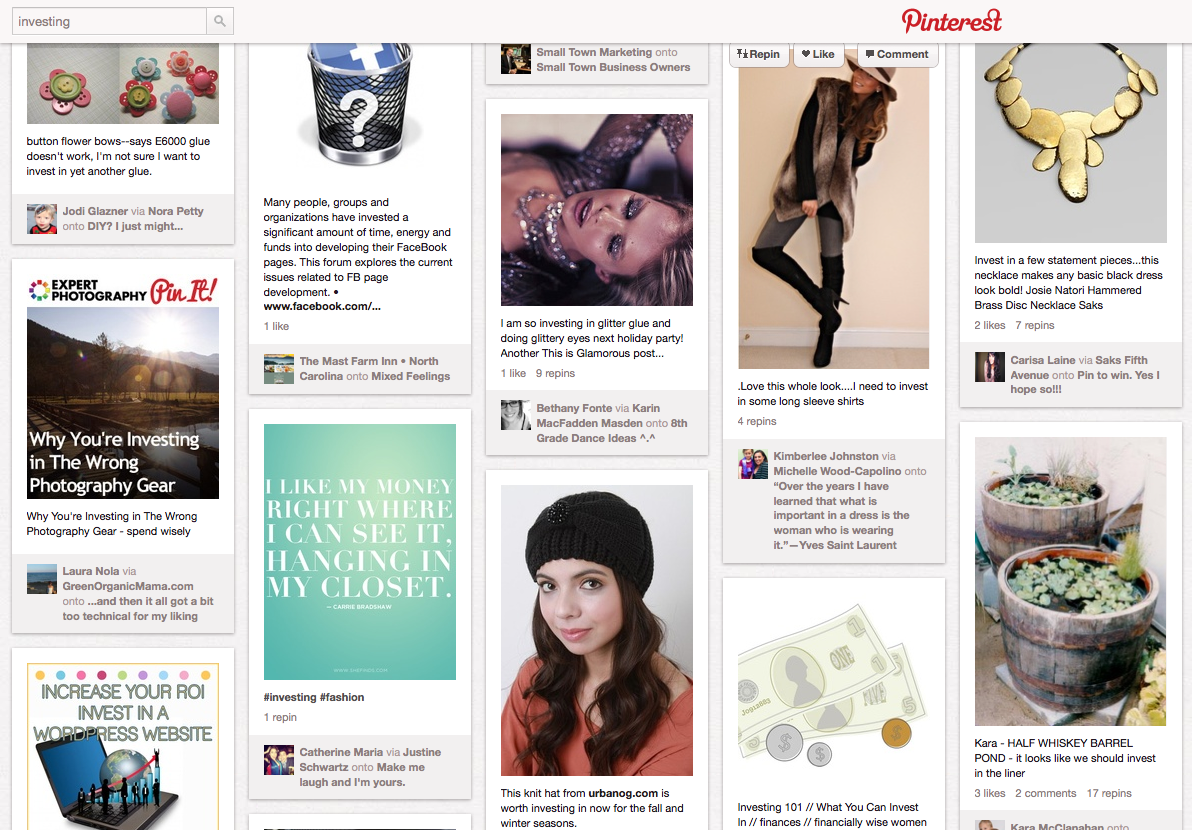 At first glance it looked like we had our work cut out for us. Most results when searching for "investing" on pinterest contained beautiful images of clothes, shoes, and tools one should invest in like cameras or real estate agents. The Carrie Bradshaw quote "I like my money right where I can see it, hanging in my closet" eloquently captured exactly what we initially found on the site.
Undeterred, we dug  deeper and realized that there was a lot more there for investors looking for information, education, or even investment ideas. In the spirit of pinterest, we've collected a few investor themed pieces we thought you would enjoy.
Check out our "pinboard" of interesting investing related information on Pinterest, including infographics, articles and much more.
Favorite infographics:
Great articles:
Great book recommendations: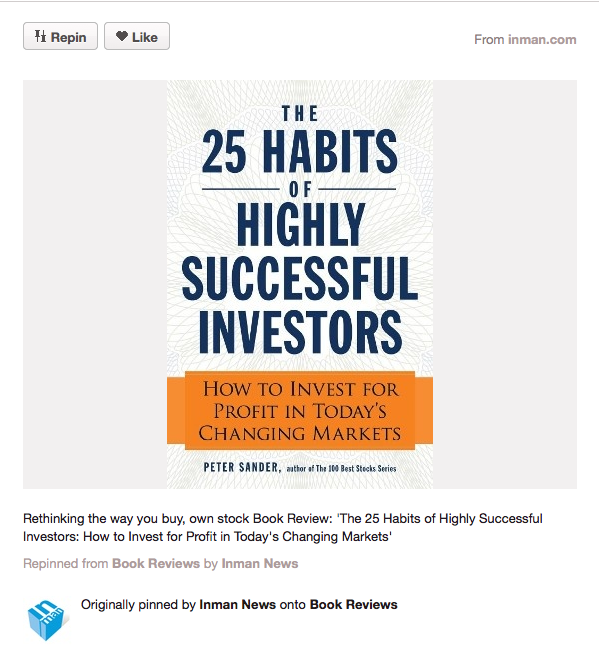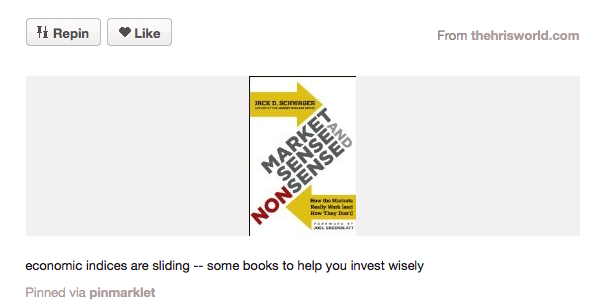 Company Presentations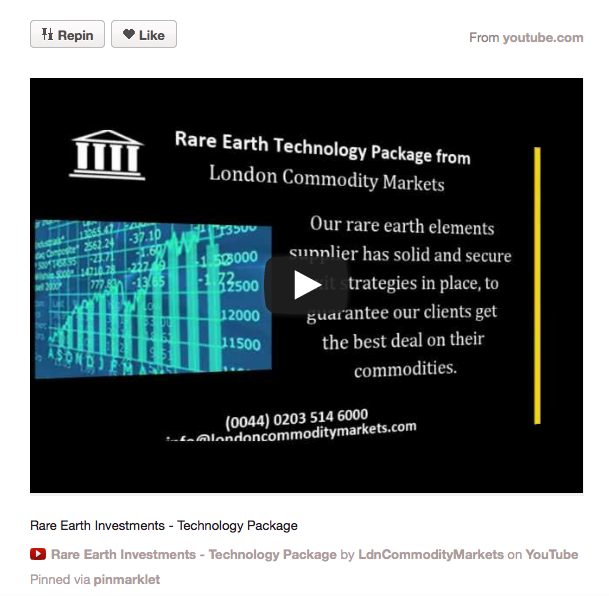 Sources:
http://www.businessinsider.com/pinterests-traffic-explodes-to-23-million-uniques-2012-8
http://marketingland.com/social-network-demographics-pew-study-shows-who-uses-facebook-twitter-pinterest-others-21594