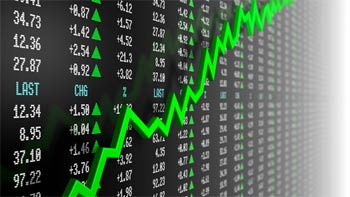 One of the largest publicly traded discount brokers, Interactive Brokers Group Inc. (better known as Interactive Brokers or 'IB') published their monthly trading data for March 2012.  Many industry commentators and trader's alike have observed a decrease in the trading volumes over the past several months.  An interesting data point that confirms that observation comes from the March 2012 report which shows a decrease of 7% in Daily Average Revenue Trades (DARTs) from the past month.  Options contracts also decreased about 19% relative to last year, however it actually increased 6% over the previous month.
Both volume and volatility are attractive to traders, and the recent decline of both trading volumes and share price volatility mean more than a few traders are growing impatient with the current market environment.  Odd as it may sound, markets have to make participants money in order for them to survive.  Active traders are key to efficiently functioning markets however low price volatility or fewer numbers of participants mean less than ideal trading conditions and therefore less profitability.
Eventually as people exit the trading game or stop trading stocks, there are fewer participants and prices are likely to get volatile. That volatility will signal profitability for traders and traders may want to step back in at that point.
The lesson – supply and demand also applies to volatility in stock prices and right now equity markets appear to be quietly frustrating volatility seekers. Using discount brokerage data is a great proxy on the retail investor's trading behaviour in the marketplace and also a helpful way to figure out trends in the market.
To read more about their results you can find a great article here:   http://yhoo.it/HFGoHq or if you want to read the report directly you can find it on Interactive Brokers' website here: http://bit.ly/IFDYvH