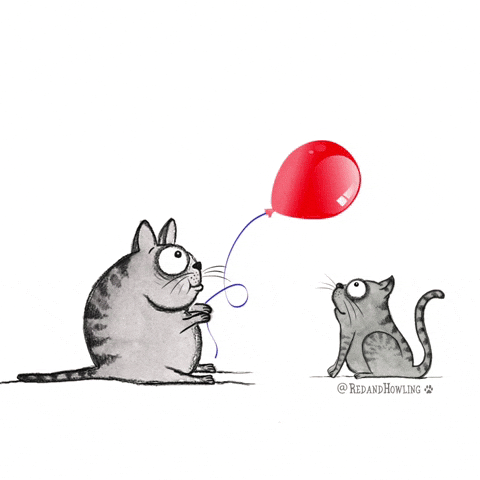 Inflation isn't the only reason interest is heading higher at the end of the year. For the online brokerage industry in Canada, it seems that new features and announcements are also grabbing attention and fueling speculation as to what's next as we head into the new year.
With just a few weeks left in 2021, and some big announcements of our own to report on, the Weekly Roundup is shifting gears into "year-end" mode. To kick things off, we look into the newest big feature drop announced by Wealthsimple Trade and unpack what it means for investors and competitor brokerages heading into RSP season. Next, we launch into rewind mode and review the big milestone developments from earlier this year as a prelude to the launch of our exclusive Look Back / Look Ahead magazine later this week. Finally, we wrap up with DIY investor chatter from the investing forums.
Wealthsimple Trade Launches SaaSy New Subscription
Just in time for the holiday season, Wealthsimple Trade rolled out a brand-new enhancement that has caused quite a stir among Canadian self-directed investors.
Wealthsimple Trade Plus, a new subscription model-based program offered by Wealthsimple Trade, will soon be removing per trade currency conversion and replacing it with a modified currency conversion option, adding in real-time data (though not streaming real-time data), and increasing the amount available for instant deposit to $5,000. The fee for this new service model is $10 per month, up from the current $3 per month being charged for Wealthsimple Trade Premium.
The new Plus program is slated to replace the Wealthsimple Premium plan. Premium is scheduled to be sunset in March 2022.
Like most big new features at Wealthsimple Trade, there's a waitlist and a gradual rollout plan to contend with. However, despite what is clearly an attempt to address some of the most highly sought-after features by their clients, the early feedback from self-directed investors is mixed.
Arguably, the price tag is a sticking point. Paying $10 per month for a service might seem small; however, among the discount investor crowd, what amounts to an annual fee of $120 (if used through the year) is considered friction. In fact, introducing optional monthly fees at a time when other leading online brokerages, such as Interactive Brokers eliminate monthly fees (coincidentally, at $10 per month), and when competing online brokerages in Canada such as National Bank Direct Brokerage and Desjardins Online Brokerage have lowered their commission rates to zero (while providing access to USD accounts without forced currency conversions), means that the new Wealthsimple Trade Plus offering will have limited appeal.
For some clients of Wealthsimple Trade, this new capability will make financial sense – they can transfer a large dollar amount into USD and pay a one-time conversion fee of 1.5%. What hasn't been made clear yet is how clients will be able to withdraw the funds, and whether it will have to first be converted back into CAD or if users can link directly to an external USD account. Additional questions have been raised, such as the ability to journal shares for cross listed securities and what will happen for clients with existing USD securities who sign up for Wealthsimple Trade Plus, and most importantly, what happens when a user opts out of the Wealthsimple Trade Plus program?
Of course, the timing of the announcement is certainly convenient given the proximity to RSP season; however, the fact that there is going to be a waitlist and a phased rollout of the new feature means that competing online brokerages have an opportunity to reposition themselves against this new offer. And the longer those questions about the new feature release remain unanswered, the greater the window of opportunity for competitors to provide a more tangible alternative.
The marketing and advertising for and in response to this latest development is sure to be heated. Already one key theme that existing online brokerages seem to be highlighting is "certainty" in what investors have to pay. Flat fees per trade are, arguably, more appealing than variable costs. The biggest test for Wealthsimple Trade, however, appears to be waning sentiment among millennial investors towards the commission-free offering which was once the exclusive domain of Wealthsimple Trade. One of the most influential sources of information for new and existing online investors is reddit, and it appears that National Bank Direct Brokerage and Desjardins Online Brokerage are both getting a lot of "earned media" from DIY investors who are leaving their existing brokerage (including Wealthsimple Trade) outright or redirecting a portion of their investment portfolio to these low-cost options.
Data from Robinhood, arguably, the best bellwether for Wealthsimple Trade, shows a substantial pullback in equities trading and user growth on the platform plateauing. Thus, the limits of design are going head-to-head with pricing, and in the self-directed investing space, while design might count for something, pricing (and features) usually win the day.
This latest move by Wealthsimple Trade will likely not spur existing Canadian online brokerages into action, nor will it likely be a significant catalyst to lower prices. Most Canadian online brokerages already offer the kinds of services (or better) that Wealthsimple Trade is bringing online in the new year.
As such, heading into the busiest stretch of RSP season, we anticipate Canadian online brokerages to step up advertising and awareness campaigns. If not to highlight their own features, then certainly to go on the offense to directly challenge competitors. The timing seems right for a big announcement from an online brokerage, and we're probably not the only ones thinking that right now either.
2021 Online Brokerage Rewind: Part 1
It's hard to believe that the end of another wild year is here. Time distortion is in full effect, thanks to the lingering impact that COVID-19 and all of its unwelcomed variants have had on the course of "normal" life. Now that we're collectively almost two years into the global pandemic, there is clearly a shift – albeit a rocky one – towards a new equilibrium.
In January, a new reality was also thrust upon the online brokerage industry in Canada and across the globe at the beginning of 2021 when meme-stock mania and FOMO took hold and yet another surge of online investors wanting to join the world of trading online overwhelmed many Canadian online brokerages' systems. Robinhood took centre stage as the zero-commission stock (and option and crypto) trading firm saw unprecedented customer growth and customer angst play out simultaneously.
Of course, all of this took place against the backdrop of a historic riot/coup in Washington, DC, a scene that provided a poignant reminder that even despite the chaos experienced in the real world, stock markets continued to drive higher. Regardless of what happened at the Capitol, capitalism remained intact.
At Sparx Trading, January was also busy (but nowhere nearly as tumultuous). We launched the first ever influencer edition of our Look Back / Look Ahead series, featuring contributions from the most influential folks in the Canadian online brokerage research industry, and hit restart on a long-dormant newsletter program.
Gamestonks continued to be a dominant theme heading into February, and the surge of (noted now as the "rise of") retail investors grew, shattering trading and new account growth records at all online brokerages in Canada and around the world. The world, it seems, had shifted, and retail investors embraced markets and risk in a way that nobody really saw coming. That fact was laid bare as customer service wait times exploded in Canada just as RSP season was reaching its zenith, and the combination was not pretty. There were anecdotes of multi-hour wait times to get through to client service teams and it was clear that many (many) online brokerages in Canada were simply not equipped to service that level of rapid interest.
#Robinhood's interface is CLEARLY designed to make the average investor – Americans like my nephew – feel like they're gambling in a casino.

And I should know.

My last job before Congress?

I owned & operated my own digital design firm.

From our @FSCDems hearing today ⤵️ #IA03 pic.twitter.com/ioaYTe4Lkz

— Rep. Cindy Axne (@RepCindyAxne) February 18, 2021
Despite the turmoil on the client service channels, the beginning of 2021 saw what would become an overarching theme across the Canadian online brokerage industry for the year: the release of new features. Twenty twenty was an exceptional curveball that all online brokerages had to figure out how to contend with; however, once teams had transitioned to working remotely (itself a phenomenal effort for the financial sector), the work restarted on launching new features. Big bank-owned brokerages, such as BMO InvestorLine and RBC Direct Investing, took the lead with new bells and whistles added into their offering.
And speaking of shiny new things, the tail end of February saw the beginning of a new chapter in the digital life of SparxTrading.com, as we officially rolled out a new website. The brand-new look and feel of the site as well as the new features, such as an online brokerage deals calculator and new approach to delivering information on deals and promotions, set the stage for a new direction for the site. The big investments in new architecture were not without hiccups though, and behind the scenes we've been working hard throughout the year to continuously monitor and improve performance based on user feedback.
The end of the calendar quarter somehow managed to deliver equally headline-grabbing developments. Specifically, we noted on two separate occasions that month that new commission-free trading firms were positioning to come to market in Canada by the end of the year. Easier said than done it seems. Among the big names, Tastyworks, the popular US online brokerage that focuses on options trading, and Mogo Financial, who announced the launch of Mogo Trade, after the acquisition of Moka. Of course, we didn't know it at the time, but March was also when National Bank Direct Brokerage set the stage for their eventual leap into being the first bank-owned online brokerage in Canada to offer commission-free trading. In March, however, National Bank Direct Brokerage tested the waters by dropping their standard commission rates by about 30% to $6.95 per trade.
There were, of course, many other stories, as well as copious amounts of silly gifs shared in the Weekly Roundups, that we didn't mention here. To catch up on all of the stories from Q1 of 2021, check out our 2021 archives here, and in case you missed some of the fun artwork, be sure to check out the Sparx Trading Instagram page.
Stay tuned for more updates through the year in the next Roundup, as well as the big launch of the Look Back / Look Ahead magazine!
From the Forums
Fees Squeeze
With the launch of Wealthsimple Trade Plus, inevitably investors are asking whether existing online brokerages are going to drop their fees – even nominally – to offset the slow but steady growth of commission-free trading. In the crosshairs of investors this past week, Questrade, where users on this reddit post debated the current low-cost options for self-directed investing, and challenged the perception of Questrade as a low-cost leader.
On Better Terms
Another week, another interesting thread about the finer points of a popular bonus offer. In this post, reddit users weigh in on the tax treatment of cash back bonus offers, and the perspectives are interesting as they are varied.
Into the Close
That's a wrap on yet another wild week in the markets. After shrugging off omicron, hot inflation, chip shortages, and crypto crashes, it seems like 2021 is determined to end on a high note. We're also pretty excited about what's coming just around the corner with the launch of our Look Back / Look Ahead series for 2021/2022 and to gear down for the holiday season. With so much activity in play, we suspect that January will be an exceptionally busy month, and we'd have it no other way! Have a profitable week!