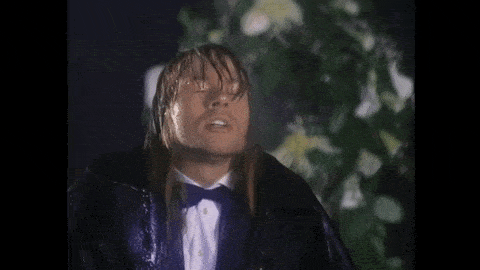 There's a saying that goes, "when it rains, it pours." It is a fitting comment in more ways than one, especially in November in parts of Canada, and especially considering that climate is driving much of the conversation in the news and now among online brokerages.
In this edition of the Roundup, we're keeping things lighter than usual. It was oddly quiet (perhaps too quiet) across the online brokerage space here, so we've elected to shine a light on a new feature launch from one US online brokerage that is likely to prompt a trend of helping investors "go green." From there, we'll close out with a few quick updates on things that crossed our radar and wrap up with chatter from the investor forums.
Betting on Better: Interactive Brokers Launches new Sustainable Investing App
When it comes to getting ahead of the curve, it seems Interactive Brokers has a knack for good timing. Just as the conversation about the state of the environment is taking place all over the world, courtesy of the COP26 summit, Interactive Brokers announced the launch of their new "sustainable investing" app: IMPACT.
While the prime directive of Interactive Brokers is to generate shareholder returns (they are a public company, after all), the natural question to ask of the online brokerage is how this new app, which is designed to help DIY investors make more value-aligned investing decisions, will be better for business overall?
If there is one thing that Interactive Brokers appears to be deft at, it is getting creative at finding ways to connect to their existing and desired clientele.
Just before the start of the global pandemic, for example, Interactive Brokers launched a simulated sports betting platform targeting individuals who were interested in monetizing their talent and enthusiasm for professional sports. Despite the sports platform itself being quietly decommissioned earlier this year (no pun intended), the thesis of individuals who bet on sports being interested in trading stocks turned out to be wildly true. The crush of interest in trading online that occurred during March of last year and January this year was in some part due to individuals not having sports to be able to bet on.
In the case of the new IMPACT app, it appears it is yet another attempt in focusing in on a key client segment — in this case, younger investors that could use this app and the commission-free trading price point to boost new client generation. The founder and former CEO of Interactive Brokers, Thomas Peterffy, appeared on CNBC this past week and stated this when asked who this app was designed to reach.
Of course, in addition to the IMPACT app, Interactive Brokers recently launched the ability for its clients to trade cryptocurrency at a fraction of the cost of some larger names in the crypto space. After years of skepticism on the digital currencies, it was interesting to see Interactive Brokers capitulate and essentially jump into the crypto trading game because it was such a highly sought-after feature for clients.
Clearly, Interactive Brokers is no stranger to keeping a pulse on what it is their customers want and trying to deliver that service or experience through their services ecosystem. What stands out about the latest mobile app, however, is that none of their direct competitors have something similar in market. For its part, Robinhood published a blog post in October raising awareness of Latinx investors, and published their own ESG report; however, there was nothing near the Interactive Brokers experience in this segment of the market.
Socially responsible investing isn't just a trend in the US. However, it is clearly a global thesis that has gained considerable ground over the past few years.
What makes the latest move by Interactive Brokers especially interesting, however, is that they have paved the way for other online brokerages to step up with something equally as compelling, especially the "challenger brands" whose identity is predicated on making the world of financial services "better." In a macro sense, this kind of competition is great for the planet, as it better enables investors to throw their capital behind their values.
And, while the Interactive Brokers solution involves a well-designed mobile app (from a UI perspective anyway), this is the kind of innovation that Canadian online brokerages have been desperately in search of.
To that end, it is an interesting case study to see how little traction some existing players – such as Scotia iTRADE – have had with their socially responsible investing features. We reported on the launch of Scotia iTRADE's ethical investing tool back in the summer of 2017; however, despite the macro trend supporting a tool like this getting more exposure and strategic expansion, things have been remarkably quiet at iTRADE on sustainable investing.
Among Canadian online brokerages, sustainable investing tools are a potential place to connect to self-directed investors (especially younger ones) who want to invest according to their values. The current approach of providing thematic choices is a decent starting point, but Interactive Brokers' latest app demonstrates how much farther Canadian online brokerages need to be prepared to go to truly be seen as market-leading in sustainable investing.
In a small twist of fate, we at Sparx share a similar view to Peterffy when it comes to the power of capitalism being able to find a solution to the climate crisis faster than government action alone could. We think that investors, especially millennials, will be more informed about and willing to seek out brands that prioritize social responsibility as part of their business objectives.
The latest platform launch by Interactive Brokers is an example of their business interest in providing online trading services to as many people as possible overlapping with the next big wave of economic opportunity (imperative): saving the world.
Quick Online Brokerage Updates
Bandits in Sherwood Forest: Robinhood Security Breach
It was a tough week for some clients of US online broker Robinhood as the firm disclosed that five million of its customers had personal information compromised by a security breach. Ouch.
Apparently, the incident arose from a phishing scam that targeted an employee of Robinhood. The breach is yet another example of the hazards of operating online brokerages, and yet another strike on the reputation of Robinhood to contain phishing attacks.
Appy Days
If you can get beyond the characters on Twitter (looking at you, Elon), there's all sorts of interesting data nuggets to uncover. This past week, an interesting thread started by The Globe and Mail personal finance writer Rob Carrick (famous for his online brokerage reviews) asked a very compelling question of the community of Twitter users. Check out what transpired when users were asked what they like and dislike about online brokerage mobile apps.
Online investors, please tell me what features you like and which are lacking in your broker's mobile app.

— Rob Carrick (@rcarrick) November 12, 2021
Looking Forward to Looking Back
The next edition of the Sparx Trading Look Back/Look Ahead series is just around the corner, and we are very excited to relay the updates shared with us by some of Canada's largest and most popular online brokerages. We can see why there might be a slight dip in activity among Canadian brokerages this past week because there are clearly some big developments about to drop. Be sure to subscribe to our newsletter and Twitter feed for more details.
From the Forums
Need for Speed
If there's one big lesson for self-directed investors over the past two years, it's that when opportunity knocks, it helps to be able to get funded and get going. In this post from reddit, one user is looking for a non-bank-owned online brokerage that can offer faster deposits. Read what users had to say about the options available.
Departures and Rivals
There's a lot of chatter these days about switching online brokerages. Because National Bank Direct Brokerage and Desjardins Online Brokerage are two of the first traditional online brokers in Canada to offer zero commission, naturally self-directed investors have questions. In this post from reddit, find out what perspectives users offered when considering a choice between these two new low-cost leaders.
Into the Close
That's a wrap on another edition of the Roundup. We're officially passing the halfway point in November and Financial Literacy Month is in full swing. It's also Movember, and if you're so inclined to mo-your support, we're raising money at Sparx in support of the cause. Stay dry and have a profitable week ahead!