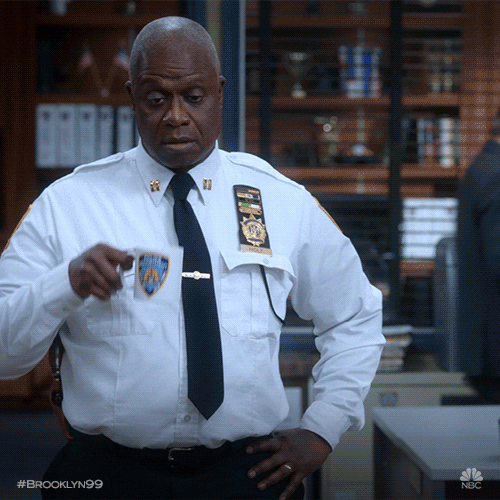 Normally we talk about news that has happened – but considering the gravitas of the week ahead, it seems fitting to weave in some discussion of the future, this week in particular. As of the publication of this edition of the Roundup, there's certainly a nervous energy in the news; however, if there's one thing the online brokerage world has come to realize throughout 2020, it's that volatility attracts opportunity.
In this edition of the Roundup, we take a look at how one Canadian online brokerage is playing into the volatility forecast by offering extended hours for clients to access markets and also is telegraphing some interesting signals about a possible very big year ahead in terms of new features. From there, we figuratively dial into the latest performance metrics from one US online brokerage – and await being able to literally dial into an earnings conference call, which falls on the eve of the inauguration of President-elect Joe Biden, for clues on the global state of online investing. In keeping with the usual diet of (mostly) healthy banter, we wrap with DIY investor conversations on Twitter and the investor forums.
Questrade Launches New Features & Teases a Big Year Ahead
It's the early bird that gets the worm – or so the saying goes. When it comes to tapping into market-moving news, especially when that news takes place before the official start to the market trading day, being able to place orders and have them filled is an opportunity to get into potentially interesting trading opportunities a lot earlier than others.
This past week, Questrade announced the launch of a new feature: pre-market trading. Several Canadian online brokerages already offer this feature (as well as after-market trading), but for active traders, access to trading US-listed securities starting at 7 AM EST is bound to get some folks excited to be able to make moves on important news items, potentially ahead of the pack.
Trading outside of normal market hours is not without its risks, though. There is far less liquidity and far fewer participants outside normal market hours, meaning that bid/ask spreads are often very far apart. To mitigate the impact of this kind of volatile price movement, only limit orders are permitted, and the ECNs that can be selected to route the order to are ARCA or NSDQ. To accommodate the change, Questrade also updated the hours for their trading desk to now start at 7 AM EST.
Online, the reaction to the announcement was generally positive; however, it was clear that online investors had mixed feelings about trading outside of normal market hours. As such, the impact of the announcement will, likely, appeal to a smaller segment of users, those who are comfortable with the realities of extended market trading.
On a separate note, Questrade has also been ramping up the communications online to clients, which included a heartwarming milestone. Specifically, in 2020 Questrade was able to donate over 1 million meals to feed hungry Canadians via Food Banks Canada. Interestingly, and perhaps something that they might want to let more folks know about, Questrade donates a day's worth of meals to Food Banks Canada for every new account opened.
Doing some further digging online this past week also revealed some interesting new features being telegraphed by Questrade representatives on Twitter. In response to customer service questions about mobile experience and the recent decommissioning of the Morningstar research features, it appears that two important developments are on the horizon.
In terms of the latter, it seems that a handful of clients were none too pleased at the removal of a research feature; however, Questrade reps did confirm that something "better" would be coming in its place.
In terms of mobile experience, which is a clear battleground issue among online brokerages in Canada, Questrade also hinted at plans for a new mobile app in the works for 2021. User sentiment on the Questrade mobile app is also starting to reflect the desire for change – at least for some categories of power or active users.
As we referenced in our recent Weekly Roundup, getting the user experience right for online investing is no simple feat. There are multiple categories of users, including those who like the predictability of knowing where things are, so making changes is a risk if user journeys or navigation takes a drastic turn. Ultimately, it should be great news for DIY investors; however, creating new things at the expense of shoring up existing features (e.g. customer service wait times) can make for volatile times for client support. A simple scan of Twitter posts over the past week points to that being the case.
Even though Questrade was playing it close-to-the-vest in the Look Back / Look Ahead (when it came to the looking-forward part), it's clear that there's a lot in the pipeline for 2021. In fact, taking a high-level view, with this many significant projects coming to market in the year ahead, this could signal a critical year for Questrade that brings with it even more surprises as it continues to compete in a potentially more crowded field. Finding the balance between promising new features to keep people excited and ensuring that these features hit the mark (and work properly) is also prudent. Kicking off the new year with this much news, however, is a clear indication that Questrade is hoping to have lots of positive things to say in 2021.
Interactive Brokers Latest Metrics & Earnings Call to Provide Clues on Marketplace Direction
With all of what's been going on in the US, and what is poised to unfold this week, this is a great opportunity to tune in to one of the most informative trading bellwethers that has emerged over the past two years. Specifically, the Interactive Brokers earnings conference call, which is scheduled to take place on January 19th at 4 PM EST.
The primary purpose of the conference call will be to review the quarterly earnings for Interactive Brokers, which in this case happen to be for the fourth quarter of 2020 and, as such, will provide not only the performance of the quarter but likely a view on the year as a whole.
The latest stats released by Interactive Brokers about their performance over the final month of the year also reveal some very interesting numbers, which seem to indicate incredibly strong participation in trading.
Among the numbers we pay close attention to is the growth in client accounts, which for Interactive Brokers was 56% higher than at the same point last year and 3% higher than the previous month. The exceptional growth of their client base over the past year has fueled a surge in revenues and is likely, in part, responsible for their growth in valuation. Reinforcing that inference, Daily Average Revenue Trades (DARTs) are up 198% year over year and about even on a month-over-month basis.
Given the profile of the traders who operate on the IB platform – i.e. active and professional traders – it was also interesting to see the acceleration of buying into the end of the year, which lines up with the surge in bitcoin-related activity and with the market action overall.  Thus, it will be of interest to see what the view is on the near to medium term for business conditions for online brokerages (in the US) and, potentially, as a pulse on online investing around the world. Interactive Brokers' international footprint gives it a unique window into what trends are emerging with online investors the world over.
Recall that entering periods of high volatility, Interactive Brokers has raised the margin borrowing requirements to control its risk exposure. On two of those recent occasions, that has seemed to foreshadow some significant moves in the market. What jumps out in the numbers supplied by Interactive Brokers in terms of trading metrics is that it appears that traders were heavily selling into the end of the year – which is a little strange given where the index has risen to. It might be a case of profit-taking, or fast money in and out of a bitcoin rally; however, the magnitude and direction of activity suggest smart money may have cashed out.
For online brokerages, 2020 clearly settled the debate on volatility being good or bad for business. Historically, passive investors would shy away from huge price swings in stocks, in favour of a steady approach to buying. Interestingly, the dynamics of the marketplace have changed – perhaps tilted far in the other direction – where lots of new investors have flooded into the market looking for rapid fluctuations in price (upwards). The following video on social media might presage where markets head from here; however, when lined up against the backdrop of Interactive Brokers data, moves higher in the market heading into RRSP deadline season could make this a stretch over which even more investors seek out new investment accounts.
A sneak peek of one of our top secret trading strategies. h/t @ryanfeller_ pic.twitter.com/V2PFee7vu4

— TikTok Investors (@TikTokInvestors) January 17, 2021
Discount Brokerage Tweets of the Week
Discount Brokerage Tweets – Curated tweets by SparxTrading
From the Forums
Oh, Brother!
In this post, an investor asks whether they should acquiesce and allow their brother to open a second RESP account for their son. Is it just "free money" from the brother? Or a potential financial (and familial) nightmare? Fellow Redditors have strong opinions on the matter.
Ethics Over Profits?
Horrified by what happened in for-profit long-term care homes during the early days of the pandemic, this investor asks in this post how to make sure that none of her investments are in these types of businesses. Her fellow Redditors explain how to check this information and debate whether ethics and politics (and the resulting emotions) should be kept separate from investing.
Into the Close
This is going to be an unforgettable week. With so much on the line, there's no question that eyes will be glued to the screen and folks will be tuning in to the news. So, let's hope things go as smoothly as possible for our friends in the US, including our furry ones. Stay safe and good luck!
Ready for #Indoguration pic.twitter.com/ireGlW7VDr

— Naomi Biden (@NaomiBiden) January 17, 2021