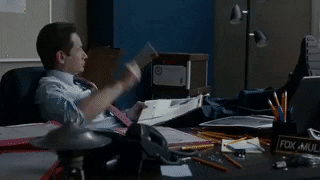 Take a deep breath. Believe it or not, December is here, and with it, news of several COVID-19 vaccines, stock markets making record highs, and hope on the horizon. Certainly not a coincidence. Another non-coincidence at this time of year is the appearance of special treats and the idea of wrapping things up with a bow.
In this special edition of the Roundup, we turn once again to the topic of deals and promotions, with a regularly scheduled check-in of the deals landscape to kick off the new month. From there, the big announcement: Sparx Trading's exclusive Look Back Look Ahead series for 2020-2021 is now live! We've got a great overview of this unique series that features Canadian online brokers giving their perspective on the past year as well as on what's coming in 2021. And, as always, we've got a full helping of DIY investor comments from Twitter and the DIY investor forums.
De(al)cember Update
The countdown to the end of the year has been going on for some time, but now that December's here, the finish line to 2020 is in sight.
Despite the gloomy weather and even gloomier forecasts for COVID-19, the SparxTrading.com online brokerage deals and promotions section offers some brighter news. As is customary at the start of each month, we take stock (pun intended) of the deals and promotions landscape among Canadian online brokerages. The good news: this year is as strong as ever in terms of promotional activity among Canadian brokerages.
Although no new deals launched at the beginning of December, a very competitive offer from National Bank Direct Brokerage did get extended for another month. The 100 commission-free trade offer by NBDB is one of the most competitive offers for DIY investors interested in commission-free trades, and with zero deposit requirements, it also has the lowest hurdle.
Last month was a watershed moment for deals and promotions activity among Canada's online brokerages. After being mostly dormant since the end of RSP season last year, almost all online brokerages decided to launch a cash-back or commission-free trade offer.
Interestingly, there are still a few brokerages currently not on the deals and promotions list, something we anticipate changing either this month or early next month. Firms we expect to see stepping into the promotional space soon are Qtrade Investor, HSBC InvestDirect, and Virtual Brokers, given the fact that other brokerages are already offering something.
Finally, another deal we're watching this month is Wealthsimple Trade's "free stock" offer, which is set to expire on December 18th. It is an unusual time for a promotion to end, but it is encouraging to note that the deal is happening at all, since offering zero-commission trading is a significant draw on its own.
With all of these offers currently in play, this is likely an ideal window for online investors interested in an investing account to maximize the selection of promotions.
So, while the weather outside is frightful, this might be the most wonderful time of the year for getting a little extra boost for opening an online brokerage account.
Sparx Trading's Online Brokerage Look Back Look Ahead Is Live!
More countdown-related content continues to emerge this month, this time from yours truly at Sparx Trading.
Our highly anticipated fourth edition of the Look Back Look Ahead series is here, and – to borrow from Robinhood's Market Snacks podcast (fair game to borrow from Robinhood, amirite?) – this is the best one yet.
This edition features in-depth submissions from six Canadian online brokerages that offer a fascinating set of perspectives on how 2020 unfolded and preview what they have in store for 2021. In addition, we've given our own perspectives on the online brokerages that did not provide a submission and outlined what we thought were noteworthy developments during the year. Finally, we've provided a detailed preview of what the next version of SparxTrading.com has in store for DIY investors.
Online brokerages featured in this issue include:
The series is now in its fourth iteration, and it's interesting to see how things have evolved since we first launched it in 2014. One of the readily apparent changes is that in addition to a blog format, we also have a magazine edition, which we rolled out starting in 2018. Even though it takes considerable work to pull together a magazine format, we thought it was an opportunity to create something great-looking and engaging, which offered a different way to present stories about an exceptionally fascinating year.
One thing that has remained consistent about contributions to the Look Back Look Ahead series has been the unique perspective that only the voices of the online brokerages' senior leaders can provide. It remains a rare opportunity to hear from senior stakeholders on how the year unfolded as well as their vision for the year ahead.
Another great feature of this year's issue is that the Q&A format provides an interesting perspective on several points relevant to DIY investors, including:
What beginning investors can expect
What active investors can expect
Which online investing trends they think will matter to DIY investors
What user experience means to their firm
What sets their firm apart from their peers
As referenced in the beginning of the blog version of this series, there were a number of themes that emerged from the responses and analysis of the online brokerage landscape from 2020. Three big themes that stood out were the need for agility, the importance of communication, and the rising prominence of user experience.
Based on a macro view of what has transpired this year, the consensus is that COVID-19 helped accelerate the future into the present. For the world of online investing, it seems that DIY investors will be looking beyond just the headline price of commissions to the full experience of what it means to be "self-directed." Case in point: Despite DIY investors having to pay commissions for trades, the industry as a whole saw record-breaking account openings and trading volumes during the height of the market volatility, from March through the summer.
What has become clear, now even more than in previous years, is the need for transparent and ongoing communication in order to create strong relationships with clients. With the heightened uncertainty, communication channels at online brokerages have been tested, and going forward, the hallmark of an online brokerage who "gets it" will be one that excels at communicating with clients proactively. Further, DIY investors will be looking for brokerages to harden the systems that matter in a crisis or in times of extreme volatility. Patience for service interruptions or delays has worn thin, and demonstrating "uptime" is also going to become a marker of quality.
On a lighter note, observant viewers will notice that our cover art tried to capture the work-from-home look, something that embodies the spirit of 2020 for many of us. There are some special details we tucked into the image that we're sure DIY investors can appreciate. Sticking to the aesthetic for a moment, the soon-to-be-launched new website and content will feature our bull and bear prominently. Unless it's sensationalistic, a lot of financial content is difficult to engage with, so we hope to continue to provide a more engaging way in which to consume DIY-investor-focused content.
Personally, I found this issue to be an enriching read, and I am excited by the prospect of DIY investors discovering something new and interesting about the Canadian online brokerage landscape as we move through the end of 2020 (thankfully) and into a new chapter in 2021.
To read the Look Back Look Ahead series, click here.
Discount Brokerage Tweets of the Week
Discount Brokerage Tweets – Curated tweets by SparxTrading
From the Forums
And Baby Makes Three
A Redditor in Ontario with a baby arriving soon asks in this post how to establish an RESP and get the full benefit of it – and also wonders if they need to be actively involved after the initial setup.
Exasperated by Exorbitant Expenses
In this post, one frustrated investor wants to know why Canadian brokerages have such high fees compared to their American counterparts. Redditors weigh in with their best theories.
Into the Close
That's a wrap on this early-December edition of the Roundup. Markets continue to price in optimism around the corner, which should continue to lift spirits for now. There have been some significant comeback stories this past week – including Blackberry – and even more excitement as IPOs like Airbnb and DoorDash prepare their public debuts. One thing's for sure, there's lots to keep DIY investors glued to their screens in what was supposed to be a quieter time of year.