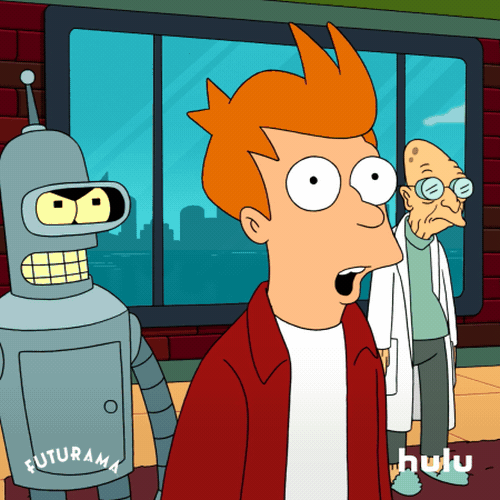 With just a few days to go, the news cycle is now going into hyperdrive. Not a day goes by without some reference to an election – mostly likely THE election that the entire world has its sights set on. For Canadian DIY investors and online brokerages alike, the news coming out of the US is very much on our radar, and more than just the election is influencing the discount brokerage space.  
In this pre-Halloween edition of the Roundup, we focus on a scary issue for any investor to confront: cybercrime, and how the consequences of some bad actors in the US have prompted worry here in Canada. Next, we get a sneak peek at a thriller move by one of Canada's newest online brokerages to make the leap to the big screen (we mean desktops!). As always, we'll feature some thoughtful conversation from DIY investor forums and a collection of interesting tweets from DIY investors.
Robinhood Accounts Get Hacked
If you want to talk about a DIY investor nightmare scenario, it's probably close to something that has played out for some clients of US online brokerage Robinhood. According to reporting earlier this month from Bloomberg, close to 2,000 clients of the popular online brokerage have had their accounts compromised and in many cases cleared out.
While the number of accounts that were compromised is noteworthy, when compared to the total number of clients Robinhood has, which is about 13 million, the number is relatively small by comparison (0.015%).
According to what Robinhood has commented on so far, the breach was the result of individual clients' emails being compromised. The kinds of activities undertaken by the criminals seemed fairly advanced, with the hackers successfully creating fake identification documents to pose as the clients.
What is most troubling to hear is that in spite of some clients having set up two-factor authentication, their accounts were nonetheless compromised. To make matters worse, Robinhood does not have a customer service line for clients to call for additional support – everything is done online.
In Canada, the only online brokerage that does not have a dedicated phone support line is Wealthsimple Trade (interestingly, it's also the online broker in Canada most similar to Robinhood). That said, this year has shown that even if an online brokerage does have a customer service line, DIY investors hoping to connect by phone could be forced to wait excruciatingly long to talk to a representative.
Cybersecurity is part of the "new normal" reality for online investors, and even more so in the time of COVID-19, where many individuals are being forced to navigate all kinds of services online that previously they may never have thought to.
The kind of breach of account activity in the case of Robinhood certainly sounds fraudulent to the reasonable observer, but whether a brokerage is ultimately responsible for reimbursing clients is not as clear-cut. Among Canadian online brokerages, security policies tied to coverage for reimbursement vary between brokers. This means that in order to be covered by the security guarantee, online investors need to demonstrate that they have taken all of the precautionary measures prescribed by their online brokerage.
Interestingly, in light of the news regarding the breach of Robinhood, there were Canadian DIY investors who were curious as to the kind of security coverage they would receive from Wealthsimple Trade, and they asked about it in a forum post in the Wealthsimple Trade Reddit thread.
While the response from Wealthsimple Trade is interesting, the fact that events in the US online brokerage market also prompt Canadian DIY investors to think about (and potentially ask questions about) factors related to their online investing experience is important to take note of. Despite there being significant differences between the size of the two markets, when it comes to features – including security – Canadian DIY investors are paying attention to the developments at US online brokers.  
The latest breach of Robinhood customers' security serves as a warning for Canadian online brokerages and Canadian DIY investors. Unfortunately, we suspect that this won't be the last time we hear of a security breach at an online brokerage. However, there are clearly steps that online brokerages and DIY investors can take to prevent it from happening.
Wealthsimple Trade Testing Desktop Platform
It's been an eventful few weeks for the folks over at Wealthsimple and Wealthsimple Trade, from launching cryptocurrency trading in late September, to attaining the elusive unicorn status (aka billion-dollar valuation) earlier this month on a recent fundraising round, to the latest initiative: rolling out desktop trading.
This past week, several users on the Wealthsimple Trade Reddit thread shared the "good news" of being selected for an invite-only trial of the new desktop trading platform.
Unlike other Canadian discount brokers, Wealthsimple Trade opted to start with "mobile first" – which positioned their brand as something completely different from the standard online DIY investing experience. Of course, even getting onto the platform required making it past a "waitlist," which made it all the more exclusive to be able to have a Wealthsimple Trade account.
The decision, of course, was not without its share of controversy. In terms of online brokerage ratings and rankings, Wealthsimple Trade did not qualify for the Surviscor online brokerage rankings specifically because it was not up to the "standard" experience provided by other online brokerages.
Rankings and some customer alienation aside, the numbers of clients at Wealthsimple Trade and the recent valuation increase of the parent company Wealthsimple to a "unicorn" valuation more than validate the decision to start and grow with mobile. In many ways, this playbook was established by the online brokerage in the US that Wealthsimple Trade often gets compared to: Robinhood. From pricing (zero commission) to platform (mobile first) to products (including cryptocurrency trading), there's a lot that parallels the Robinhood story. Of course, the valuation and customer growth are also part of that same story, too.
For other Canadian online brokerages, the list of new releases and features at Wealthsimple Trade these past few weeks has been met with relative quiet. That is not something we expect to last for too much longer, however. There are already new platforms and web experiences actively under development at several Canadian online brokerages, and as we near the end of the calendar year, there will almost certainly be a significant ramp-up to promotional and new-feature announcements.
If there wasn't already enough drama coming in the next few weeks of 2020, this latest development by Wealthsimple Trade has added the right kind of excitement into the final stretch of the year. A lot of DIY investors are still stuck at home – including working from home – so having a desktop version of an already popular trading platform is sure to be a welcome addition to the many browser tabs competing for attention.
Discount Brokerage Tweets of the Week
Discount Brokerage Tweets – Curated tweets by SparxTrading
From the Forums
Zero Is the Hero
A Redditor on a quest for the holy grail of zero-commission investing asks in this post what Canada's closest equivalent to Robinhood is. The answers are somewhat surprising.
Limited Options
A twentysomething investor accidentally went over the year's TFSA limit and asks for advice and guidance in this Reddit post.
Into the Close
They say too much of a good thing is not a good thing. Just ask NASA scientists trying to hang onto the galactic trick-or-treat run on OSIRIS-REx. For traders, these next two weeks are going to be filled with more uncertainty than a Seahawks fourth quarter. For the non-football fans: it means that just about anything can happen to the markets, so be prepared to move quickly.
DK hit 22.64 MPH on that TD saving tackle, the 2nd-fastest speed on a tackle this season 😱 @dkm14 @Seahawks

📺 #SEAvsAZ on NBC pic.twitter.com/a0iCkpE0W8

— The Checkdown (@thecheckdown) October 26, 2020