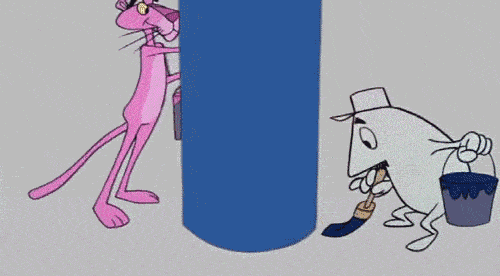 In a "normal" world, fall would be the start of the blockbuster movie launches that viewers expect to enjoy as the weather turns cooler. This, however, is the "new normal." Instead of movies, IPOs are in the spotlight, with investors watching spectacular IPOs posting incredible numbers and driving FOMO to new heights even as tech starts to show signs of weakness.
In this edition of the Roundup, numbers take centre stage, as we review recent performance stats published by several online brokerages in the US and what it could mean for the current sentiment among Canadian online brokers. Next, we share some exclusive updates to new and exciting features coming this fall to SparxTrading.com. As always, we've got a great selection of interesting commentary from investors in the forums and on Twitter.
Painting by Numbers: A Portrait of the Online Investing Marketplace
It's hard to believe but it has been already/only six months since the market meltdown and subsequent snapback in March. In crossing this milestone, there are lots of questions about how long the "rally" in stocks can continue and whether the surge in online trading has subsided or is still going strong.
This past week, and indeed this month, there have been some important trading metrics reported by US online brokerages that can shed further light into the momentum of online investing among self-directed investors.
Two big firms in the US online brokerage space, Schwab and E*Trade, reported their monthly activity metrics that showed continued strength in the interest of investors to open trading accounts, although it might be fair to say this heightened level of interest is showing signs of plateauing.
Starting first with E*Trade. The iconic online broker reported that its standard trading volume metric – daily average revenue trades (or DARTs) – was up about 2% on a month-over-month basis to 1.04 million daily trades, which is a whopping 256% higher than the same period last year. While robust trading volume was an interesting stat, what really jumped out was the surge in net new retail accounts opened in August at E*Trade, with 80,000 new accounts coming in. This represents a level 76% higher than the previous month and 439% higher than the same point last year.  
The largest online brokerage in the US, Charles Schwab, also saw its trading volume and new account numbers stay elevated – although nowhere near the percentage performance posted by E*Trade. For August, Schwab had amassed $4.5 trillion (with a t) in total client assets and saw a gain of 202,000 new online brokerage accounts, which is a slight dip (-2%) compared to July but still 60% higher than where new-account growth levels were at last year. Trading volume at Schwab still appeared to be significantly elevated, at 1.5 million daily average trades, which is about four times where it was for 2019.
Aside from E*Trade and Schwab, other large firms in the US that report their trading activity metrics regularly include Ameritrade and Interactive Brokers. Interestingly, this past August, the privately held Robinhood also reported trading metrics for the first time, in which they shared staggering figures from a record month in June. However, as of publication, no follow-up post with updated figures has been published.
Earlier this month, Interactive Brokers published its metrics, which showed DARTs were 88% higher than a year ago and new account openings were 374% higher than the same point last year.
Although several Canadian online brokerages are owned by publicly traded banks, the majority of these bank-owned brokerages do not disclose trading data at their online brokerage units in the same depth or with the same transparency as their US counterparts, with, perhaps, one important exception, RBC Direct Investing. The financial reporting for RBC includes reporting for direct-investing trade volumes, which are reported on quarterly. The third-quarter results for their 2020 fiscal year show that trading over the period from May through July was about 125% or so higher than the same point last year.
Six months after the major lows of the stock market in March, it appears that there continues to be very robust interest from investors in participating in online trading and investing.
Across several different data points, the picture emerging is that investors are still hungry for opportunities to grow their wealth via equities, despite the recent downdraft in the tech stocks having probably rattled a few nerves. The recent performance of IPOs like Snowflake, Nuvei, and "magic mushroom" company Compass point to the fast-money crowd looking for opportunities to jump into and out of the market.
On a macro basis, the stretch between now and November, when the US presidential race will be decided (or will it?), is expected to be filled with volatility, which should only be amplified by the increased participation of so many more retail investors. Interesting data on options trading behaviour and volume, for example, points to the "lottery ticket" trade taking place, and investor forums are rife with YOLO and moon-trade talks, which also signal investors are taking outsized risks to chase potentially outsized returns.
Any experienced farmer will say make to hay while the sun shines, and any experienced investor/trader knows it's never different this time. For online brokerages, whether in Canada or the US, being flexible is going to be key to responding to whichever scenario plays out.  
Good News for 2020: Upgrades to SparxTrading.com Coming
2020 has been a year of big changes. Not many have been good, but despite the sentiment that this year should be over as quickly as possible, there are still a few months – and hopefully some good news – to come.
One piece of exciting news on our end: SparxTrading.com is going to be launching a new web experience for individuals interested in learning about and navigating all things online brokerage in Canada.
When SparxTrading.com first launched (way back in 2011, and officially in 2012), the online investing landscape was considerably different than it is today. Commissions were higher, "trading on the go" meant something very different, and finding information on online brokerages was filled with fragments of keyword- and agenda-driven content.
Since launching, we've chronicled the evolution of the online brokerage industry here in Canada (while keeping a keen eye on what's happening in the US), and over that time we're glad to report that many of the things that we saw as gaps for DIY investors have either started to improve or have been significantly addressed. One of those items that we saw as an issue was the absence of reliable, objective, up-to-date, and well-organized information about how to choose online brokerages.
Thankfully, there are now sites like GetSmarterAboutMoney.ca that act as credible touchpoints for investor-education basics and have the kind of support and expertise available to improve the financial literacy of Canadian investors (we also love that they share a preference for icons!). Further, there's also a national strategy on financial literacy being championed by the federal government. And although there is lots of work still to do in educating individuals about investing, there are now some important building blocks in place.
Of course, with over a dozen online brokerages in Canada (and more on the way), there's still a lot of confusion for consumers and DIY investors alike when it comes to investing online, which is why we're still as excited and committed as ever to help bring clarity to the landscape. We're extremely proud to have impacted tens of thousands of Canadian DIY investors who have referenced our simple but effective site as part of their journey into or through online investing.
More immediately, we're also really excited to be launching a new edition of our Look Back/Look Ahead series, featuring exclusive content and insights from Canada's online brokerages. This has been an unprecedented year in so many ways, so it will be fascinating to see how different online brokers have fared and what they have their sights set on for 2021. We've already got a great response from the industry and look forward to sharing what they have to say about what has been an eventful year.
Finally, over the coming weeks, we will be making some changes in preparation for the rollout of our new digital experience, so be sure to stay tuned to our Twitter account for early previews of features and content.
Here's hoping that despite the negative news out there in 2020, SparxTrading.com can spark something positive to look forward to in the coming months.
Discount Brokerage Tweets of the Week
Discount Brokerage Tweets – Curated tweets by SparxTrading
From the Forums
Two Roads Diverged
An unemployed musician who has received some inheritance in the form of stocks wonders whether to use it to pay off a line of credit or to hold off until the stocks are back to pre-COVID highs in this post.
Elect to Wait?
In this post, a new DIY investor wonders if they should try to factor the upcoming US elections into their investment timing. Fellow Redditors weigh in on this strategy.
Into the Close
Life in the markets primes you for volatility. Even so, sometimes the pull of gravity on the way down is undeniable. Once again, 2020 has claimed a beacon of hope, with the passing of US Supreme Court Justice Ruth Bader Ginsburg. The shockwave of this event will undoubtedly be felt for weeks to come and will overshadow an already contentious state of affairs in America. Of course, experience in the market also teaches that there is nothing quite as powerful as hope to fuel ambitious change. Stay rational, stay measured, and here's hoping for some positive progress to start showing up soon.