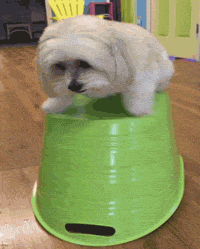 Now that September is officially upon us (and Labour Day behind us), it is officially no longer good form to wear white. For anyone long in the stock market, though, that's probably sound advice, as a sell-off is upon us. Of course, some sales are welcome, and it looks like Canadian online brokerages are starting to warm back up to the idea of offering deals for online investors.
In this short-week edition of the Roundup, we dig into the latest deals and promotions activity from Canadian online brokerages and examine what they reveal about the lead-up to RSP season. Also, we review some interesting technology pitfalls that have impacted online investors lately and contemplate what online brokers need to get right in order to avoid being in the hot seat with DIY investors. As always, we've got some spicy comments from investors on Twitter and in the forums to close out with.
Signs of Spring in the Fall
Even though it seems like "fall" is the right name for the season that stock market investors are currently experiencing, for Canadian online brokerages it looks a bit closer to spring, as deals are once again about to start blossoming.
The start of a new month is always a convenient moment to take a snapshot of the promotions landscape among Canadian discount brokers, especially during this "new normal." September is particularly interesting, however, because it is the time of year that brokerages start to gear up for their busiest season.
Before diving into the current deals activity, it's useful to get some quick context around how recent events have impacted the online brokerage industry.
While many sectors of the economy were decimated by COVID-19, Canadian (and US) online brokerages saw their businesses experience an unprecedented surge in popularity. Millions of idled workers had nothing else to do and nowhere else to go, not to mention some stimulus money in hand. These would-be (and formerly sidelined) investors turned their attention to the stock market.
Unsurprisingly, opening an online trading account and trading stocks – such as Zoom and Tesla – became the goal of many an investor. As a result, there was a spectacular surge in interest in opening online trading accounts. This created a perfect storm for Canadian online brokerages, who no longer had to try to incentivize investors into the market or into opening a trading account. Instead, market demand to trade online reached an all-time high.
With such robust demand, almost all Canadian discount brokers opted to pause or halt running any special offers for Canadian DIY investors (aside from transfer-fee coverage). Instead, they chose a wait-and-see approach to determine what the impact of COVID-19 would be on their business and industry. 
Despite the unusual market dynamics, it appears the wait-and-see phase is over – at least in part. New promotional offers launched in July and August from HSBC InvestDirect and National Bank Direct Brokerage, respectively, as well as a contest by Wealthsimple Trade in August, are a signal that smaller names in the online brokerage market in Canada are itching to get out in front of the frenzy of advertising set to take place during RSP-contribution season.
It is perhaps no accident that the two bank-owned online brokerage promotional campaigns that have come to market in a COVID-19 world are both commission-free trading ones. While popular, commission-free trading offers are less popular than cash-back offers. For brokerages, however, this move makes sense. Commission-free trades are more cost-effective for brokerages to deploy, and the reality is that not every customer will use up all the free trades offered to them.
For example, National Bank Direct Brokerage's offer of 100 commission-free trades is a high bar for most "average" investors to use up. Fortunately, the time horizon to take advantage of these trades is one year. Using up 100 trades in a year is much more likely than having to do so in 30 or 60 days. In contrast, HSBC InvestDirect is offering 60 commission-free trades, but the time limit to take advantage of this offer is 60 days. Unless one is a fairly active investor, executing 60 trades in 60 days would be a challenge. Further, HSBC InvestDirect is not known for having a best-in-class trading platform for active investing, so it would likely be difficult for them to efficiently enter and execute the trades. Thus, headline numbers for commission-free trades sound impressive but are subject to a number of conditions that are important for DIY investors to consider when comparing offers.
Another important development was the contest run by Wealthsimple Trade, which offered up a chance to win one of five prizes of $5,000. This contest, which was linked to Wealthsimple Trade's referral structure, also managed to avoid the cash-back promotion directly and instead positioned a cash payout for new clients as a contest. Individuals who participate in Wealthsimple Trade's referral campaign receive a humble $10 for the referrer and $10 for the referee – a considerably lower reward when compared to other offers from competitors. While Wealthsimple Trade's referral bonus is an amount just short of being able to buy a Big Mac combo, in the current environment, a little something is better than nothing. Also, with zero-dollar commission rates, Wealthsimple Trade is not likely to receive much, if any, pushback from consumers who are really interested in taking advantage of the low commissions.
While "two points a trend does not make," it is nonetheless telling that the first two bank-owned online brokerage promotions to come into the market during COVID times are commission-free trades. Peer firms or larger bank-owned brokerages might also be inclined to offer up something similar – potentially with more generous timelines to allow investors to use up the free trades over a longer period of time. Interestingly, if DIY investors do have a longer time horizon over which to use their commission-free trades, it may serve as a mechanism to keep clients around longer than if they were to have their free trades expire.
Also worth watching is whether other online brokerages launch contest offers similar to Wealthsimple Trade. There are only a small handful of Canadian online brokerages with referral promotions in place, so linking contest entry to referrals is an interesting proposition to grow a client base. While $5,000 for an individual investor is nothing to sneeze at, larger online brokerages have the spending power to make a headline-worthy contest. The combination of a fixed acquisition cost and the advertising boost a contest would receive could be a viable option for a larger brokerage to consider testing out.
With demand likely to stay higher than normal, online brokerages (especially the prominent ones) have less incentive to launch rebates or cash rewards. The smaller players or newer entrants in the Canadian online brokerage space, however, still need to show up on the radar of investors, which means having to get both creative and compelling. With the first big wave of investor interest now behind us, we'll be watching closely to see how online brokerages navigate this new normal and how they ramp up into their busiest season in the early part of 2021.
Outages Hit Online Brokerages in US
Some days you're a bug, and some days you're a windshield. For many DIY investors, the digital reality of trading stocks online feels mostly seamless. As more of our lives shift to being online – now more so than ever before – it starts to create the perception and expectation that things always work. Celebrity pictures or TikToks aside, there aren't many things that should break the internet. When it comes to personal finance, though, the expectation is that one's money and investments will ALWAYS be available online (scheduled maintenance gets kind of an exception).
Earlier last week, despite having ample time to prepare for major changes to the Dow Jones and stock splits from Apple and Tesla, several online brokerages in the US – including Robinhood, Schwab, and Fidelity – suffered from trading outages and glitches.
There are a number of instructive lessons for DIY investors when it comes to the realities of investing online, the key one being that regardless of size and sophistication, errors at the online brokerage level happen, and the results can be far-reaching, if not catastrophic, for active traders in particular.
What makes the outages traders experienced on August 31st all the more concerning is that they were not related to trading volume but rather other technical challenges – and that is just from the brokerages that went on record with a potential reason. According to a report from Bloomberg, Schwab attributed their service interruption to a change in storage systems, but the fact that the Schwab outage coincided with issues at Robinhood, Fidelity, Vanguard, and Ameritrade points to a serious underlying issue.
While active traders and investors are a constant presence in the market, it appears that the recent market volatility, combined with features such as fractional share trading and zero-commission trading, has attracted larger numbers of very active traders.
Based on statistics/probability, this ultra-active investor would necessarily be more likely to encounter and be impacted by the kinds of outages that take place on occasion. The big difference, however, between the active investors of today and those of the dot-com era is that these ultra-active investors are likely on mobile platforms and thus are just a few swipes away from social media channels on which they can express their strong dislike/disdain for any kind of service interruption.
The takeaway for online brokerages is that even at 99.9% system reliability, the impact to clients can be material.
Customer expectations for the stability of systems have never been higher, but so too are the demands that those systems need to meet. From speed to security to ease of use, online trading platforms have a high bar of expectations set on their performance every day. For online brokerages – especially those in Canada – telling the story of system reliability and delivering on system reliability ought to be top priorities. For consumers, however, it is abundantly clear whether or not online brokerages have gotten reliability right, since it's a story that writes itself on social media.
Discount Brokerage Tweets of the Week
Discount Brokerage Tweets – Curated tweets by SparxTrading
From the Forums
Seeing Red
Redditors turn to the forums to discuss consecutive days of markets in the red and to share how it's impacting (or not) their DIY investing in this post.
Mutual Understanding
A forum user asks if a mutual fund like XEQT or VEQT exists and for guidance on which brokerage will yield them the best results in this post.
Into the Close
That's a wrap on another edition of the Roundup. Playoff basketball and hockey aren't the only reasons to stress-eat this week – at least for online investors. After a meteoric run-up in prices in technology stocks, there appears to be some profit-taking (or making) in order, which means the only thing cooler than a Tesla Model X with air conditioning is the quickly cooling Tesla stock price (and Ontario weather!). Even though it's a short week, here's hoping you keep your cool and reach Friday in the green!