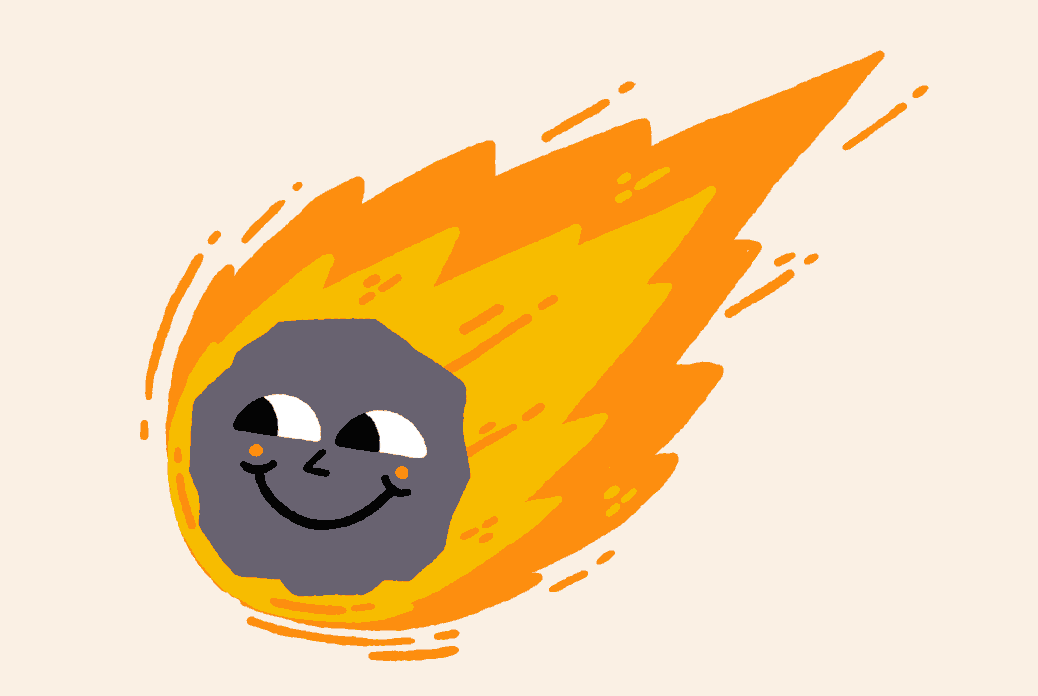 With COVID-19 very much in focus, it appears that time is being measured more in phases and case counts than in actual calendar days or traditional time. Despite the uncertainty (or perhaps as a result of it), discount brokerages in Canada find themselves in a unique position to learn from what is happening in the US to plot out the next important steps to take in the second half of 2020.
In this edition of the Roundup, we pull out the telescope to peer into the second half of 2020 and see what interesting data points from investors and online brokerages could provide insights into what to expect from Canadian discount brokerages in the remainder of the year. From there, we recognize the bold decision that one bank-owned online brokerage has taken to include an often-overlooked group and hope that this is the start of a new design choice among brokerages going forward. As always, we'll wrap up with chatter from DIY investors on Twitter and in the investor forums.
The Next Chapter: Where Might Canadian Online Brokerages Go Next
With the first half of 2020 now well behind us, it's time to start looking ahead at what trends could impact online brokerages here in Canada and in the US.
It almost goes without saying that the biggest force still at work is COVID-19, followed by the US presidential election.  And, while there is justifiable cause for alarm at the human toll of this crisis, the giant voting machine that is the stock market is placing its bets that though things might be bad, the future (at least for some sectors) stands to be brighter than it is today.
For US online brokerages, the heightened uncertainty in the stock market should translate into continued earnings strength from commissions (for those that charge them), payment for order flow, and margin interest. The historically low interest rates suggest that the cost of borrowing for margin trading (to amplify results) will be, on a relative basis, more affordable. In sum, the macro picture for online brokerages in the US appears to be bullish, as investors continue to wade into the volatility rather than shy away from it.
Among Canadian discount brokerages, the thesis supporting robust performance appears to be similar. Strong trading volumes combined with trading commissions holding steady mean that online brokerages are going to be generating healthy revenues, and for Canadian banks (those that have online brokerage arms), this could be an important bright spot against a backdrop of challenging economic conditions. Across Twitter, the comments over the past few months by Canadian DIY investors reflect heightened enthusiasm for making fast money, as well as the tools/platforms and user experience to facilitate doing so. As such, active trading platforms – along with associated data feed packages – have likely seen record levels of interest, and brokerages that don't currently have these features in place are likely losing the patience or the business of clients who wish to keep a very tight pulse on the market.
For the better part of this year so far, Canadian online brokerages have been surprisingly quiet when it comes to advertising campaigns or major feature release announcements. As we referenced in last week's Roundup, it is unlikely that the final half of 2020 will see Canadian brokerages maintain their "wait and see" approach – there are simply too many important opportunities at stake.
Some interesting data out of the US online brokerage market also seems to support the macro case for Canadian brokerages either ramping up advertising to close out 2020 or seriously considering doing so.
One of the first important indicators of this is a recent sentiment survey by E*Trade Financial, released last week. In that survey, it found that in Q3 of 2020, bullishness among DIY investors has increased 34% (13 percentage points) compared to Q2 of 2020. Importantly, over half of investors (51%) believe that markets will rise through the end of the year – a remarkable feat considering how much markets have rallied from their March lows.
Another interesting factor for online brokerages in Canada to consider (though this data point also originated in the US) is a comment regarding online investing made by Interactive Brokers founder Thomas Peterffy in an interview with Bloomberg. Specifically, Peterffy pointed out that even once the pandemic stabilizes, the interest in online investing has likely been sparked in many investors who will want to continue. In other words, the die has been cast for the return and prominence of active online investors. For Interactive Brokers in particular, Peterffy highlighted that unlike with Robinhood, the clients of Interactive Brokers tend to be more sophisticated in nature, with a better understanding of what they want and how to manoeuvre around various market opportunities.
From a macro perspective, the US market heading into the second half of the year will also provide some important information regarding the consolidation of players on the field. On July 21st, online brokerage Charles Schwab will provide their summer update and likely include information about the progress of their acquisition of TD Ameritrade. Incidentally, Interactive Brokers is also announcing their earnings on the same date. The Schwab/Ameritrade merger will create a behemoth in the online brokerage space in the US, something that appears to be necessary to fend off a growing number of competitors. Other deals on the radar in the latter half of 2020 include the acquisition between Morgan Stanley and E*Trade.
On the technology front, it will also be interesting to see what US online brokerages roll out in the near term that may influence how Canadian online brokerages ultimately decide to deploy the historic revenues they are generating from trading activity.
One clear winner for online brokerages in the US has been fractional share trading – something that has ignited interest by younger investors to participate in the stock market in record numbers. Another interesting feature gaining traction is investor-oriented content. Online brokerage Robinhood has clearly put significant effort into their podcast, and it is gaining momentum with their target demographic. Almost all major US online brokerages have robust online/digital content strategies, and the brokerages making outsized gains have clearly demonstrated the value of these during the COVID-19 pandemic. By comparison, online investor content among most Canadian online brokerages is extremely limited, static, and often inaccessible.
Already, Canadian DIY investors on Twitter are calling out Canadian online brokerages for features that exist in the US but do not exist here – whether that be zero-commission trading, fractional shares, innovative technology, or incredible DIY investor content. Seeing as how three of those four options would require massive technology investment or significant revenue erosion, one likely battleground for DIY investors in the next half of 2020 will be in content.
RBC Direct Investing: A More Inclusive Approach
One of the unique consequences of covering the Canadian online brokerage market in detail for almost a decade is that you get to see how the market has evolved over that time. This past week, we spotted a small but important detail on the RBC Direct Investing website that we hope signals a shift in the way in which online investors are depicted.
Specifically, on the RBC Direct Investing website, an image of an individual in a wheelchair was positioned alongside the caption "I Want to Be a Confident Investor." In the almost-decade-long coverage of the Canadian online brokerage space and the scores upon scores of generic business imagery placed on the front pages of DIY investing websites, it would be difficult to identify at any point the inclusion of a person with a disability on the homepage. It is certainly worth commending RBC Direct Investing for doing so in this case, even though the inclusion is not in the main image (yet). The reality is that persons with disabilities get little to no recognition or acknowledgement in the often "aspirational" imagery associated with online brokerage websites.
For that reason, RBC Direct Investing deserves a significant "hats off" for being (probably) the first major online brokerage in Canada to be more inclusive in their imagery choices, by including a person with a visible disability. Here's hoping it inspires other online brokerages to do the same.  
Discount Brokerage Tweets of the Week
Discount Brokerage Tweets – Curated tweets by SparxTrading
From the Forums
A Whole New World
A Redditor looking to improve their financial literacy turns to the forum to ask for advice in this post. Forum users offer resources for tackling debt, defining financial goals, and starting to invest.
It's All Greek to Me
In this post, a first-time investor confused by the variety of ETF options turns to the forum to ask for direction. Fellow Redditors offer advice on how to approach seemingly confusing options and reiterate the merits of keeping it simple.
Into the Close
With another round of earnings season just about to kick off, there are going to be even more numbers in the headlines that traders and investors will have to keep their eyes on. And with little in the way of encouraging news at the moment, here's hoping for some nice surprises in the earnings and outlooks.