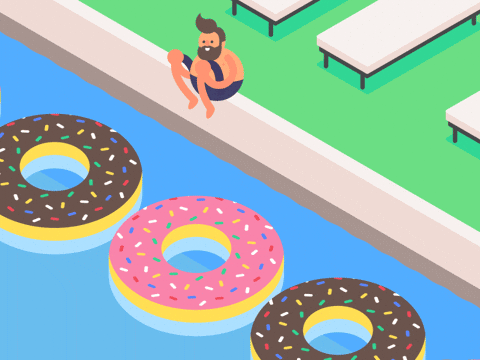 It's definitely shorts weather outside as well as in the markets. And, what better way to celebrate a short week (at least for Canadian DIY investors) than with a brief update of what's moving the needle for online brokerages here in Canada as well as in the US.
In this edition of the roundup, we take a quick look at the latest activity in the discount brokerage deals section that is bound to put a dent in some brokerages' vacation plans. From there, we look at some important developments in the US online brokerage market that could help paint a picture of the future for Canadian online brokers and DIY investors. As always, we'll be sure to toss in the latest investor chatter from Twitter and the investor forums.
Deals – Get 'em While They're Hot
Heading into the long weekend at the beginning of August, we thought activity in the deals and promotions space would likely be on cruise control until closer to September, the month when activity typically picks back up. Instead, DIY investors were treated to a pleasant surprise, as there was one bank-owned brokerage that decided a dip into the deals pool for the month of August.
RBC Direct Investing just kicked off a month-long promotion that frequent watchers of the deals section will be familiar with. The offer is for 25 commission-free trades which are good to use for one full year, and requires a deposit of $5,000.
Like most things market-related, timing is key. It is interesting that the CIBC Investor's Edge promotion was extended into early August from its original expiry date at the end of July. If Investor's Edge decides not to extend their existing offer (or replace it), then RBC has the "lion's share" of the spotlight for commission-free trading offers for the near term. Another brokerage that should be concerned with RBC DI's latest maneuver is HSBC InvestDirect. Their promotion, which launched in July, offers 30 commission-free trades which are good for use for up to 60 days.
When an online brokerage the size of RBC Direct Investing jumps into the deals pool, they're going to make a splash. Interestingly, the fact that the deal is set to expire at the end of August means this is a rare window for investors looking for a deal to actually get one from RBC Direct Investing, outside of the usual RSP rush in the late winter/early spring.
For DIY investors, a deal this early from a major online brokerage is a great signal of the level of competition between Canadian brokerages, which makes us believe there are more deals likely coming to market.
Quick Notes from the US Online Brokerages
Not all the news from across the border is acrimonious. In fact, for online brokerages, there are some bright spots in terms of performance updates, concept projects, and big business moves which show that the space is continuing to evolve around tricky macro conditions.
With the start of a new month, Interactive Brokers has published their latest set of performance metrics for July. As has been the case for a number of years now, metrics for the popular online brokerage continue to push higher with latest annual growth figures in client accounts clocking in at 17% and, on average, 276 (annualized) trades per client. Interactive Brokers is clearly managing to attract individuals with a tendency towards active trading. Even more interesting for the brand will be the next several weeks in which the VIX continues to flash volatility is at hand – something that can pull active traders into the mix to compete for big swings in price.
Another big growth story announced at the end of last month came from the largest online brokerage in the US – Charles Schwab – who (for the tidy sum of USD $1.8B) is acquiring about one million of USAA's brokerage and managed accounts, and will become the exclusive wealth management service provider to USAA.
While these two firms differ substantially in size, they do help provide examples of what options confront the current Canadian online brokerage space in terms of pathways to growth. On the one hand, Schwab's growth announcement illustrates that when a firm is in the wealth management space and wants to exit it, the bigger players are typically going to have an edge over the smaller firms. For Canadian online brokerages, there definitely seems to be a sentiment to deploy features to keep up with leading brands rather than to push the envelope on innovation. As a result, it is likely that upstarts, like Wealthsimple Trade, can hustle and out-compete existing providers, which in turn may prompt some existing players to exit the space the way USAA did in the US.
Another important takeaway is the power of building a best of breed trading experience and the impact on investors.
Interactive Brokers still has a lot of currency with active traders/investors and continues to grow as a result (see this recent forum post for example). The result of their investment in automation is clearly paying off, as they are able to offer much lower commission per trade pricing than many of their peers and still be a profitable enterprise. By comparison, the no-commission online brokerage, Robinhood, has managed to carve out their own niche with millennial investors, and has layered in paying for additional services as part of their way of balancing being accessible and sustainable. Incidentally, this past week, they also launched a new messaging feature that keeps their platform's user base informed about important announcements in a way that looks and feels like it belongs within the Robinhood platform. Even more forward looking, TD Ameritrade flashed a sign of what's to come with DIY investors potentially being able to place trades while driving.
For Canadian online brokerages, the fork in the road to growth is clear. Either win at creating an innovative product that customers rant and rave about, or start buying up other online brokerage providers who may be much slower to innovate. It's already happening in the US and will almost inevitably happen here.
Discount Brokerage Tweets of the Week
Discount Brokerage Tweets – Curated tweets by SparxTrading
From the Forums
Man or Machine?
No one can deny the relentless level of automation that has taken over the financial world. This has people torn between human advice and robo-advice for managing their investments. See what individuals in this reddit thread have to say about the new age of robo-advisors.
Parent Trap
With the average amount spent raising a single child to adulthood being over $200,000, parents have to budget carefully. The individual in this reddit thread is going the extra mile, trying to set up an RESP for their newborn. Find out what advice fellow readers offered to help avoid the pitfalls of planning.
Into the Close
That's a wrap on another week's action in the online brokerage space. Now that August is here, we're keeping our ear to the ground for what's likely going to be a very busy fall in the online brokerage space. Perhaps figuratively and literally, the actual ground seems to be a little more palatable to listen to than what's happening on social media anyway.