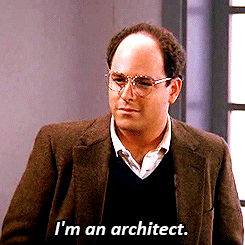 There is no doubt that deal making is an art. Sometimes it's a Michelangelo, sometimes it's a Pollock, sometimes it's a Vandelay. In either case, online brokerages know that like beauty, a good deal is in the eye of the beholder. This week we know we've seen all kinds of 'deals' make the news but we've spotted a few which might have flown under the radar with all of the other hubbub going on.
In this edition of the Roundup we take a look at some hot deals action from two bank-owned providers coming just in time for the summer. Next, we look at why gross can be good, especially for a few US online brokerages. As always, we've also got a fresh batch of DIY investor tweets and forum threads to close out the recap.
Deals start to sizzle
For many keen observers of the deals and promotions section, one of the important takeaways is that online brokerages need to continuously be thinking about how to grow and attract new clients and assets. It is perhaps a timely question to pose as news outlets report this past week that Canada's population officially clocked in at 37 million individuals, up from 36 million just over two years ago and, it seems, that firms such as RBC are in the hunt to acquire new clients on a massive scale.
Of course, the tried and tested way to get attention and incentivize individuals to try out an online brokerage has been by using deals and nothing gets investors' attention like cash back offers. This past week there were two cash back offers that came to market that appeal to online investors – the DIY type and those that want the 'autopilot' version.
Starting first with the DIY investor option, Scotia iTRADE launched a new campaign earlier this week that offers up a tiered cash back promotion of up to $1,500 (in the form of a prepaid VISA). Interestingly, it was not found on the promotions section of the Scotia iTRADE website but rather via an email campaign which appears to be because the offer is valid for existing iTRADE account holders (as of May 14th) only.
In all there are six deposit tiers to this offer, ranging from a minimum deposit of $25,000 (for which there is a reward of $100) to the top deposit tier of $1M+ (which results in a cash back offer of $1,500).
It is worth noting that the terms and conditions for this offer are written in an incredibly small font size, so anyone considering the deal is well advised to zoom in to make sure you don't miss something important – like the condition that you can only take advantage of this offer if you haven't participated in a cash, free trade or prepaid VISA or SCENE point promo since June 10th 2017. In case anyone was wondering the font size for the important legal text is set to 9 pixels while the 'normal' reading size of the font on the page is 18 pixels and those conditions are 459 words long. In a single paragraph. But I digress.
email from Scotia Bank. Get up to$1,500 prepaid Visa if you open iTrade account*!
*if you transfer A MILLION DOLLARS (literally a million)

— Jeff Marshall (@JeffMarshallNL) June 14, 2018
Aside from the small font size, this is a very big deal – sadly only for existing Scotia iTRADE clients but perhaps for new clients who read the deals section or weekly roundup and are prepared to negotiate, this might also be made available.
Perhaps the biggest news is that, when compared to existing cash back offers currently live in the market, this is the highest cash back offer for deposits of $25,000+, more than double in fact, and in some cases more than triple the highest amount being offered. So, as word spreads about this offer, it will be interesting to see a) whether iTRADE decides to roll out the offer publicly to all prospective clients before B) another online brokerage steps up with an even more aggressive offer.
Another cash back offer to cross our radar this week was from BMO SmartFolio. Specifically, the offer is for new or existing clients and offers 0.5% cash back on every dollar invested into a SmartFolio account up to a maximum cash back amount of $1,000.
The minimum deposit tier to qualify for this promotion is $25,000 (which offers up a $100 rebate)
While not an apples-to-apples comparison in terms of where to park your money, the SmartFolio cash back promotion is equal to and at certain tiers, higher than the cash back bonus offers at Canadian discount brokerages (including BMO's InvestorLine). So, for online investors it is an interesting moment – if they have been curious about a 'digital advisor' or 'robo advisor' – the cash incentive certainly makes the case for giving it a try. It doesn't hurt either that BMO SmartFolio will cover up to $200 in transfer fees if moving from another institution into this solution.
For online brokerages with a digital or robo advice arm, such as Qtrade Investor, Questrade and Virtual Brokers for example, competing on both the online brokerage side and now the digital management side just got even trickier. Right now, BMO has the field almost exclusively to themselves from this group and they've already got three promotional offers that users can take advantage of plus the transfer fee coverage, so as far as bank-owned robo-advisors go in Canada, they're certainly setting the bar high.
Gross is Good
To paraphrase Gordon Gecko, gross, for lack of a better word, is good – especially when talking about growth in new accounts at online brokerages. This week, US online brokerages E*TRADE and Charles Schwab reported May activity metrics including new account data and client assets and the numbers paint a positive picture at both firms.
For the month of May, E*TRADE saw about 40,261 gross new brokerage accounts for the month created (and a total net new account number of 22,228) and finished the month with almost 3.9 million brokerage accounts. By comparison, Schwab also reported their metrics this week and opened 122,000 new brokerage accounts bringing their total up to 11.1 million. It's worth mentioning that Schwab is the giant player in the US online brokerage space with $3.4 trillion in assets. At the end of March of 2018, Interactive Brokers had about 517,000 accounts and TD Ameritrade had 11.3 million funded accounts.
By all accounts (pun intended) May appeared to be a strong month for the online brokerage space in the US. Of course, there are bullish signals with US interest rates poised to rise which should also help push earnings higher at US online brokerages in the near term.
Comments from TD Ameritrade also seem to echo this sentiment with chief market strategist JJ Kinahan stating in a recent press release regarding May performance that "For the first time this year we saw clients taking on more exposure to the market, with millennials increasing their exposure at a faster rate than the rest of our client base, as market levels stablilized following an early May rally, clients were mostly net buyers the last two weeks of the month."
Big picture, it appears that strong economic fundamentals are continuing to draw investors in off the sidelines, even in the midst of headline news and uncertainty. That's good news for the online brokerages. And, although the market may have tempered somewhat, the fact it hasn't yet fallen off a cliff despite the rhetoric of war suggests that it is pricing in growth (at least for now) rather contraction.
Discount Brokerage Tweets of the Week
Discount
Brokerage Tweets – Curated tweets by SparxTrading
From the Forums
Getting Settled
In the online investing world even though trading happens instantly on a screen, behind the scenes things take substantially longer to sort themselves out. In this post from RedFlagDeals.com's investing forum, one user tries to fine tune exactly when money needs to be moved into their trading account to beat the settlement deadline.
Double Trouble
Like most Canadian DIY investors, peering over the fence at US online brokerage accounts generates a certain amount of interest and even, dare we say, envy. For one keen investor, the lure of US online brokerage account was sufficiently strong enough to open one before fully thinking it through. Find out what they learned about having both a US online brokerage account as well as a Canadian one in this post from reddit's Personal Finance Canada thread.
Into the Close
That's a wrap on another eventful week. With the 'longest day' of the year coming up, it's a great time this weekend to enjoy some type of screen, whether it's watching the World Cup or lathering up the sunscreen to enjoy the great outdoors responsibly. Whatever the case, we'd like to wish everyone a great weekend and a special shout out to all the dad's out there for a happy Father's Day!